Thursday, August 5th Muay Ying Convivencia 2021 kicked off for an exciting 4 days devoted to everything Muaythai including training, key speakers from IFMA, female athlete experiences from both youth and elite and workshops devoted to health and wellness.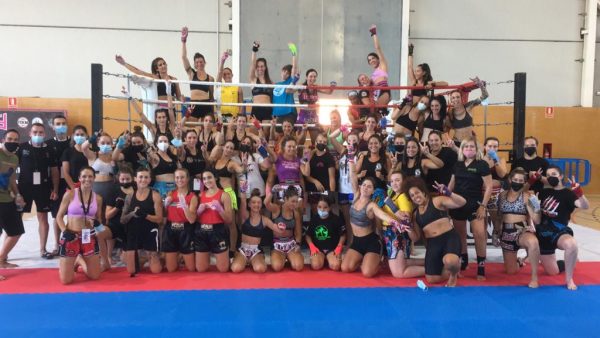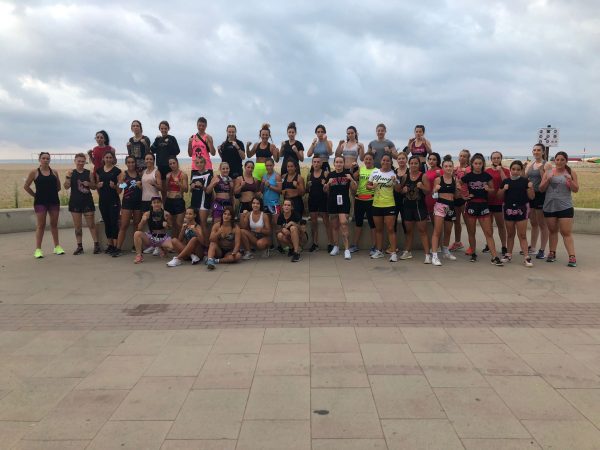 Breaking down gender biases, the promotion of women in sport and recognizing that muaythai is for Every Body has always been at the forefront of IFMA's policies and why IFMA has paved the way giving opportunity to so many more athletes. IFMA already has reached full gender equality in 2018 and all upcoming events will include full gender equality in sporting and cultural events like mae mai muaythai which is even mixed gender.
Muay Ying Movimiento, founded by Athletes' Commission member, Saray Medina and Spanish athlete, Jessica Sola, is about developing all aspects of female participation in Muaythai and is meant for everyone, whether you are a trainer, athlete, practitioner, official, or Muaythai enthusiast. This movement promotes holding female gatherings to share different types of trainings, activities, events, and other initiatives that foster participation and encourages a sense of community in Muaythai.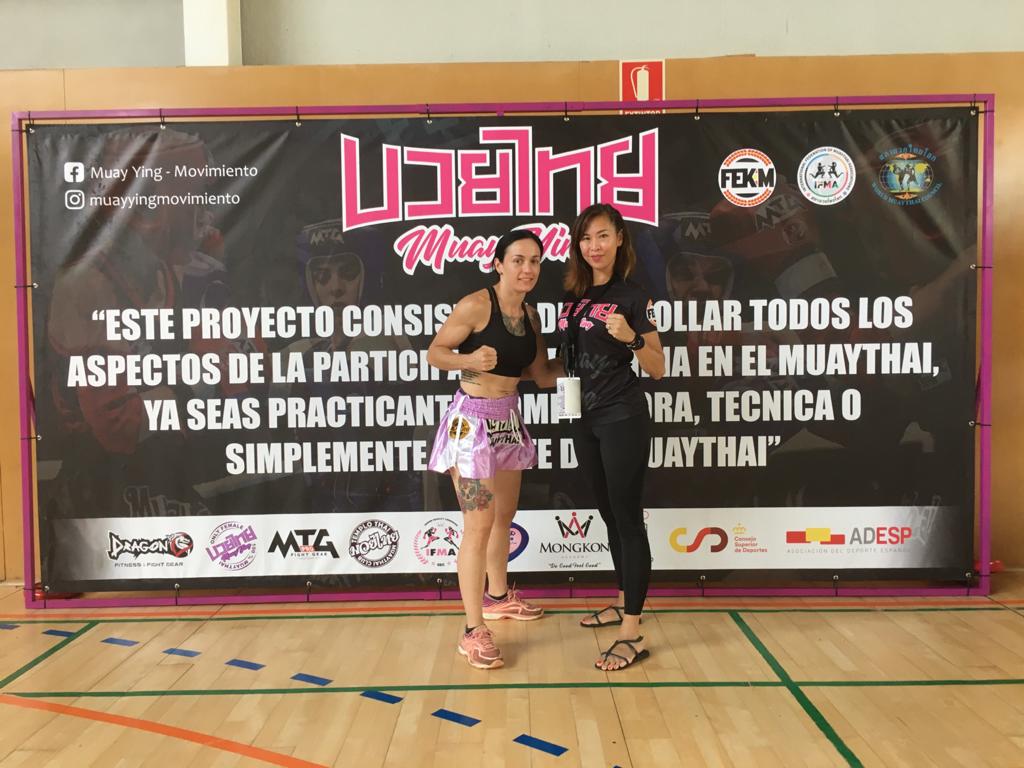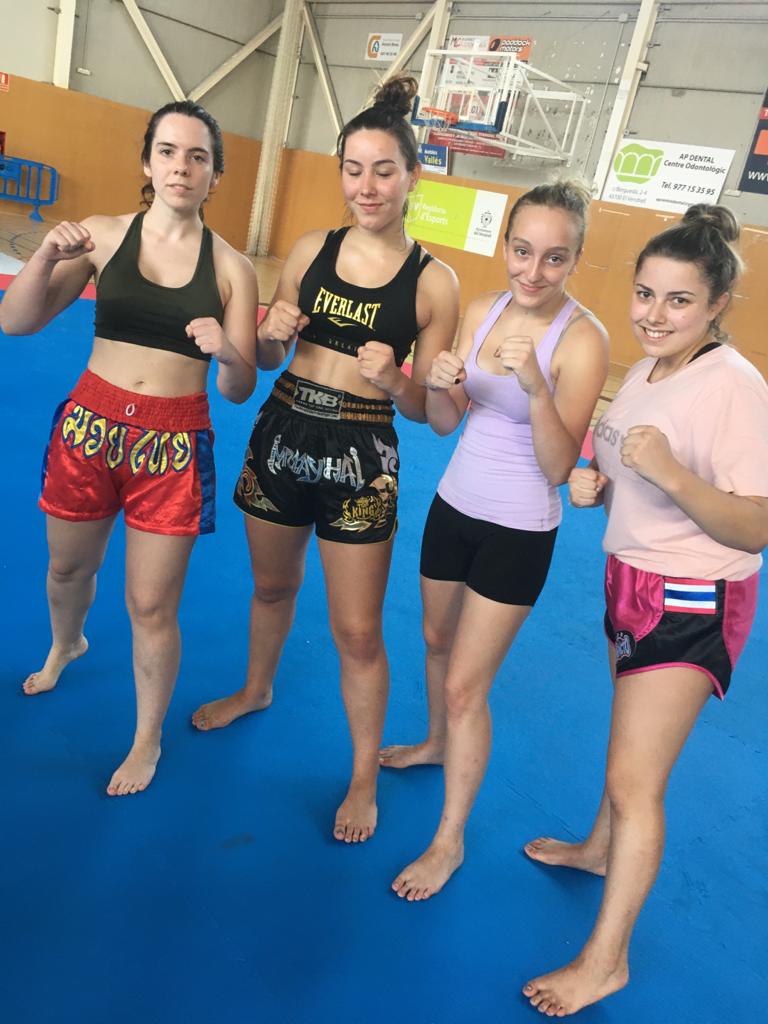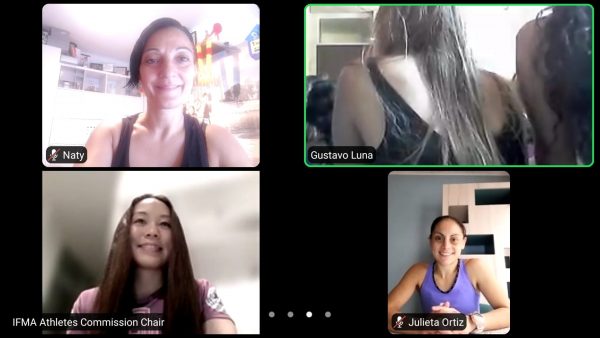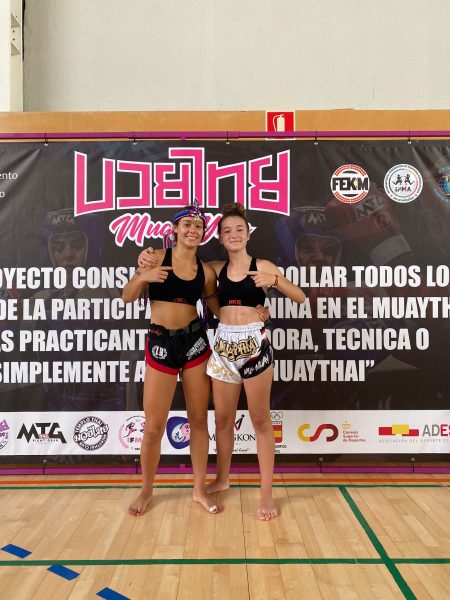 Founded in 2019, the Muay Ying movement quickly grew from being a few women gathering together to spar and train to hosting formal female referee training seminars, weekend seminars, to building Muay Ying Movmiento Chapters in Mexico, Costa Rica and Colombia where IFMA Athletes' Commission Member, Julieta Ortiz, Marcela Soto and Erika Cleves respectively take lead in their country.
Speakers of Muay Ying Convivencia included IFMA Director hosting a yoga stretching session and a separate seminar regarding "Muaythai Towards Olympism", Elisa Salinas, the Chair of IFMA's Sport is Your Gang Project speaking about "Success in the Business World" and IFMA Athletes' Commission Chair Janice Lyn speaking about "Athlete Health and Well-being." The weekend also included a Youth leading Youth muaythai workshop lead by 12 yo Lisa Raya, Wai Kru workshop hosted by 17yo Claudia Perona and even  a cooking workshop on Thai cuisine by Jumma Chavero.
In the spirit of Muaythai, the participants of Muay Ying Movmiento Convivencia have generously donated to two causes:
500 Euros towards children with cancer
500 Euros towards bringing home Sy Leafa, a young athlete from Australia, who endured a life jeopardizing injury in Thailand and is waiting to return to his family and friends in Australia and to receive better healthcare.  
Congratulations to Muay Ying Movmiento and a very successful weekend! Your passion, hard work and generosity is truly exceptional.