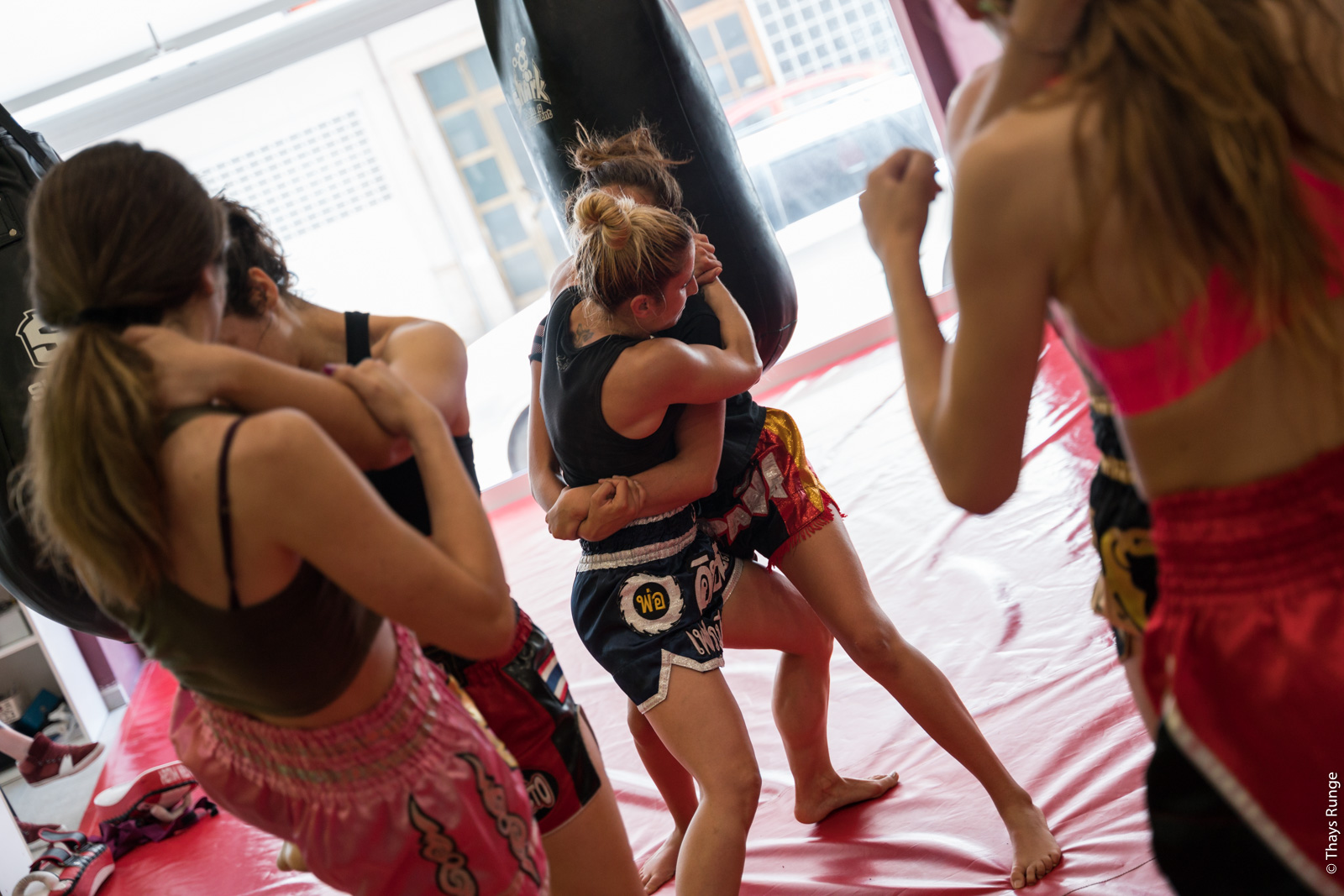 This is a project that didn't just arise overnight. After many years of being involved in the practice of Muaythai we started to realise how hard it was for girls and women to become part of this world, not only in the competition field but in many other aspects surrounding the sport. This realisation is why we began promoting female events (small at first) in which the girls participated in initiation workshops, self defence courses, female only Muaythai events, and other similar initiatives across Spain.
The number of participants slowly increased with time and it was then that we took the next step forward and created Muay Ying Movimiento. On the 15th of June 2019, the project was formalised through a female only training seminar where the Muay Ying Movimiento was officially presented to the public and from here we have continued to grow and shape it. This initial seminar was followed by a number of activities which launched us onto the Muaythai stage in Spain.
We quickly followed up this launch with the following activities:
3rd August 2019, we ran a female only training in Tarragona (Catalonia, Spain).
21st September 2019, Natasha Kogan, IFMA International Technical Official, was invited to Spain to give a seminar on referee training for all female stakeholders in our program.
28th December 2019, a large gathering of female mauythai practitioners was held in Barcelona.
22nd February 2020, we welcomed Janice Lyn, IFMA Athletes' Commission Chair, to run a seminar for women and girls at the Superior Council of Sports (Madrid); The highest sport authority regarding sport in Spain.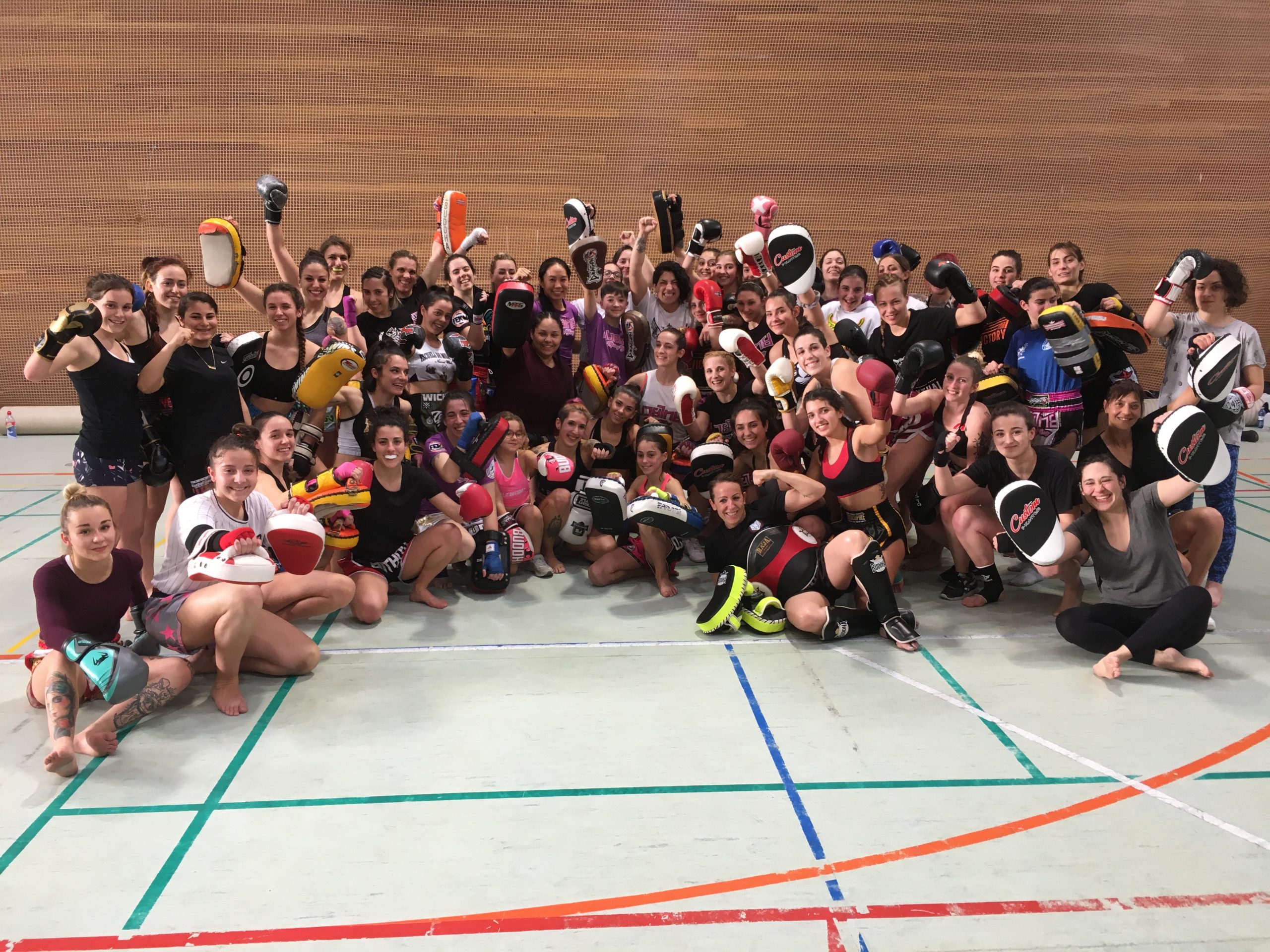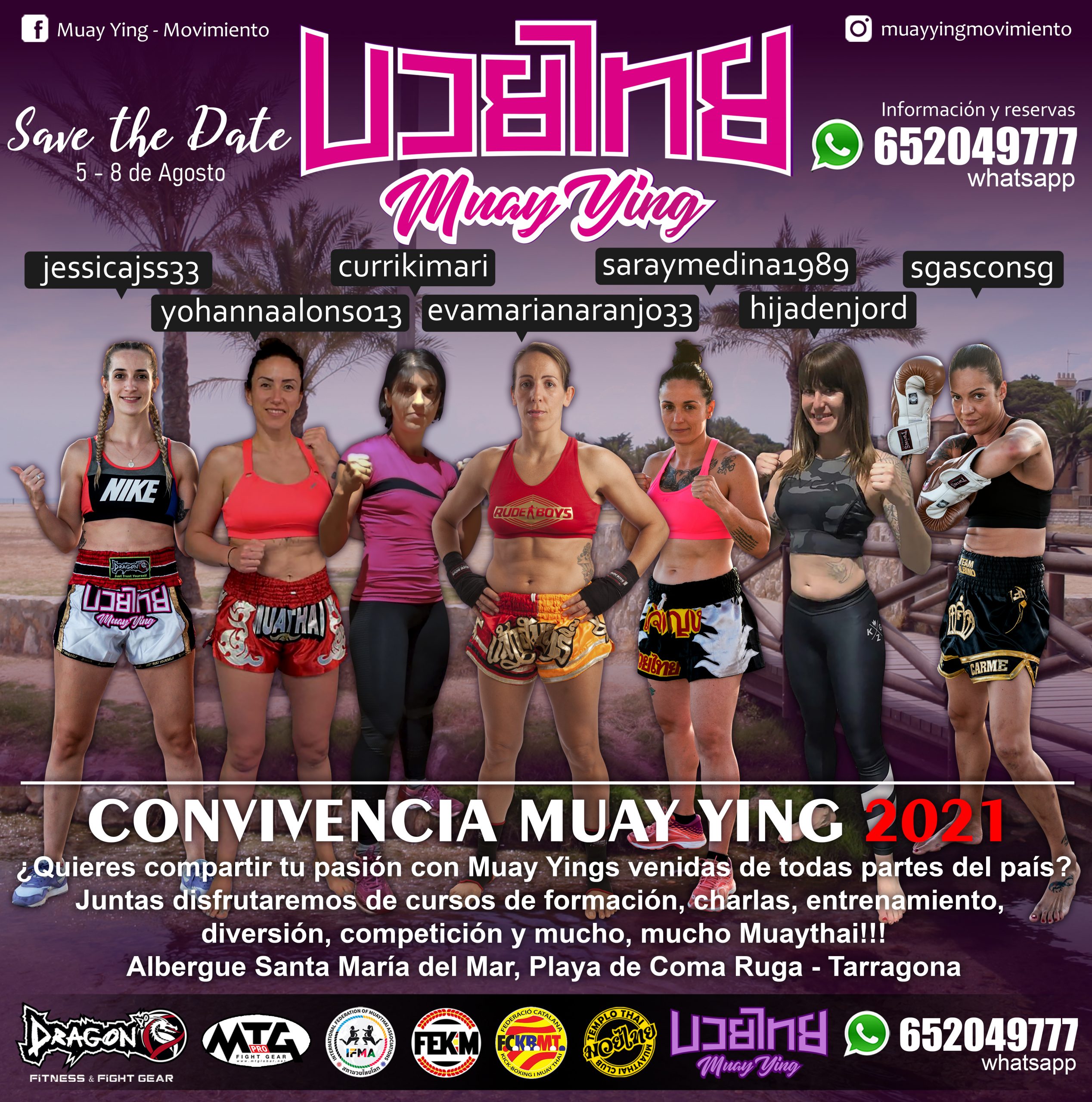 July 2020, Julieta Ortiz (México), IFMA Athletes' Commission Member, and Marcela Soto (Costa Rica) formalised this movement as a joint project in both countries and these women were placed in charge of its' management accross our continent.
20th – 23rd August 2020, the first female muaythai training camp (Convivencia Muay Ying) took place in Tarragona. Despite the complicated health situation the world was going through due to Covid-19, the project was carried forward in a hybrid virtual and physical event with careful consideration in place acknowledging all safety restrictions implimented by the Ministry of Public Health. This event, which was an outstanding success and reflected the strength and establishment of our project.
February 2021, Erika Cleves (Colombia) connected South America when she lead the launch of Muay Ying Movimiento Columbia which saw our project grow into a second continent. Erika was awarded the position of director for the Colombian area.
Muay Ying Movimiento is about developing all aspects of female participation in Muaythai and is meant for everyone, whether you are a trainer, athlete, practitioner, official, or Muaythai enthusiast. This movement promotes holding female gatherings to share different types of trainings, activities, events, and other initiatives that foster participation and encourages a sense of community in Muaythai.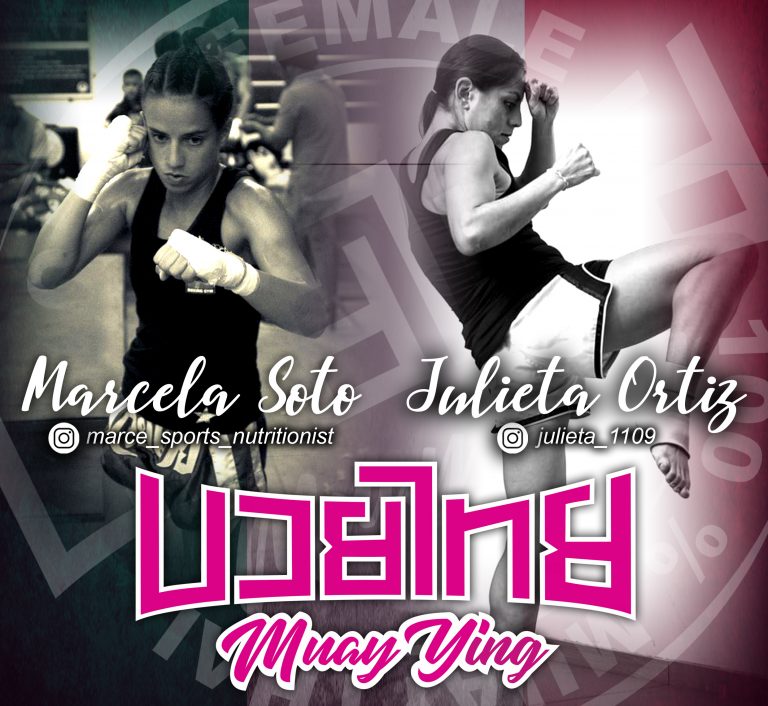 Muay Ying Movimiento is not a feminist group. In contrast, we have a number of men working along side us aiming to increase female integration, equity and equality in Muaythai. Muay Ying Movimiento works under the umbrella of IFMA following the rules for the development of Muaythai around the world. Anyone who wishes to join the project in their country can contact us via email at [email protected] to join the Muay Ying Movimiento family. As previously stated, we currently have Muay Ying Movimiento Chapters in Mexico, Costa Rica and Colombia and we are looking to expand the family and connect to other parts of the world.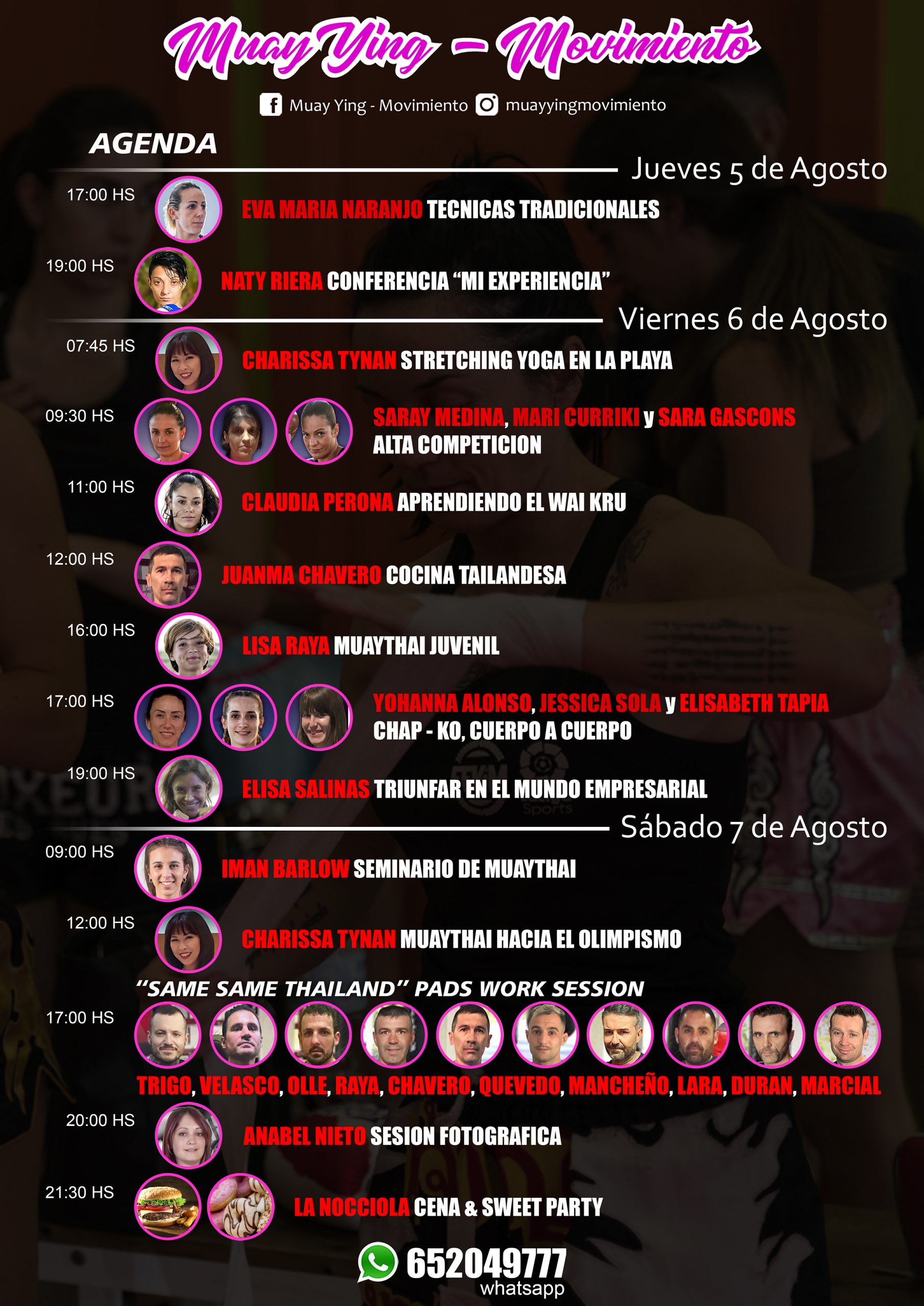 Coming up in Spain, we will run the second of our national training camp (Convivencia Muay Ying). It will take place from the 5th – 8th August 2021. During the four days the attendees will have the opportunity to share experiences with women who have forged a pathway to success in the world of Muaythai as an athlete, as well as a pathway in a profesional career outside of sport.
Muay Ying Movimiento's project is open to any girl or woman who wants to take part in this revolution.                                 
"We Are Muay Ying, We Are Muaythai"
By Sarai Medina (Spain) – Muaythai Athlete & Muay Ying Movimiento founder, IFMA Athletes' Commission Member