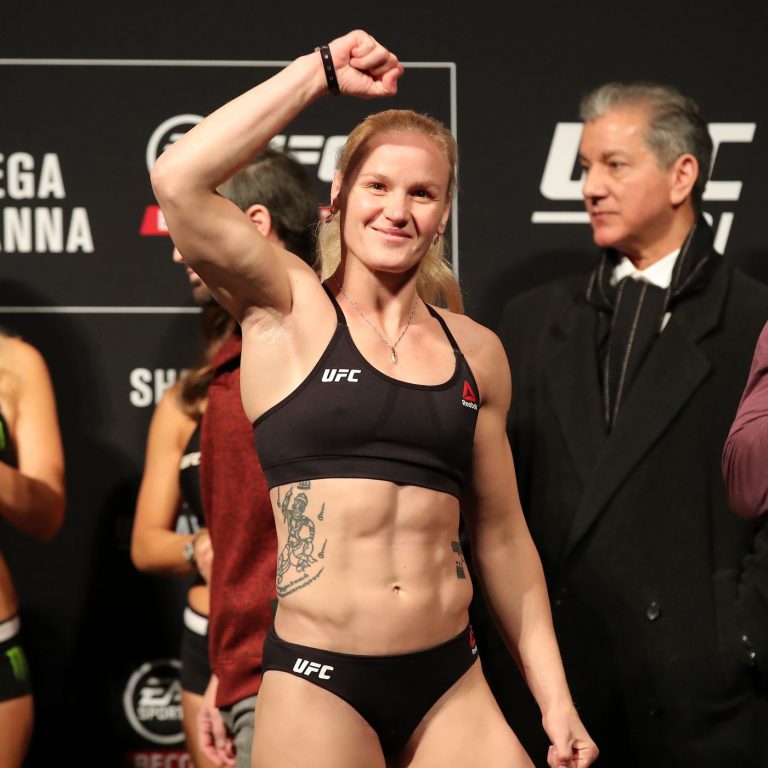 In the world of muaythai and UFC, Valentina Shevchenko is a superstar, a legend and one of the highest ranked and paid UFC superstars. Valentina comes from a family of fighting traditions.
Her mother, Elena, is a multiple muaythai champion and the 2020 IFMA Muaythai Virtual World Champion. Elena has again, showed her skill on muaythai's novel virtual platform and showcased that age is but a number by winning the Masters Division last year. Valentina's mother is also the President of the Kyrgystan Muaythai Federation and an IFMA Executive Board Member. Her older sister, Antonina, is also an IFMA and WMC World Champion and is also highly ranked in the UFC.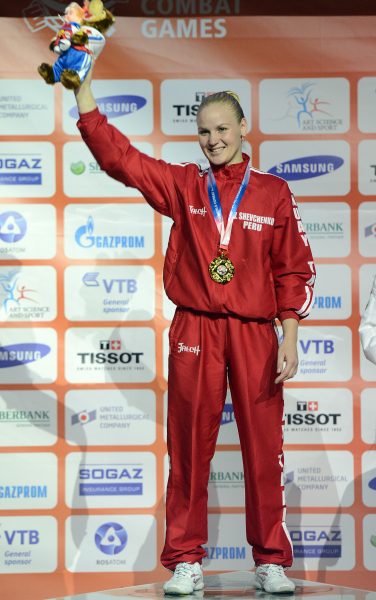 Valentina stated that muaythai is in her blood. She was the youngest IFMA World Champion when she won the World Championships in Kazakhstan in 2003. From there, she won the IFMA World Championship another 10 times, making her a legend in the sport. Valentina is also the WMC undisputed former world champion. Valentina said that one of the highlights in her career was to compete in the World Combat Games in 2010 in China. She said she never forgot the opening ceremony with over 30,000 people in the stadium, Jackie Chan singing the opening song and proudly walking in next to the best of the best female fighters in the world side by side with the best male muaythai fighters of the world including Yodsanklai, Artem Levin and the list goes on.
"I was proud to be part of the 15 world recognized combat sports. It is a feeling of like the Olympic Games for Martial Arts and the atmosphere is just incredible."
"I also remember 2008. I was very young at the TreX-Games under the IOC in Busan. Over 50,000 people at the opening ceremony and in the final, fighting against someone who also started at IFMA and continued the journey into MMA, Joanna Jędrzejczyk."
"In 2013, the second edition of the World Combat Games was in Russia. The games were even bigger and winning it for the second time was an unforgettable feeling."
Valentina said, "People don't understand how hard the IFMA World Championships or the World Combat Games are. For 5 or 6 competition days you must compete every day, you don't know who you are fighting next, you need to make weight, deal with injuries and you are fighting the best in the world. Just as it is at the Olympic level, there is no difference between amateur and professional, it is the best of the best fighting for gold."
"Muaythai has given me opportunity, which I cherish for the rest of my life, as a young girl travelling around the world, representing my country, my gym and my family. Receiving the opportunity to compete in China, Thailand, Russia, Kazakhstan, Busan, Korea and the list goes on… has prepared me for my career today in the UFC family, but the traditions, the respect of muaythai has very much shaped me."
"Muaythai has given me opportunity, which I cherish for the rest of my life, as a young girl travelling around the world, representing my country, my gym and my family. Receiving the opportunity to compete in China, Thailand, Russia, Kazakhstan, Busan, Korea and the list goes on… has prepared me for my career today in the UFC family, but the traditions, the respect of muaythai has very much shaped me."
"I was proud to become the second Chair of the IFMA Athletes' Commission and the first female ever to hold this post. The Chair before me was Artem Levin from Russia. IFMA has always put the athletes at the center and during my time, I fought for gender equality. My mother has been on the IFMA Board for over 12 years and today, in the World Games, in the Combat Games and in the upcoming European Games, IFMA has reached full gender equality. Many years ago, IFMA set the precedence for an equal platform."