The world as we knew it changed drastically when CoVid-19 became a pandemic. Global lockdowns were imposed, and the sporting community was greatly affected as one event was canceled after the other.
 In the Philippines, a nationwide lockdown was announced in mid-March, and national team athletes were sent home. Everything was closed, and the national training centers were converted into CoVid-19 facilities. Our national federation, the Muaythai Association of the Philippines, monitored the developments closely and devised a roadmap of protocols should resumption of training happen in the future.
 As hopeful as we were, we accepted the fact that this pandemic was a reality we had to face. We quickly gathered our stakeholders for a consultative meeting on approaching the year ahead without disrupting the grassroots and elite athlete development. We are fortunate to live in a globally-connected world through technology, and we had to maximize its use to our full advantage. We shifted all our programs online through widely-used platforms like Facebook, Zoom, and Instagram.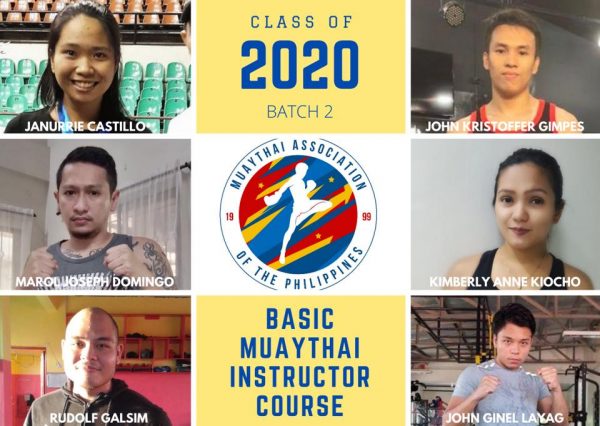 We took advantage of the "downtime" of local gyms and coaches by focusing on the development of coaching competencies and skills. Muaythai All Access was conceptualized wherein instructor courses, webinars, and online workouts were made available to the Muaythai community. Those who couldn't attend our courses pre-CoVid time due to geographical location or accessibility now had access to unlimited resources.
Our elite programs took a backseat because face to face training was prohibited. But this also gave us the opportunity to shift our goals and redirect our efforts in the other aspects of the federation and the sport. Administrative work that was usually sidelined because of a full calendar of events was now bumped up the list. We suddenly found time and energy for policy-making, amendments of by-laws, reactivation of commissions, and growing our local instructors' base. We also partnered with a consulting agency to develop a long-term athlete development framework and national coaching certification courses to propel Muaythai in the country to greater heights.
"We thrived because it was our athlete-centered philosophy that guided us throughout the challenging times. Our collaborations opened up innovative ideas that allowed more progressive and inclusive programs that benefit everyone. Our federation leaders led us by their forward-thinking and visionary approach – always being two steps ahead of the situation and recognizing opportunities amid challenges. As we slowly move to a more relaxed stance on lockdowns, we are confident of the seeds we planted that will leave a legacy for the generations to come."