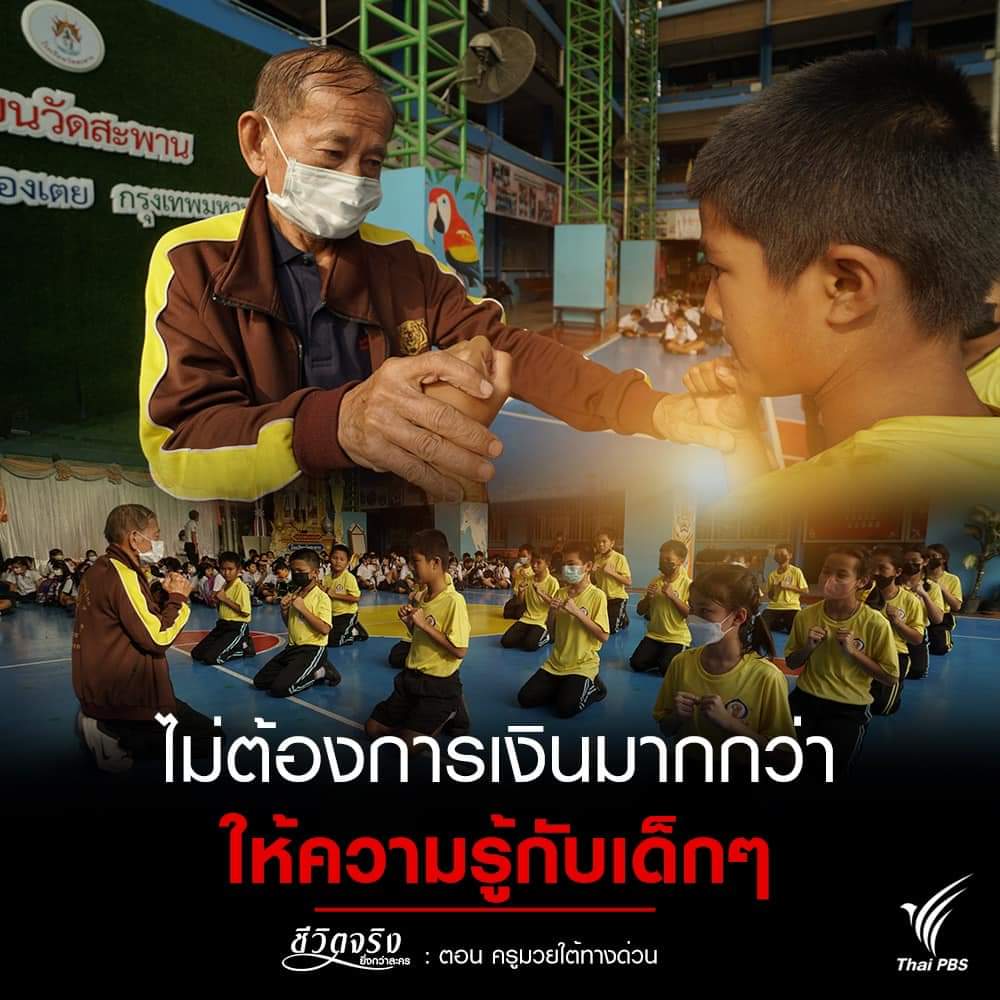 IFMA's Sport Is Your Gang Program, which is running now for 20 years and is still going strong, has been featured on Thai national television showcasing once again, the important social side of muaythai and IFMA.
During the pandemic, the IFMA Family rolled up their sleeves to build a facility in the poorest of poorest areas in Bangkok featuring a small gym, ring, showers and toilets for the youth to have a place to socialize and stay healthy.
Over 30 countries around the world are part of the Sport Is Your Gang initiative with countries like Mexico having over 30,000 kids participating.
Kru Kay, which leads the community project in the poorest part of Bangkok stated, "These kids don't need much. They don't have much and are very grateful for having this opportunity to train muaythai. Some of the stories are heartbreaking. Television shows like this will create awareness of the situation many of these youth find themselves in by birth and we only can thank IFMA for going out of their way to bring smiles."
Dr. Sakchye Tapsuwan, the President of IFMA stated, "IFMA is proud of this initiative not just in Thailand but around the world and many high profile members of IFMA come regularly to Thailand to support and participate in this project."