In my country there is a proverb (a whakataukĩ) that suggests, "If you understand where you are from and who you are then you will know where you are going." When I think of this proverb, it is our latest collective accomplishment that comes to mind - we literally have only one month until we attain full IOC recognition.
Who are we?… We are IFMA. 
"We are the art of heart and body, pride and honour we embody, we are Muaythai!"
*excerpt from IFMA's Muaythai Anthem "We Are Muaythai" played at all IFMA events. 
Where are we from – beginning in 1993 with a vision to unify Muaythai and take it to the world. Muaythai is a way of life that inspires physical, mental and spiritual balance. IFMA embodies a code of conduct that inspires honour and respect, tradition, fairplay and excellence. These values have been, and will continue to be, passed down from generation to generation as Muaythai continues to grow and develop and spread through all corners of the earth. IFMA believes in the power of sport to inspire positive social change, striving to ensure people everywhere can access Muaythai without descrimination. 
In 1993 a group of visionary men, soon to be joined by incredible women, dared to believe Muaythai could become an Olympic sport. They knew this was a long and complicated process that meant many changes needed to take place, within the sport itself and across the world it was being played in. This journey was to take just under 30 years. 
Our timeline to IOC recognition
In April 2012 after close to two decades of tireless strategic toil, grind and sweat laying the foundation and groundwork, IFMA marked the official launch of the Muaythai towards IOC campaign. IFMA lodged its Letter of Intent to apply for International Olympic Committee(IOC) recognition to the IOC Executive Board
Not long after this letter of intent was presented the President of the IOC, Dr. Thomas Bach and the President of AIMS, Mr. Stephan Fox signed a Memorandum of Understanding which marked the recognition of the Alliance of 23 International Recognised Member of Sport – AIMS by the IOC. IFMA was one of the 23 members of this group representing muaythai.
When I write the fact that on December 6, 2016, the IOC Executive Board provisionally recognised Muaythai as an IOC sport I cannot do so without acknowledging all the people that have had an input along the way. Whether it was small or monumental, the point is, without all these individuals we wouldn't be where we are now…. Waiting to hear the announcement confirming full recognition.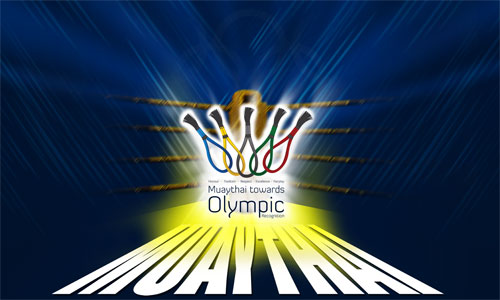 Where we are going – and what are our future goals? 
2022
The Asian Indoor and Martial Arts Games is the next scheduled big international event. Postponed from 2021 to 2022 it is set to be held in Chonburi, Thailand in March next year. Muaythai is one of its 30 featured sports and included in the 28 medal sports. 
The World Games, also scheduled for 2022 (July) are to be hosted in Birmingham USA. Muaythai has been part of the World Games since 2013. Muaythai really shines through here demonstrating true gender equality with an equal share of the 12 weight division, six female and six male. Muaythai is the first combat sport to stand up and dedicate as many weight classes to their female athletes as they do to their male athletes. 
The Asian Games are currently scheduled for September in 2022 and will be showcased in Hangzhou, China. The Asian Games is the first Continental Games to include Muaythai and it has been included since  1998 (initially as a demonstration sport).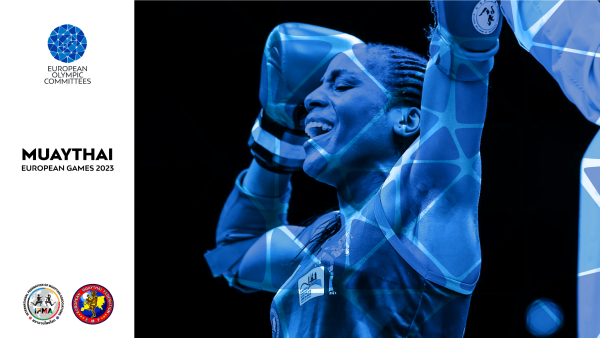 2023
The Global Association of International Sports Federations (GAISF) announced that Saudi Arabia's capital city Riyadh will host the 2023 World Combat Games. These Games represent sports as much from the non-Olympic as from the Olympic family and are expected to feature 15 combat sports.  "The World Combat Games is much more than a sporting event powered by GAISF, it is part of an MoU between GAISF and the International Olympic Committee (IOC)," Raffaele Chiulli, the President of GAISF and SportAccord. Muaythai has been included in these games since 2010. 
The European Games, another multi-sport event along the lines of the Summer Olympic Games, though limited to athletes from European nations, will be held in 2023 in Kraków, Poland. The European Games are the 5th continental Games (in the Olympic tradition) to be initiated, after the Asian Games, Pan American Games, Pacific Games and African Games. Muaythai will make its debut amongst 22 other sports in these Games in June. 
The next World University Games are currently scheduled to be held in the Russian city of Yekaterinburg.
As always our strong focus on our Youth means we can not finish without mentioning the 2026 YOG.
The Summer Youth Olympic Games, also an international multi-sport event, held for athletes aged 14 to 18 will be staged in Dakar, Senegal and it is not yet known if Muaythai will feature as one of their sports. 
As IFMA has consistently reiterated –  Together we are one. One world, one Muaythai. This acknowledges IFMA's strong future focus which ensures Muaythai is here to stay, and the highest sports authority in the world has also acknowledged the beauty of our sport. A sport that is driven by family, respect and equality.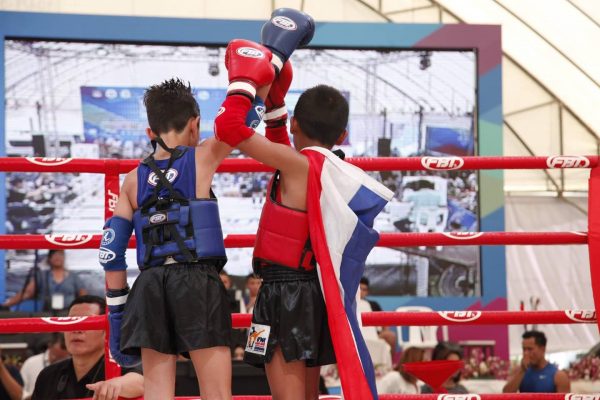 By: Sue Glassey,
Chair of FMA Gender Equality Commission & Former World Champion