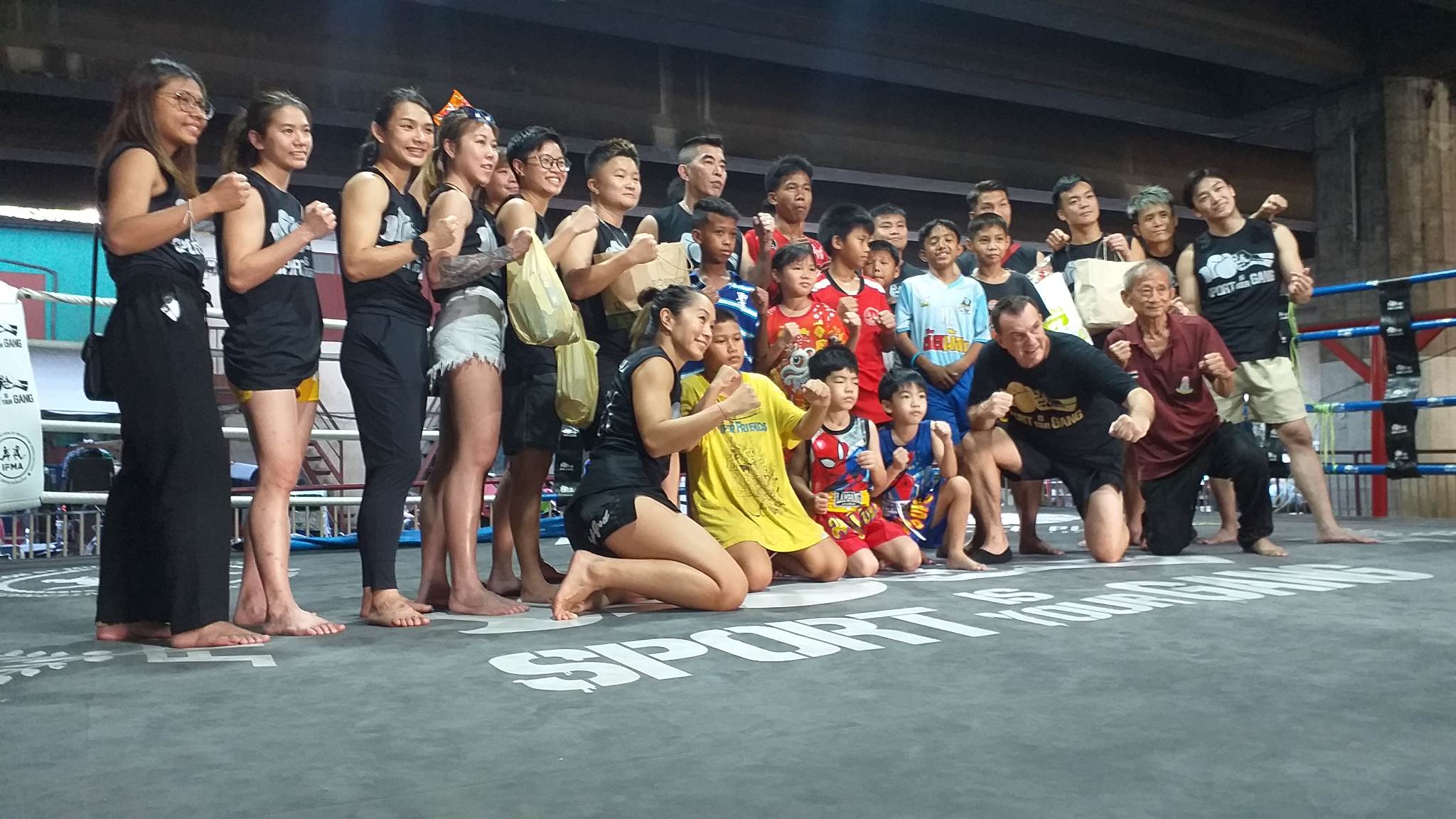 The Hong Kong Muaythai Association (HKMTA) delegation under the leadership of the Head National Coach and HKMTA Treasurer, Vincent Leung, visited the IFMA youth initiative, Sport Is Your Gang. Sport Is Your Gang is now in its 24th year and has taken challenged youth from the initiative for opportunities around the world to Jamaica, Los Angeles, Sydney, St. Petersburg, Warsaw, Morocco and the list goes on. 

IFMA operates projects in various parts of Bangkok and around the world. This weekend, HKMTA spent the day with the youth practicing with them, playing with them and donating food and other items to the youth in need.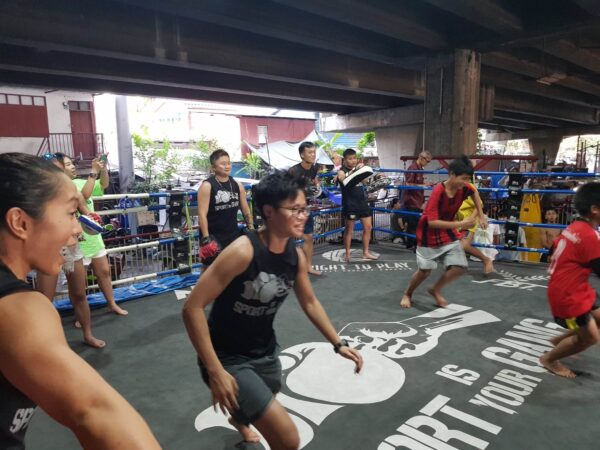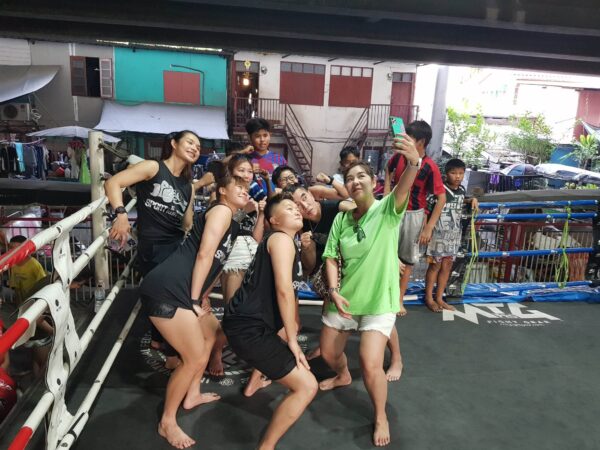 Kru Vincent Leung stated that giving back is an important part of Muaythai and this is why HKMTA, who is the sole recognized muaythai federation of Hong Kong, under the National Olympic Committee will continue their part towards social responsibility.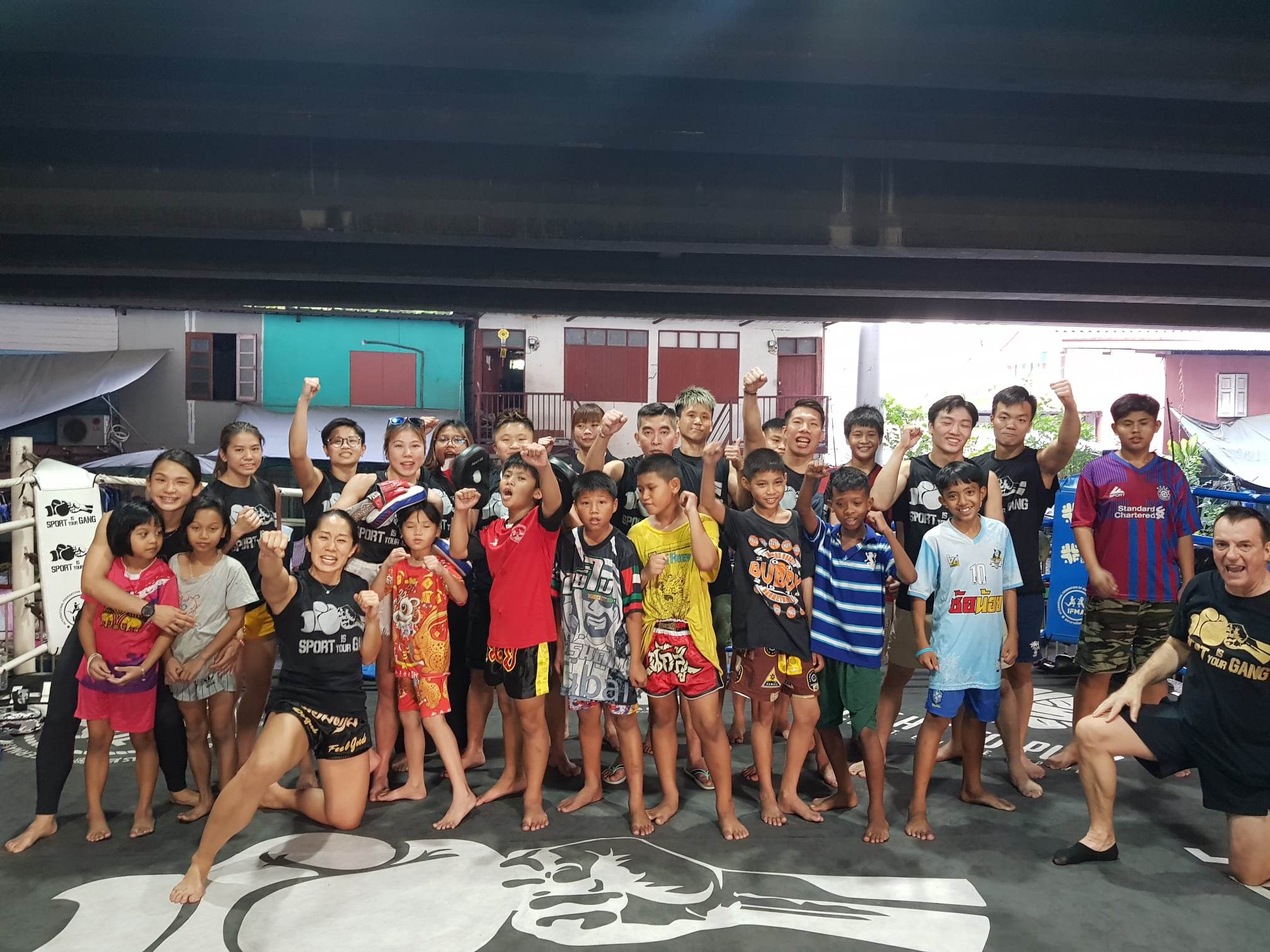 Kru Kay, who has been part of the project since the initiative started under H.E. General Pichitr Kullavanijay the former Privy Councilor to His Majesty King Rama IX and IFMA Honorary President, said that this initiative is giving hope, joy and opportunities to youth who are, for many, forgotten, but not by IFMA.