Iran was the first national federation to challenge the IFMA uniform rules for women over a decade ago. This challenge was followed quickly by a call to meet to discuss how to drive gender equality for female athletes in Iran.
The Iranian Muaythai Federation took action and invited the IFMA Female Commission to Tehran to discuss the development of female muaythai in Islamic countries. Under the Presidency of Mr. Javad Nasiri, the invitation was also extended to the IFMA General Secretary Stephan Fox and Female Commission Chair Sue Glassey to meet with an Iranian government official to discuss fostering and promoting muaythai for women in the Islamic Republic of Iran.
Over the following ten years, Mr. Javad Nasiri worked systematically with the IFMA driving and inspiring gender equality within Iran but also across other Islamic nations. The Iranian Muaythai Federation developed and implemented an eight year plan under Mr. Javad Nasiri's leadership. His plan was visionary and has been pivotal in the development of female muaythai across Iran, where female participation has grown from practically non-existent to substantial on our world platform.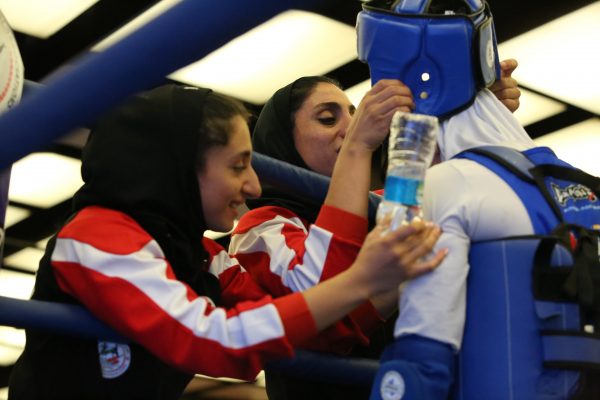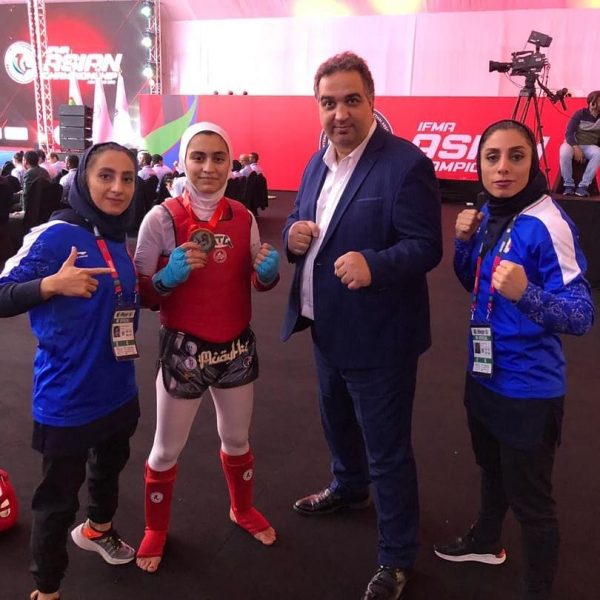 Not only did the Iranian federation grow female athletes, they also made a decided point to ensure the number of female officials, coaches and referees grew alongside the female number of athletes. Mr. Javad Nasiri's strategic plan involved female coaching courses, official courses and athlete development courses. The impact of implementing these courses designed specifically for women who wish to participate in these areas of muaythai was notable at the last Youth World Championships (YWC) in Bangkok.
Female muaythai in Iran has thrived under Mr. Javad Nasiri leadership. His achievements reiterate, if you stand up, take a stance, and deliberately develop gender equality within an organisation – then success ensues. Admirably, the Iranian Muaythai Federation had one of the most successful female delegations at the last IFMA YWC.
When the Iraninan Muaythai Federation took the development of gender equality one step further and promoted courses for the development of their female referees and judges across the entire Islamic Republic of Iran they took centre stage in showing other national federations how important developing female muaythai beyond the athletes is. Building on this, the Iraninan Muaythai Federation President Mr. Javad Nasiri ensured that the trained and experienced Islamic female officials were on site at the YWC to increase and grow their knowledge and experience in an international setting making certain they took their rightful place next to other leading female officials and referees around the world.
Impressively, this strategically planned female muaythai development was done in full cooperation with the National Olympic Committee of Iran. The National Federation of Iran believes it is very important to make certain the growth and advancement of their federation is in line with the Olympic movement and its ideals. 
Gender Equality is an important goal not only because it is part of the UN's Sustainable Development Goals and Policies but also because it is a goal close to the heart of the IFMA itself. And because of this, we must heartily congratulate the Islamic Republic of Iran for doing such an outstanding job and for leading the way in driving positive social change and influencing future efficacious growth in our sport.