European Clean Sport Conference
Athletes from over 40 European Countries came together for the 2022 Clean Sport Conference. IFMA stands for fair play, with a strong belief in ensuring its athletes are provided with education and has a zero tolerance against cheating of any kind. The conference room in Istanbul was packed with the athletes and athlete support personnel of all the participating teams of the European Championships which was entering its semi-final day.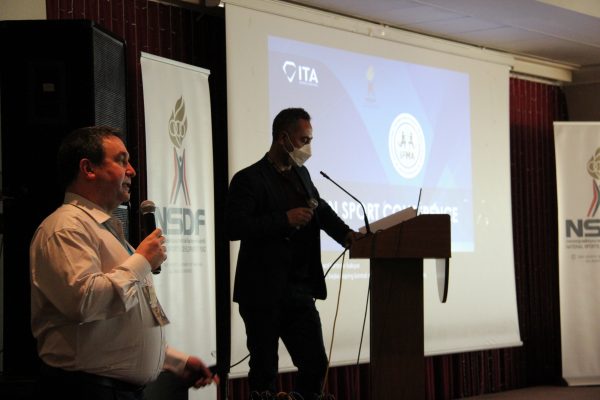 Dr Murat Mengi, head Doping Control Office from the Turkish NADO opened the session. He welcomed all the participants and gave a brief overview of the Doping Control Process, and what the athletes and their coaches could expect during the in-competition testing that would be carried out in the semi final and final days of the championship
The GAISF Vice President and President of UTS Stephan Fox made a presentation on Fair Play, the importance of the Athletes within the anti-doping ecosystem and the rights and responsibilities of each and every athlete.
The IFMA Director General Charissa Tynan walked the participants through the Prohibited List, how to navigate the list and stressed the importance of always checking medications against the list and seeking advice from medical professionals. She covered the risks of supplement use and an overview on Therapeutic Use Exemptions.
The representatives of the IFMA Athletes Commission Jancice Lyn from Canada, Nili Block from Israel and Patricia Axling from Sweden led the interactive portion of the session with a fun quiz to engage all the participants to showcase the knowledge that they gained over the session.