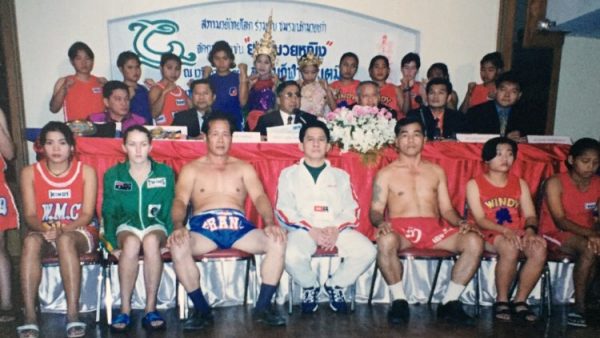 Muaythai is and has been my life. Coming from a small country town it is definitely something I would never have anticipated to be my childhood dream. However, from the moment I started to engage in muaythai, the physical and cultural aspects, it has shaped many years of my life.

After moving to a bigger city with my family as a child, I was fortunate to stumble across the Vikings Muaythai Gym. I was so intrigued and I started taking classes two days a week with my friend.  Although I was only 13, I caught the eye of famous Australian fighter, Brian Murphy. Brian took me under his wing and trained me like a fighter alongside the other amazing fighters at the gym, such as another Aussie favourite, Craig Hogan.
Training two days a week quickly became fight training six days a week, after school every day and weekends. As my skills developed so did my obsession with muaythai and my dream to be a champion fighter like my new-found idols.

At this time, female muaythai in Australia just started. When I was 13, there weren't really any other kids actively fighting so I was always matched against much older opponents.  By the time I was 15 I had won the Australian WMC Title.  While Brian and my male counterparts would regularly train and compete in Thailand, sadly I couldn't as there was still a ban on female participation in Thailand.  This broke my heart and I didn't even understand why. I would literally cry and count down the days till they returned.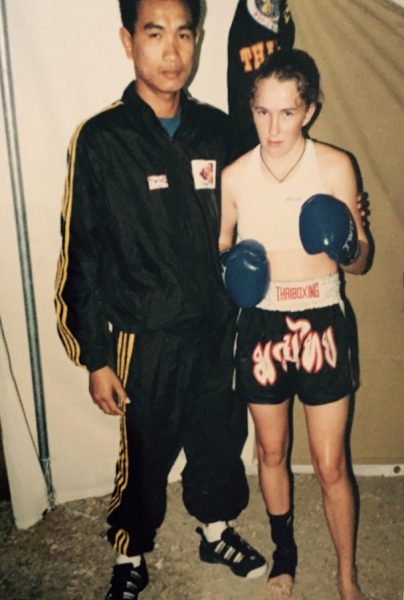 Two more years passed and before I knew it, I was offered to train in the Motherland. Being sponsored by the WMC and IFMA to enter the idea of a Thailand International Muay Ying League at Rangsit Stadium. My dream had ignited and I was going to hit the ground running. I packed my bags and boarded the plane.  I trained at the famous Lamai Gym in Koh Samui and for over 4 years alongside other incredible fighters from around the world, I competed, sharpened my skills and discovered the spiritual and cultural part of muaythai. I was finally living my dream.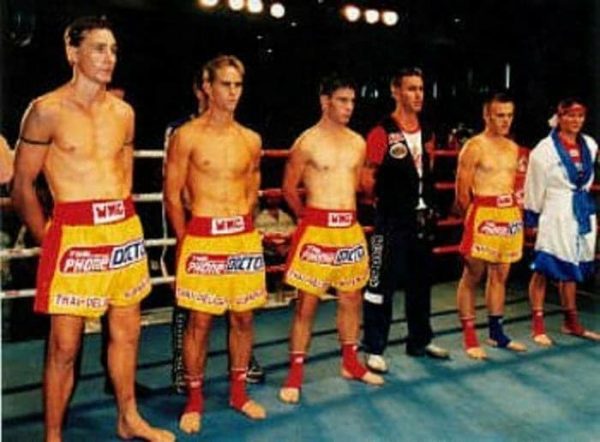 It was not easy, as in Thailand, female athletes had been considered different to their male counterparts. We had to enter the ring under the ropes and the conditions were totally different to male athletes but I was honored to compete and to have such leaders like General Chetta, the President of the WMC, the late General Vorayudh and certainly, someone I consider as my mentor, the WMC Vice President and now IFMA General Secretary, Stephan Fox.  Their passion, direction and endless dedication was something that transpired far beyond the 4 corners of the ring and is something I am forever grateful for.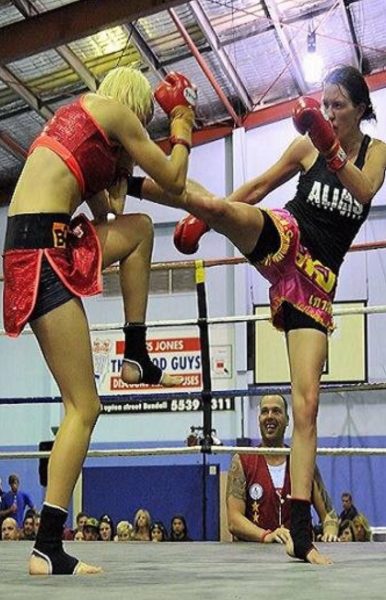 I competed in all parts of Thailand winning, defending, losing and winning again my WMC Title. I remember competing around the world as far as Yakutia, Russia, in a football stadium defending my world title in front of over 30,000 people. Winning gold at the Open Asian Championships in Kazakhstan and spending two months in Singapore as Muaythai started to really spread its wings there also.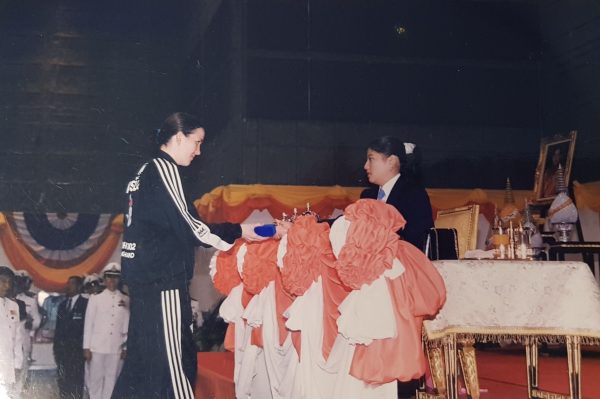 These memories I carry inside me and have made me who I am. My career highlight was when I was awarded the first female Queen's Cup by Her Royal Highness Princess Siriwanwalee Nareerat at the 2002 IFMA World Championships and winning the gold medal.
I entered the ropes as the men did, over the top ropes.  The rules applied for all. I remember the late General Vorayudh and Mr. Fox sitting next to him when he was criticized by Thai Press and Coaches for allowing females to fight in major stadiums and let them enter the same way as men.
The General's words which touched me was, "We may come from different countries, speak different languages and follow different religions, but we are one muaythai and in muaythai we are all equal."
Now, more than 15 years after my retirement, I can see the vision and mission come to fruition. Today, so many incredible female athletes are competing around the world and fighting for championship belts.
They have the opportunity to walk in with their national teams in Olympic events. I remember the first WMC and IFMA female referees officiating my fights, today, it is totally normal. The same for coaches. I don't think I have the words to describe how incredibly proud I am of how far they have come. Knowing firsthand how massive and relentless their plight really was.
I would like to thank both IFMA and WMC for the opportunity and for the guidance. What the organization has achieved from the early beginnings to today is exceptional especially in countries where, like Thailand, cultural barriers had to be broken.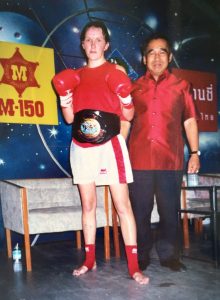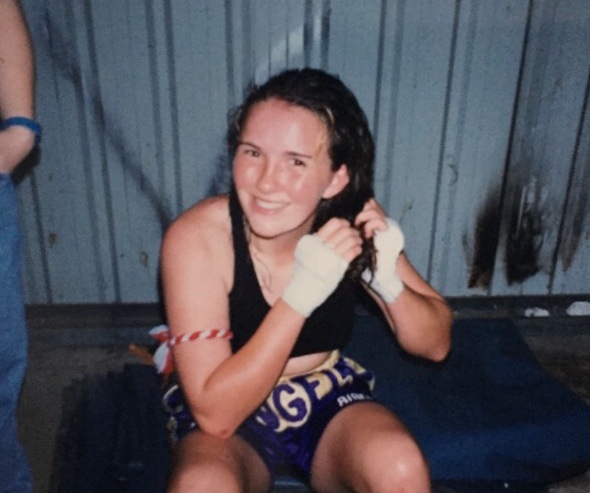 Sadly, today you can see business-like organizations taking advantage of the hard work done by many which are not even with us anymore. However, the credit and the gratitude must rightly go to the ones which really have helped to bring female muaythai where it is today and certainly to all the amazing athletes from yesterday, today and tomorrow, I am sure there will be more.
Amy Birch (Australia)
*WMC Australian Champion 1996 (@15 years) 
*ABL (Australian Boxing League) Australian Title 
*WMC Intercontinental Champion (featherweight) 
*WMC Intercontinental Champion (Jr featherweight) Defended multiple times 1998 – 2002) Australia and Thailand. 
*Blitz Hall of Fame Female Fighter of the year 2001 
*Redcliffe Sportsperson of the Year 2001 
*Open Asian Championship gold medalist 2001 
*IFMA World Championships gold medalist 2002 (51-54 kg) 
*Guest female trainer at Singapore's first Muaythai gym. 
50 fights 38W 9L 3Draws