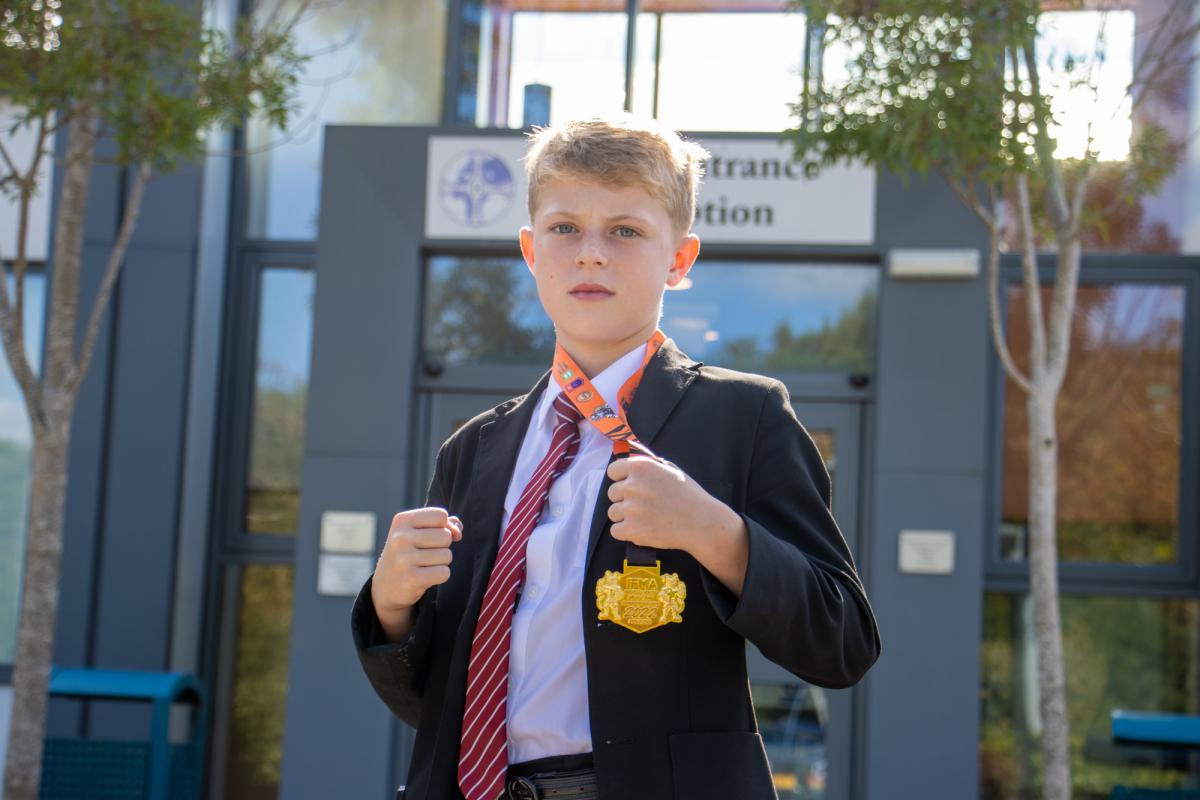 A NORTH-EAST schoolboy has emerged from an international martial arts competition as a world champion.
Jordan Murphy, from Darlington, took gold for Team GB at the International Federation of Muaythai Associations Youth World Championships in Kuala Lumpur, in Malaysia.
The 13-year-old fighter, who attends Hummersknott Academy, said: "I've been Thai boxing since I was four years old, and I spent months training for this competition, so it feels really good to win."
Jordan won the title of world champion in his age range after winning all four of his matches against opponents from Armenia, Malaysia, Iraq, and Iran.
Michael Dicks, Jordan's coach at Darlington Boxing and Martial Arts Academy and a former two-time world champion himself, said: "Jordan really deserves this. It's always been his dream to fight for his country, and he's really put in the work to make it happen. He's a great kid, and we're super proud of him."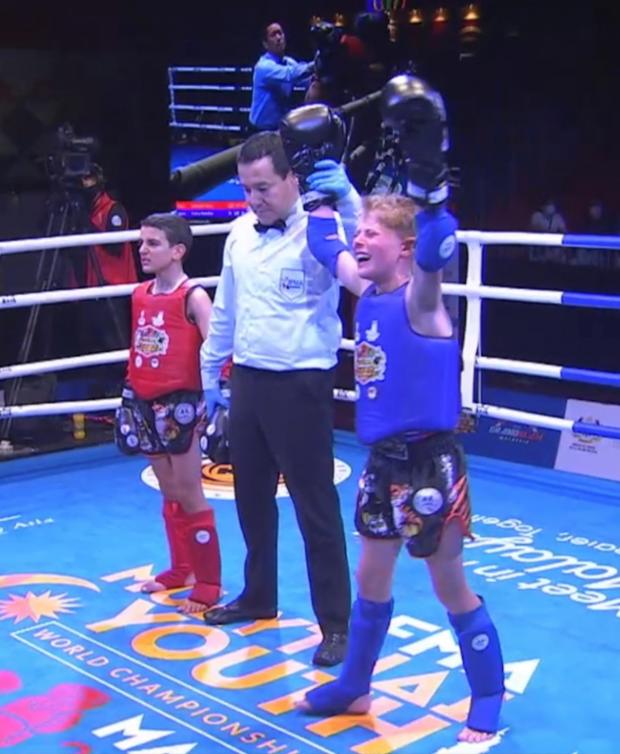 Jordan added: "I want to say a really big thank you to everyone who helped me get this far: my mum and dad for always supporting me, and my coach, Michael, and to the Team GB coaches who took me in and looked after me."
"I'd also like to thank the staff at Hummersknott Academy – they've always understood that I see Muay Thai as my future career and helped me balance training and competing with my school work.
"Finally, I owe a huge thanks to the local businesses who have sponsored me: Straight Up Scaffolding, Kings Jewellers, Darlington Bully Camp, Advantage Signs, and 3D Strength."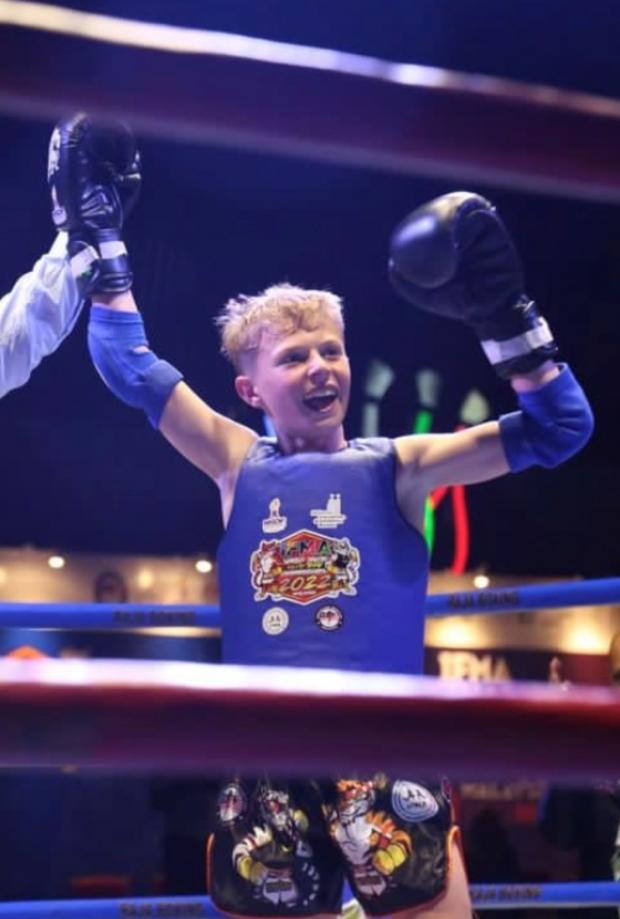 James Keating, executive head teacher of the Hummersknott Academy Trust, said: "Sport is a huge part of the Hummersknott ethos, and we're delighted to welcome a new world champion to the school. Well done, Jordan, and good luck with the next step."
Jordan is now training hard to stay part of Team GB and hopes future successes will help him achieve his goal of representing his country at a future Olympic Games.
The article is taken from the Northern Echo by Peter Barron