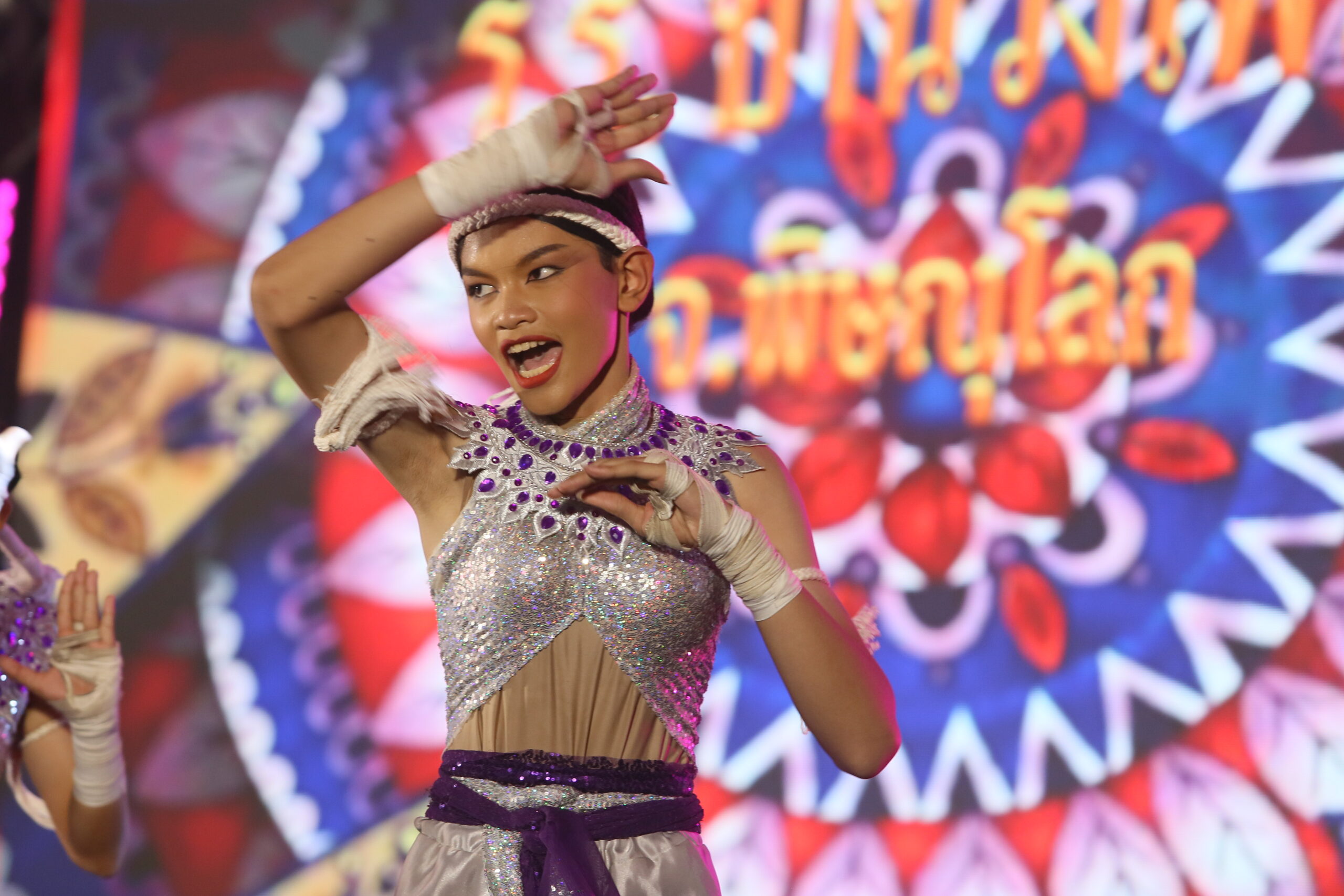 The muaythai festival which is part of the IFMA World Championship had over 100 exhibitors taking part and the main stage came alive for the national muay Kita championships.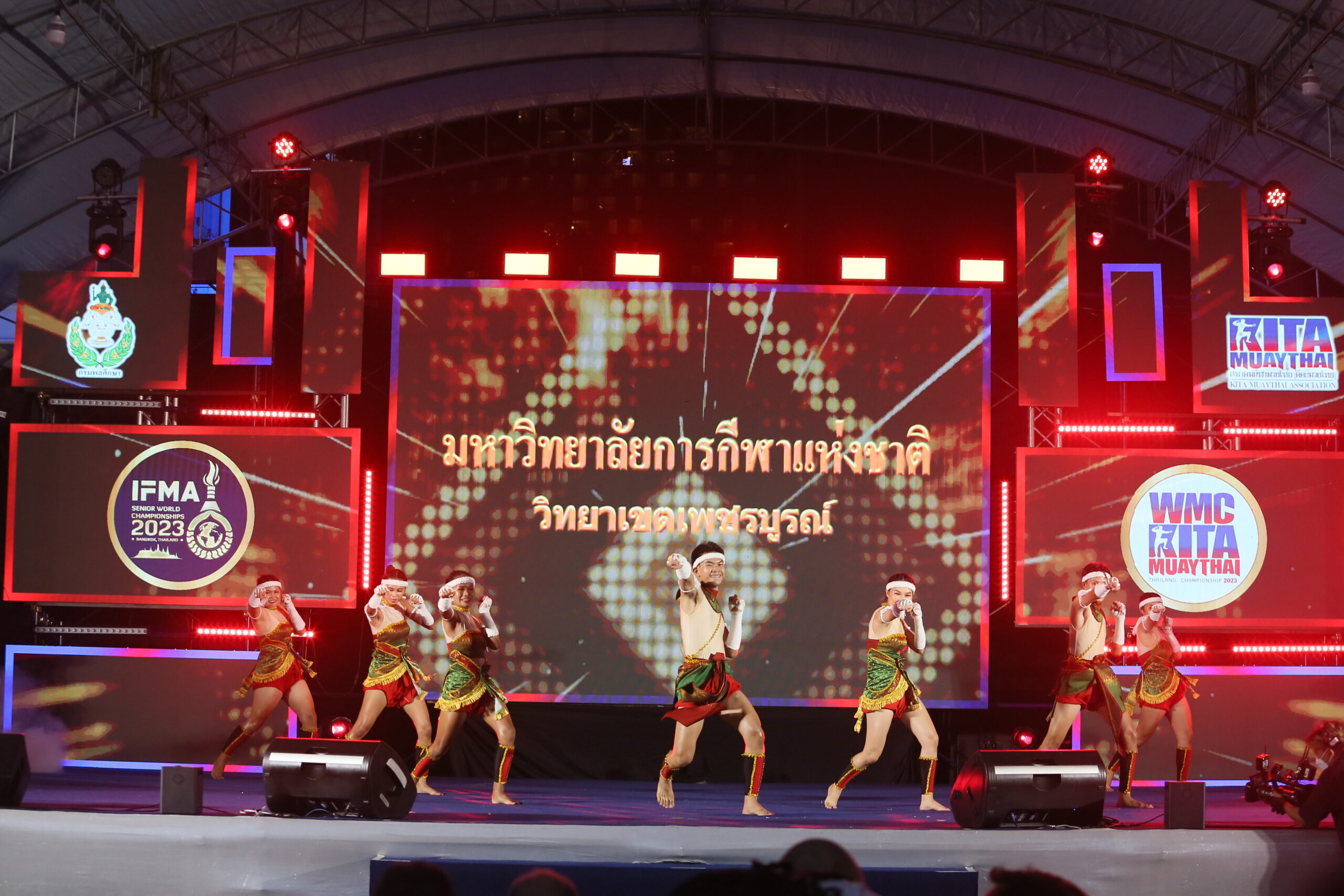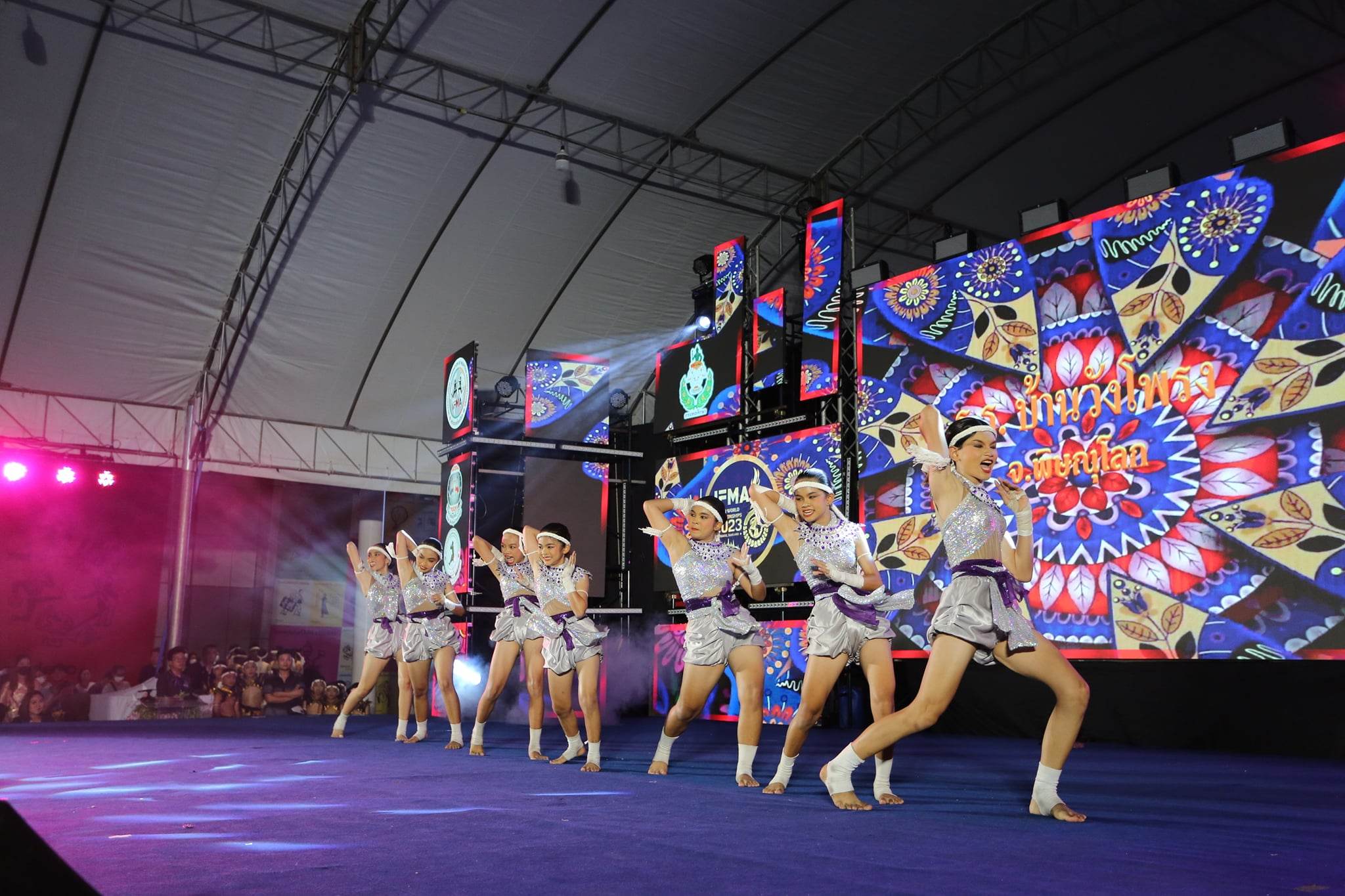 Kita Muaythai is one of the official IFMA disciplines performed in 3 parts; the warm up, the work out and the cool down. Each team is made up of 7 athletes dressed in traditional costumes integrating muaythai and fun elements performed to music. 24 provinces participated. The opening ceremony was chaired by IFMA President Dr Tapsuwan and UTS President Stephan Fox. Dr. Kreangsak Monmanothum was the Chairman of the Kita Muaythai under AMTAT.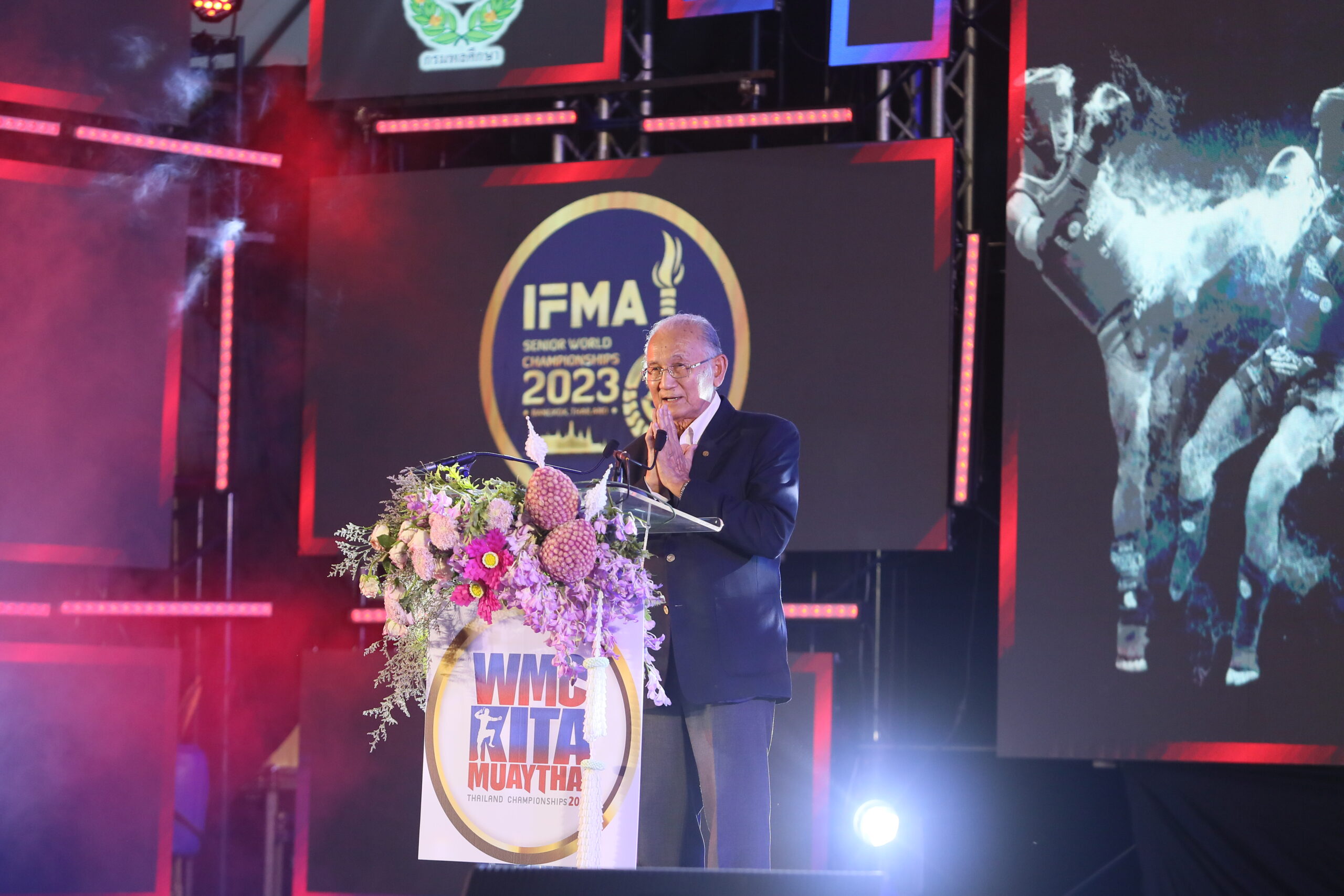 A large audience including the IFMA executive board, the CEO of UTS Ms. Julia Govinden, the Director of the Institute of Cultural Studies Department of Cultural Promotion, Mrs. Mongkolthip Rungngamrerk, the Director-General of the Department of Physical Education (DPE), Wanida Phansa-ard,Ph.D,  President of Tourism Council of Thailand Mr. Chamnan Srisawat, National Sports Development Fund (NSDF) Deputy Manager, Dr. Nattachai Chaiprom all came to cheer for the youth.  5 teams made it to the final. The winning team came from Thailand National Sports University Phetchabun Campus, first runner up Phitsanulok Primary Educational Service Area Office 2 Team and second Runner-Up Banhuaytomchaiyawongsaupptham but it was the junior team from Baan Wangprong School Phitsanulok which made everyone stood up to salute them.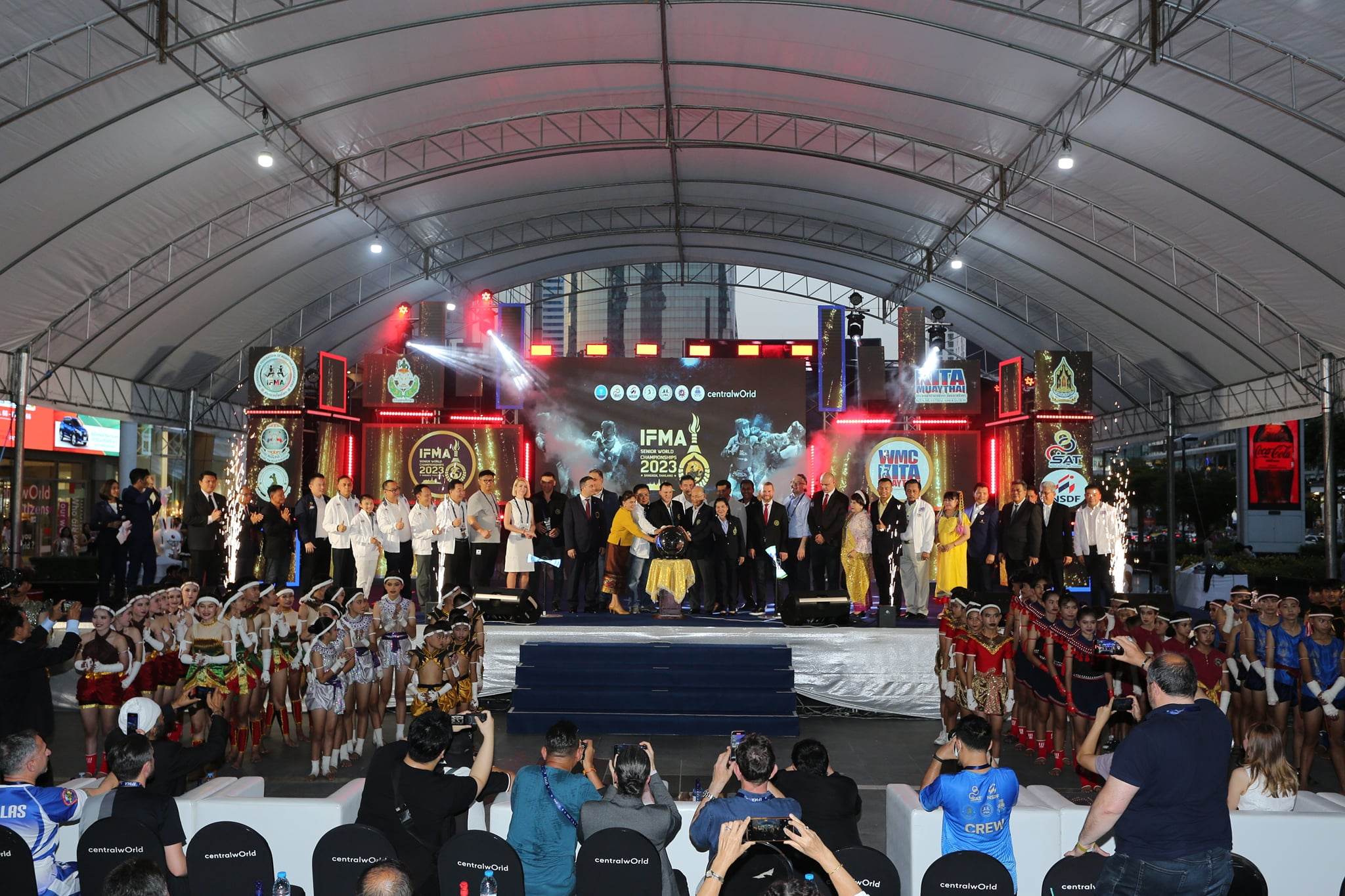 The winning team will now move on to participate in the IFMA Youth World Championships in Turkey and possibly join the cultural exhibition on the World Combat Games in Riyadh, Saudi Arabia later this year.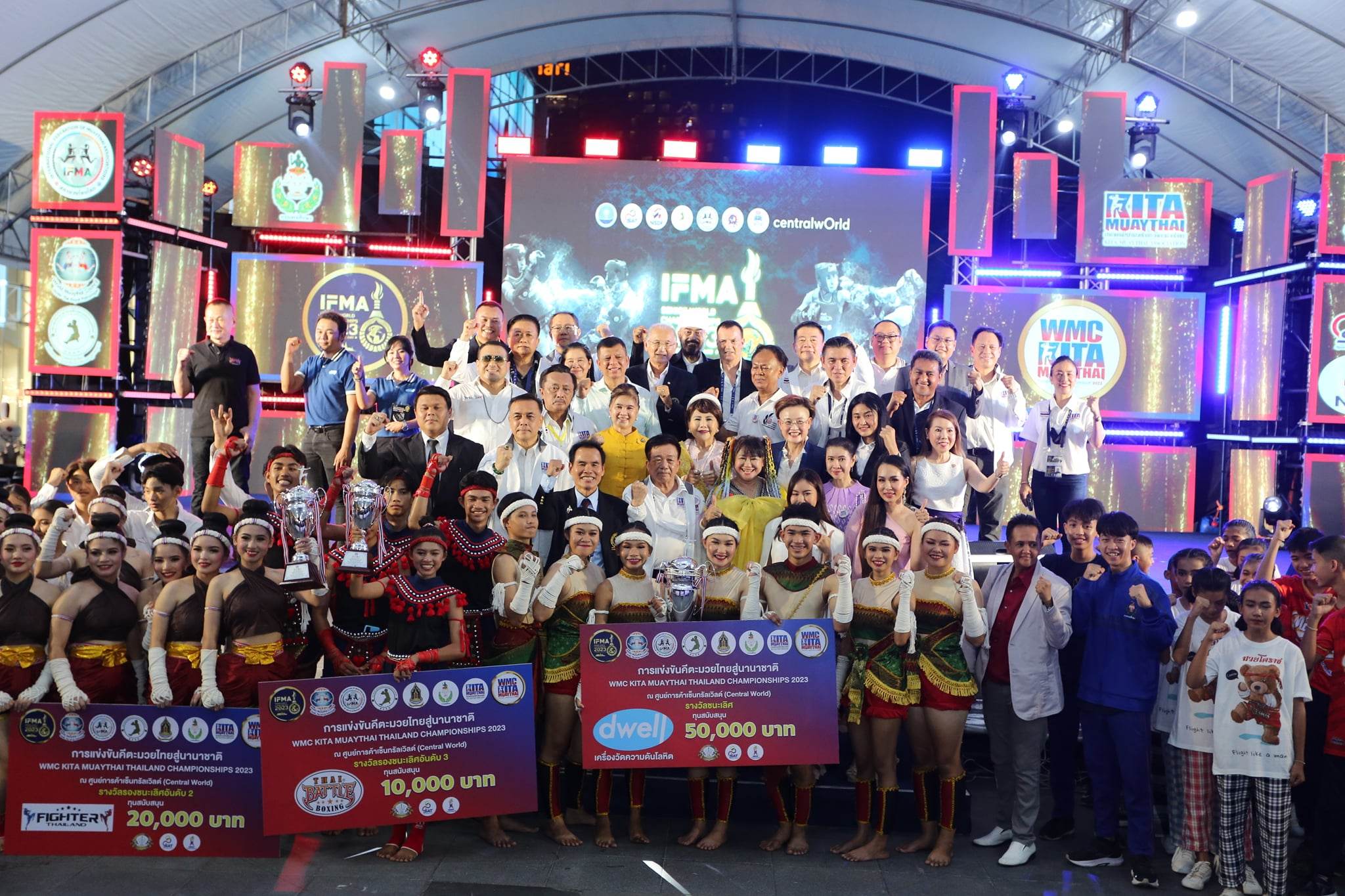 It was a wonderful evening for and with the muaythai youth. The festival will continue until the 12th of May. The main stage will be handed over to the traditional part of the World Championships, the wai kru and mae muay competitions to determine who will end up at the podium claiming the gold medal.
Over 20,000 spectators are expected every day to be part of the Muaythai festival.