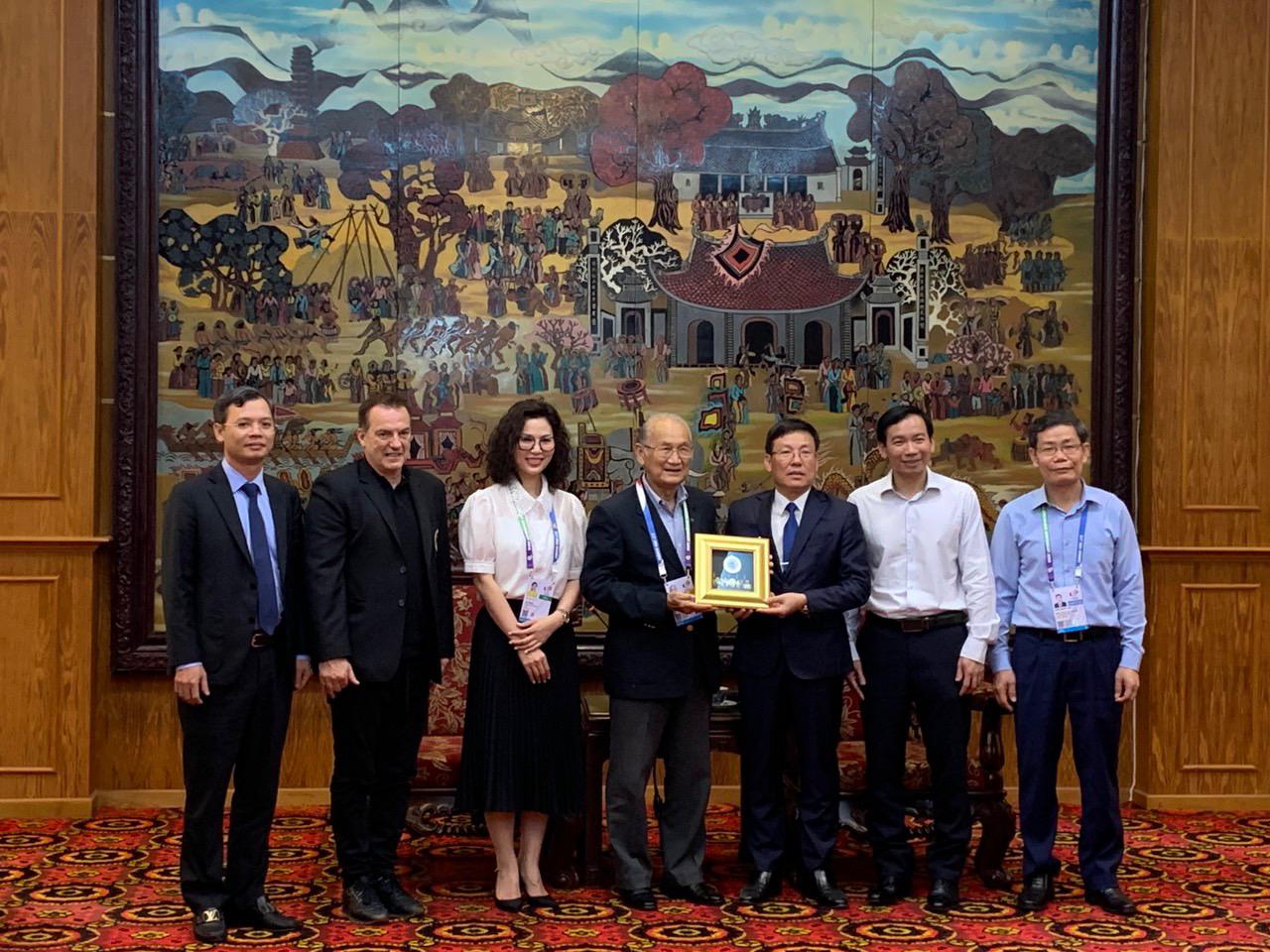 A special welcome reception was done by the governor of Vinh Phuc province, Mr. Le Duy Thanh, to welcome the IFMA Honorary President Dr. Sakchye Tapsuwan and IFMA Secretary General Mr. Stephan Fox.
The Governor thanked IFMA, on behalf of the Vietnamese Government, for the outstanding Muay (Muaythai) competition which is one of the highlights of the 31st SEA Games. The Governor stated that the Muaythai competition had exceeded all expectations with a full house since Day 1 and he admired the athletes for the strict code of respect before and after the competition.
The Honorary President of IFMA thanked the governor both on behalf of IFMA and FAMA for the great hospitality of the LOC but also the Vietnamese people for opening their homes and hearts to the visitors from the South East Asian countries.
The Secretary General of IFMA who is also the Vice President of GAISF and President of AIMS, thanked Vietnam on behalf of all the AIMS IFs who have been part of the SEA Games, for the outstanding hospitality.
Dr. Tapsuwan also stated that over the week that many VIPs had been present, including the IFMA Vice President General Udomdej Sitabutr.
Mr. Fox continued to give a special thank you to the Vietnamese Muaythai Federation led by Le Na, Head of the Muay Division in the Vietnam Sports Administration, Dato Shahnaz Azmi the Chair of the South East Asian Muaythai Federation, the ITOs and referees and judges and the Chair of the IFMA Athletes' Commission, Janice Lyn and certainly the amazing volunteers who were the heart and soul and above all, the athletes from South East Asia showing so much respect, unity, solidarity, everyone working united towards the outstanding success of this event.