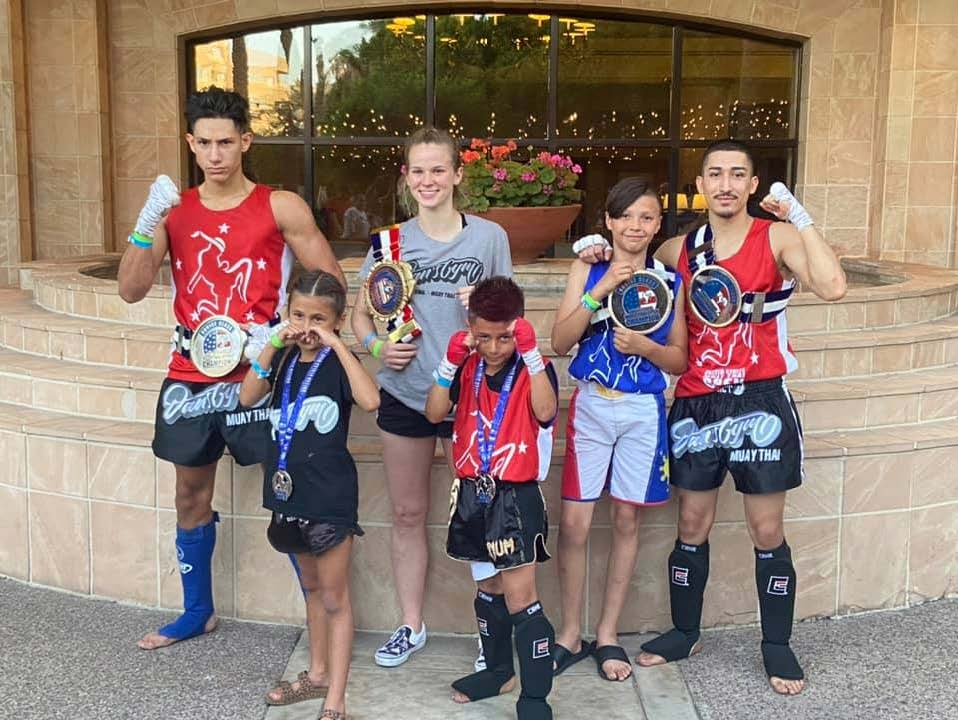 Phoenix, AZ: The U.S. Muaythai Open (USMTO) is one of the most prestigious and respectable events in the world and it is the only event in North America that closely adheres to the International Olympic Committee's (IOC) recognized standards for the sport of Mauythai. 2020 was a challenging year for the USMTO as the organizers had to overcome many unique challenges to host the event due to the COVID-19 global pandemic. The USMTO made three separate attempts to host its West Championships in 2020, with each attempt stalled by rising COVID-19 infection rates and government limitations on mass gatherings. The USMTO remained hopeful however, as large numbers of athletes and coaches continued to register for the event in confidence and in anticipation that the USMTO organizers would eventually find solutions to each logistical problem and ultimately prevail. Their hard work and patience ultimately paid off as a record-setting number of athletes safely competed in 300 bouts in only a two-day span from May 1-2, 2021 in Phoenix Arizona!
Former United States Muaythai Federation (USMF) national team coach and current USMTO Executive Director, Thiago Azeredo, described in his comments on how the executive team overcame significant challenges in "re-opening" Muaythai in the United States.
"We are a unified sport, founded in honor, tradition, respect, and fairplay. Our Muaythai community came together for our long-awaited USA national tournament and they exhibited an amazing display of Olympic-style Muaythai in the United States. With over 600 athletes registered, and almost 400 making it the full way through rigorous covid-19 testing protocols, blood-work, weight-control and more, the event was nothing short of a huge success."
USMTO Executive Director member Brandon M. Jones serves as the General Secretary to the USMF and alongside Executive Director Ryon Burnett, they both supervise the USMTO to ensure that it adheres to a comprehensive set of competition rules that ensure safety and fairplay. The USMTO is the only major North American tournament to adopt the International Federation of Muaythai Associations (IFMA) standard. IFMA is the only IOC recognized international federation for the sport of Muaythai.
The USMTO Executive Committee wishes to thank all athletes, coaches, families, volunteers, officials, sponsors, and spectators, for their effort towards the safe "re-opening" of Muaythai, and the Committee looks forward to the upcoming USMTO qualifier events leading up to The World Games 2022 in Birmingham, Alabama."