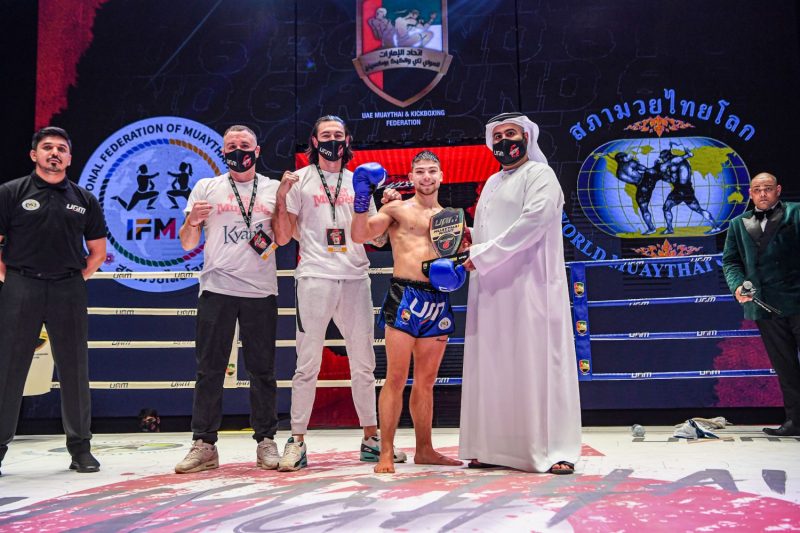 The United Arab Emirates saw another amazing fight night with athletes from around the world participating in the pre-qualification event for the World Games which also served to restart the WMC campaign around the world.
The opening fight saw Lucas Porst from Sweden fight Ellis Barboza from the UK. Both are very strong IFMA and WMC European members with Swedish muaythai being fully recognised and UK being one of the strongest federations known for their amazing grass roots development over the last 3 years. It was a very close fight with both athletes showcasing superb muaythai and it was Ellis who closed the deal with a split decision win.
The next contest was Europe vs Africa between Badreddine Attif from Morocco and Artem Avanesov from Armenia. Morocco is fully recognised by the National Olympic Committee and government and one of the leading muaythai federations. 
A fantastic fought bout with both fighters showcasing superb grappling skills but with the Moroccan fighter been to strong in the final round, taking the fight by unanimous decision.
The next fight was one of the old rivalries, Belgium versus France between Arthur Meyer and Hicham Moujtahid. With both of the fighters trying to book their qualifying steps to the 2022 World Games it was France who came out the winner but respect to the young Belgian fighter.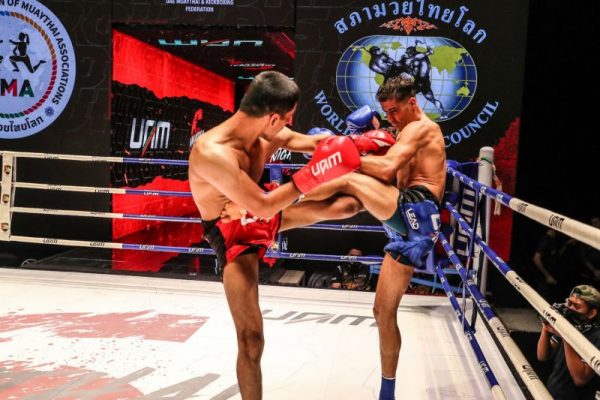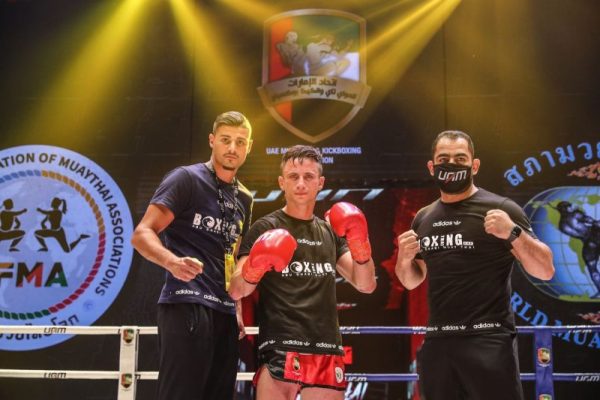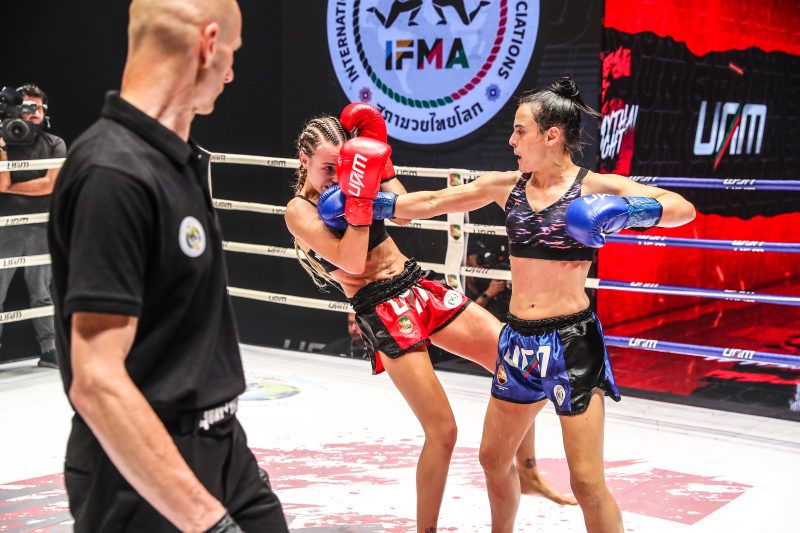 The main female fight was for the WMC MAD title between Myriame Djedidi, the current European and Intercontinental champion versus Ines Es Salehy from Belgium. Once again both female athletes showcased why muaythai has become as popular if not more popular than their male counterparts in line with the IFMA and WMC gender equality campaign. A fantastic fight from the opening to the closing with Myriame again showcasing her strength and winning the MAD title and also the next steps forward for the World Games 2022.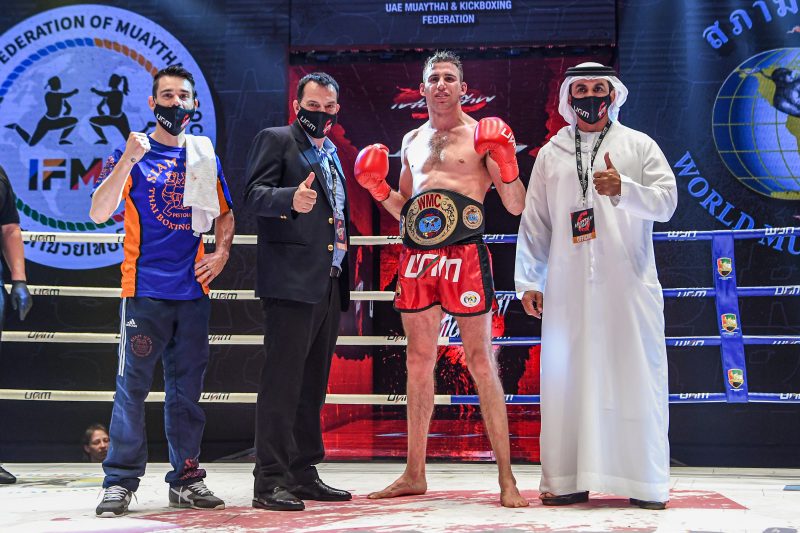 The main fight of the evening saw Francesco Iadanza from Italy versus Asian champion Amine El Motassime from the UAE for the WMC intercontinental title. Sadly in the third round Amine twisted his knee and the referee had to stop the contest due to injury giving the Italian the win. No doubt a rematch will be in the pipeline in the near future but a fantastic performance by both athletes and congratulations to Francesco from Italy for claiming this prestigious belt.
Thanks must go again to the UAE Muaythai Federation and all the VIP's including the IOC President, the GAISF Vice President, the Dubai Sports Council and so many others. Congratulations must go to the President of the UAE Muaythai Federation His Excellency Abdullah Al Neyadi and Director Tareq Al Mehairi on this amazing event.