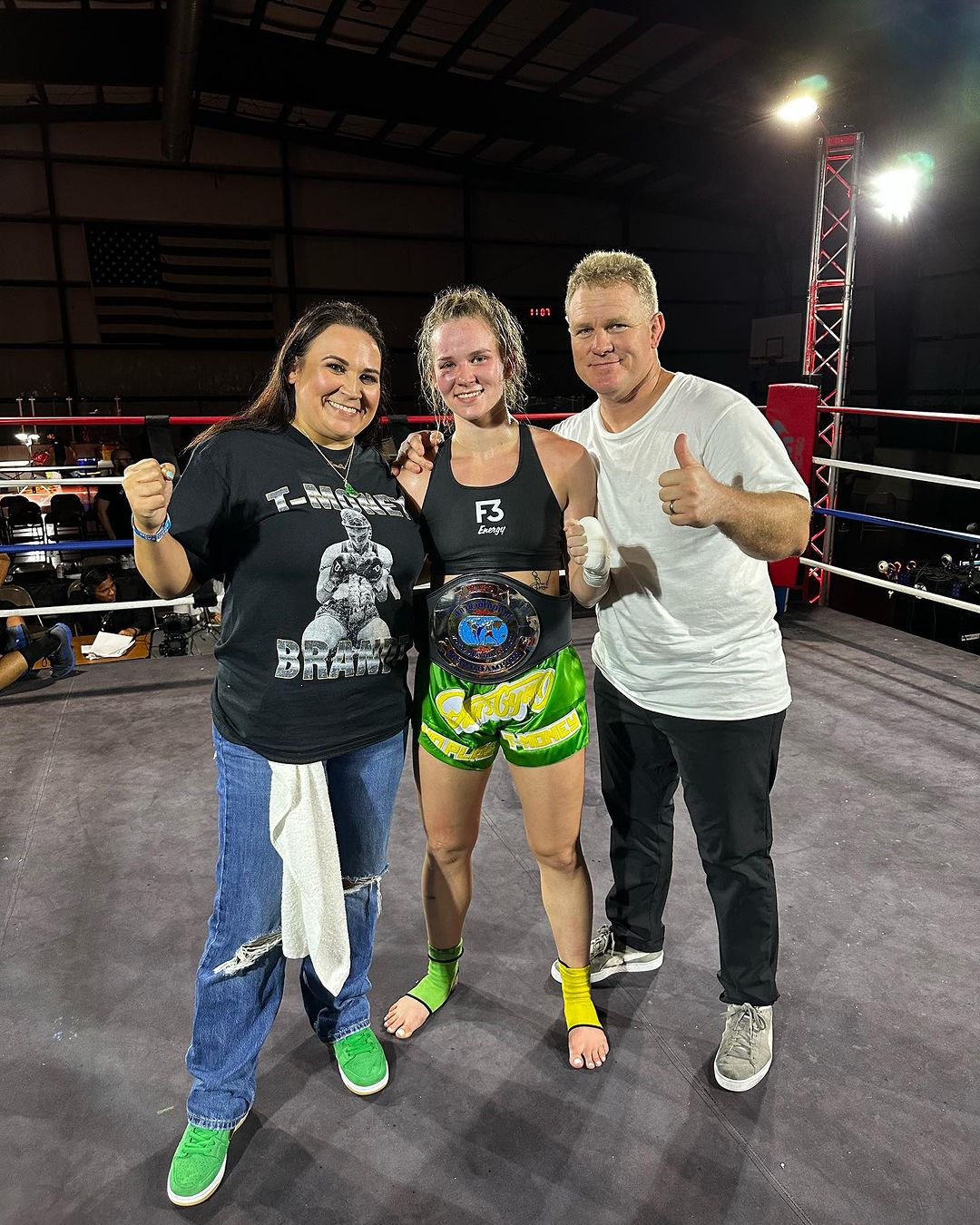 Congratulations are in order to Tierra Brandt as she managed to bag the WMC USA National title over the weekend at Prime Fight Promotions. The event was held in the Jean Sheperd Community Centre in Hammond, Indiana, and featured a stacked card of America's finest under the sanctioning of USA Muaythai, recognized by the USA National Olympic Committee and Paralympic Committee.
The main fight of the evening was for the WMC USA title between Tierra Brandt and Charlsey Maner and the last spot in the female 60kg combat division at the World Combat Games which will be held from the 20th to the 30th of October in the capital city of Saudi Arabia, Riyadh.
The fight had fans off their seats from the first bell with both athletes putting on a muaythai masterclass much to the pleasure of the audience. At the end of five rounds, it was Tierra's hand that was raised with cheers heard from her entourage.
Congratulations are in order to Tierra on an epic win. Next stop… the 2023 World Combat Games in the Kingdom of Saudi Arabia.