The Royal Thai Government and the National Olympic Committee of Thailand made a special celebration for the recognition of the International Federation of Muaythai Associations by the International Olympic Committee.
The President of the National Olympic committee of Thailand who is also the Deputy Prime Minister of Thailand, General Prawit Wongsuwan, invited IFMA to a special thank you on behalf of the Royal Thai Government. The Royal Thai Government thanked IFMA and the 148 national federations for enhancing Muaythai as a cultural art form, protecting and promoting the cultural values.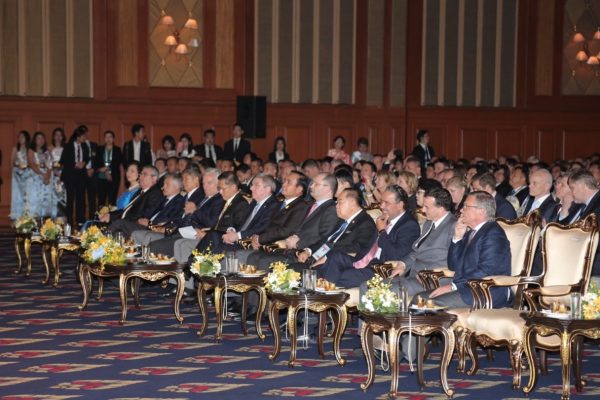 The Royal Thai Government is very proud that Thailand's national sport has not only reached every part of the globe but is now also a full recognized sport within the Olympic Family. The President of the National Olympic Committee and the Deputy Prime Minister ensured IFMA and the international Muaythai community the full support of the Kingdom of Thailand towards further development and promotion to take muaythai towards the highest recognition.