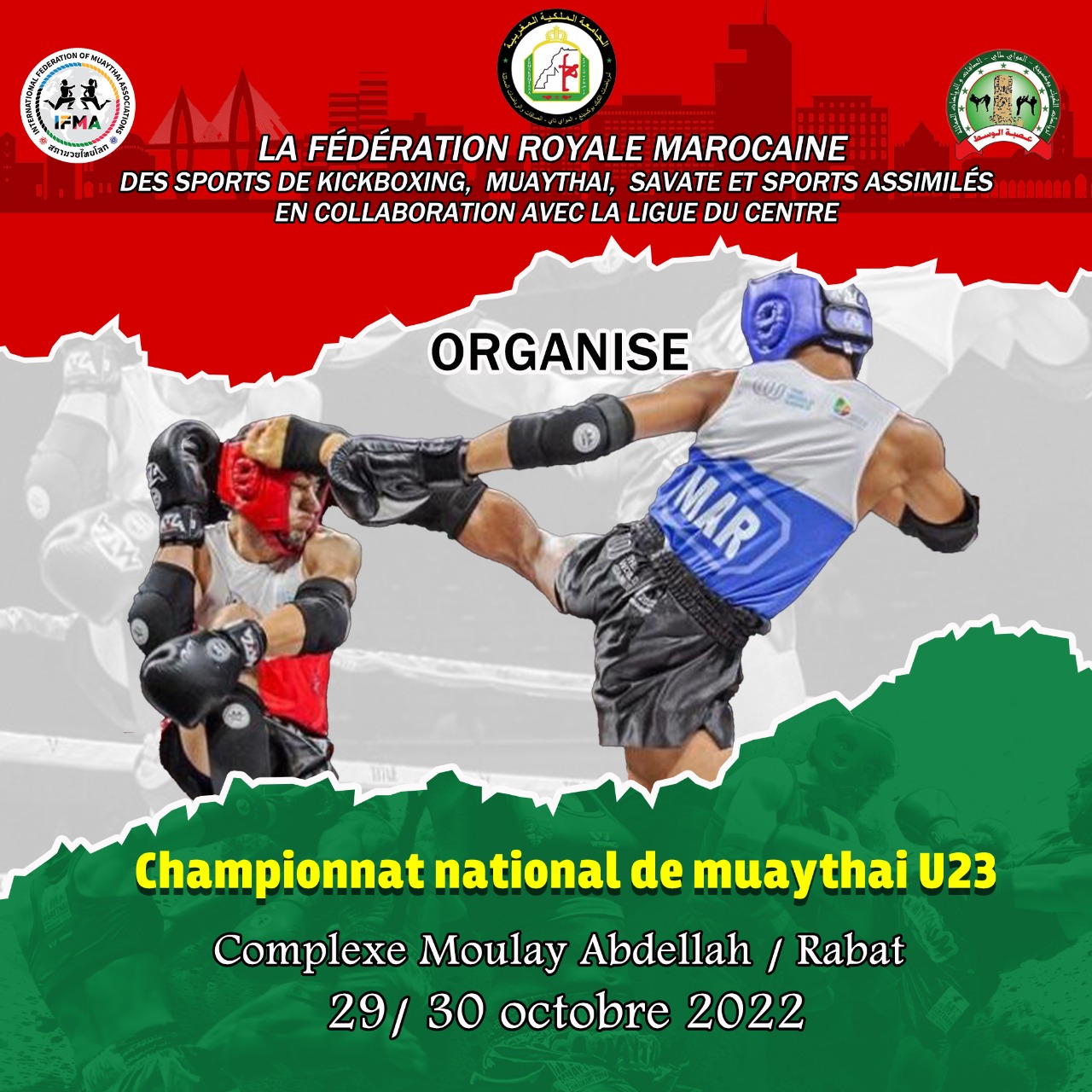 Prince Moulay Abdallah Sport Hall in Rabat, Morocco, was the host of Morocco's U23 National Muaythai Championships where over 500 athletes were in attendance. The event was split into two parts. The elimination rounds of the tournament took place in Casablanca city on the 13th, 14th, 15th and 16th of October with more than 485 fights. The semi-finals and the finals took place on the 28th, 29th and 30th of October in beautiful Rabat city.
The Royal Moroccan Muaythai Federation is fully recognized by the Moroccan Sports Ministry and National Olympic Committee of Morocco. After a successful showing at the 2022 IFMA World Championships in Abu Dhabi and 2022 IFMA Youth World Championships in Malaysia, Morocco continues its investment in its grassroots development work in ensuring its next generation is strong and striving towards gender equality with both male and female athletes making Morocco proud on the podiums. Morocco's technical officials led by Mr. Bouhlal Abdelfatah and Mr. Mostafa Elrhannam ensured that health, safety of the athletes and fair play were upheld at weigh-ins, medical checks and throughout the competition days.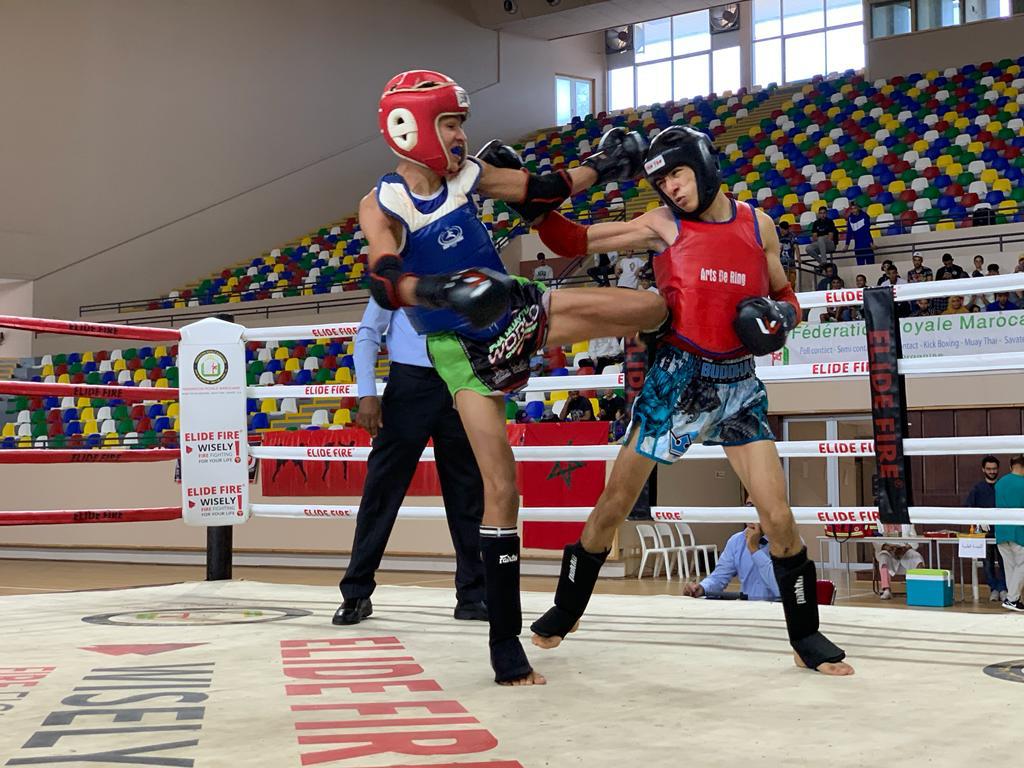 This national championship will allow the Royal Moroccan Federation of Muaythai to prepare its national team for the Antalya Open in Turkey which will take place within the next weeks, as well as the 2023 IFMA events next year such as 2023 IFMA World Championships in Bangkok where IFMA will be celebrating its 30-year anniversary, the 2023 IFMA Youth World Championships in Belek, Turkey as well as many other continental and international events.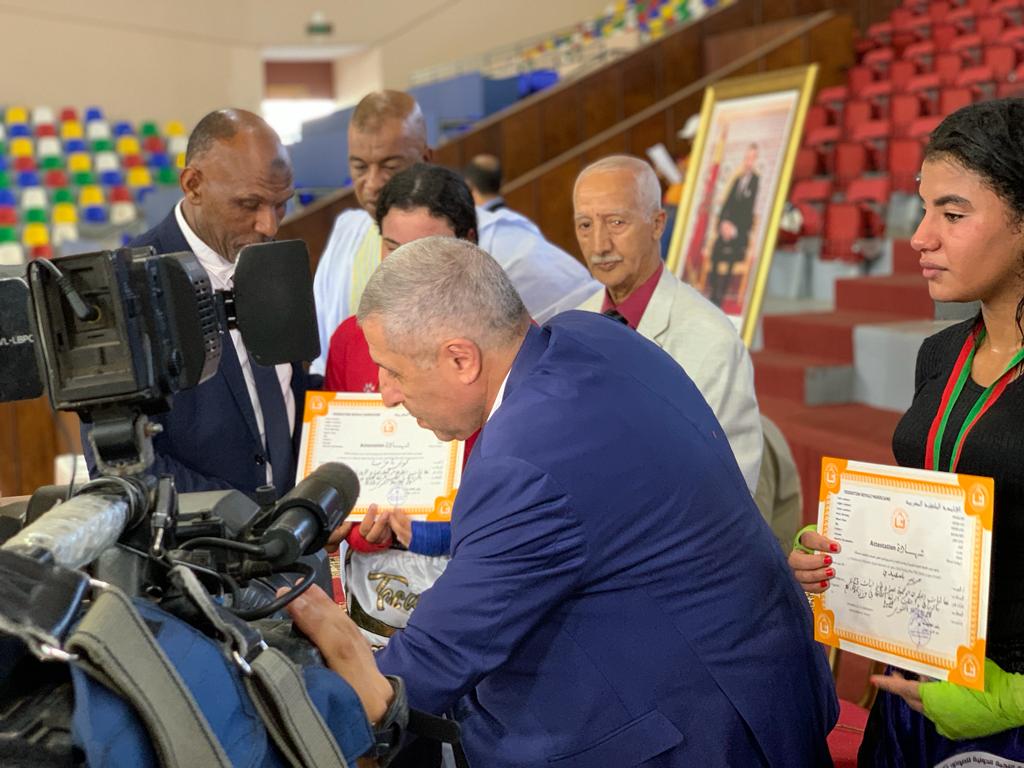 This National competition was attended by the President of the Federation Mr. Abdulkarim Elhilali and Deputies of Casablanca and Rabat city.
Overall Club Results for Male Athletes:
1st Place: Redouan Gym Tetouan wins the first rank of the male categories with 2 gold medals
2nd Place: Delta energy Club for 1 gold medal and 1 silver medal
3rd Place: Noujoum Rif Fnideq Club with 1 gold medal and 1 silver medal
Overall Club Results for Feale Athletes:
1st Place: Delta Energy Club with 2 gold medals and 1 silver
2nd Place: Dahabi Sale Club with 1 gold and 1 silver
3rd Place: Sokor Sale Club with 1 gold and 1 bronze
Congratulations to the Royal Moroccan Muaythai Federation and good luck to the U23 athletes in the upcoming Antalya Cup and 2023 events!