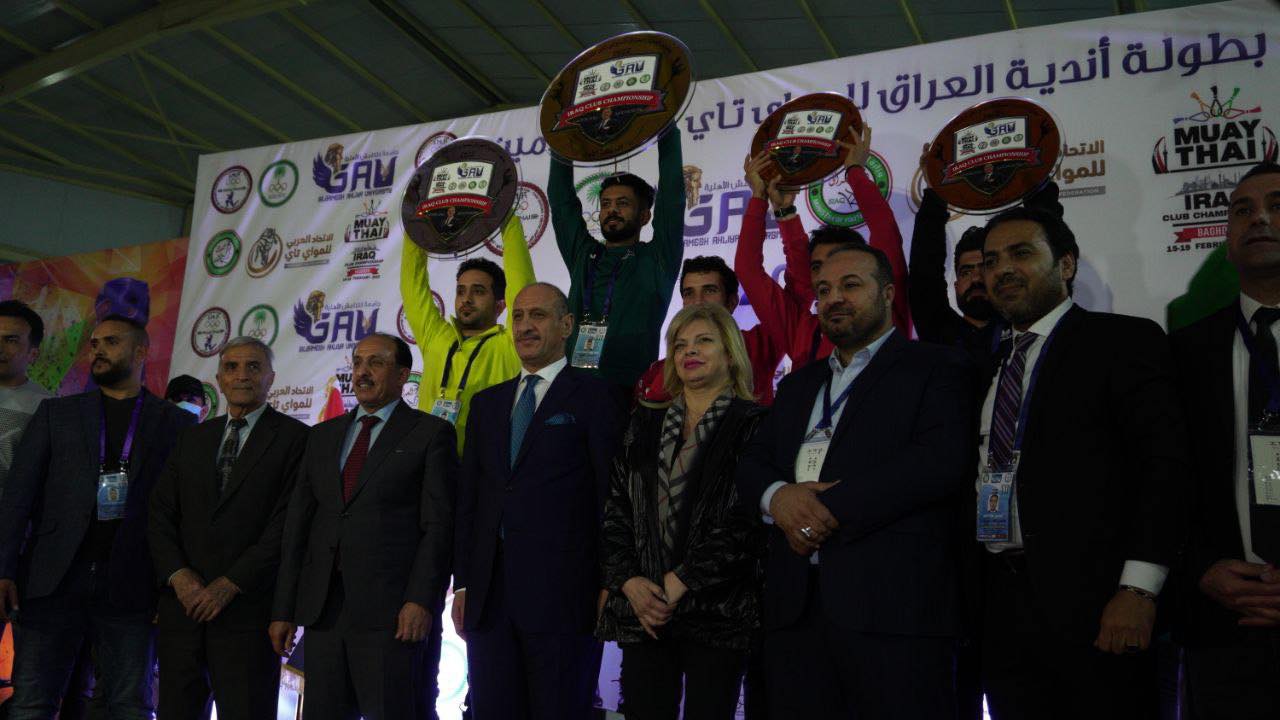 Last Saturday, February 19th, the Hall of Klakamesh Al-Aliyah University broke records as the Iraqi Muaythai Federation, fully recognized by the National Olympic Committee of Iraq and one of the leading federations of the Middle East, hosted its largest national tournament to date.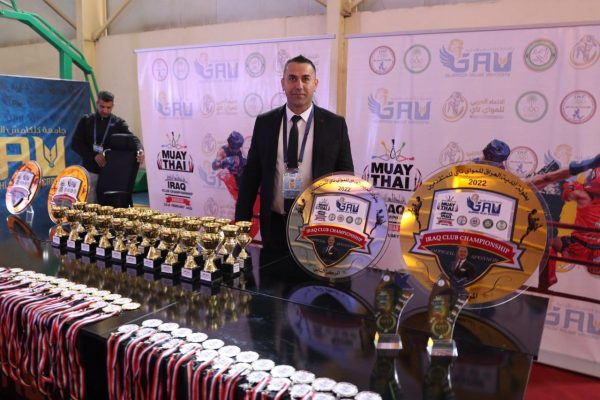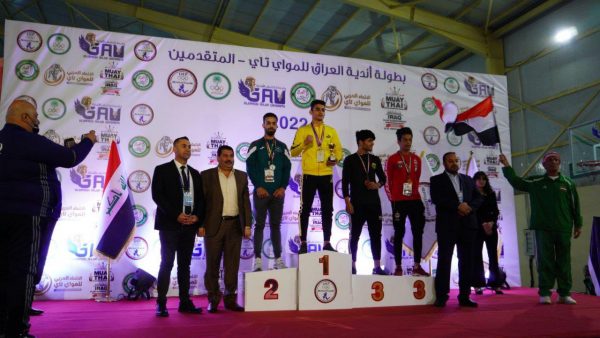 The tournament saw a whopping 275 athletes from 40 participating clubs from all provinces of Iraq and attracted the largest number of international rulers from Lebanon, Jordan and Tunisia and co-patriots, sports officials and spectators, not to mention a record number of media with over 14 satellite channels, 4 cameramen and 3 journalists covering this spectacular event.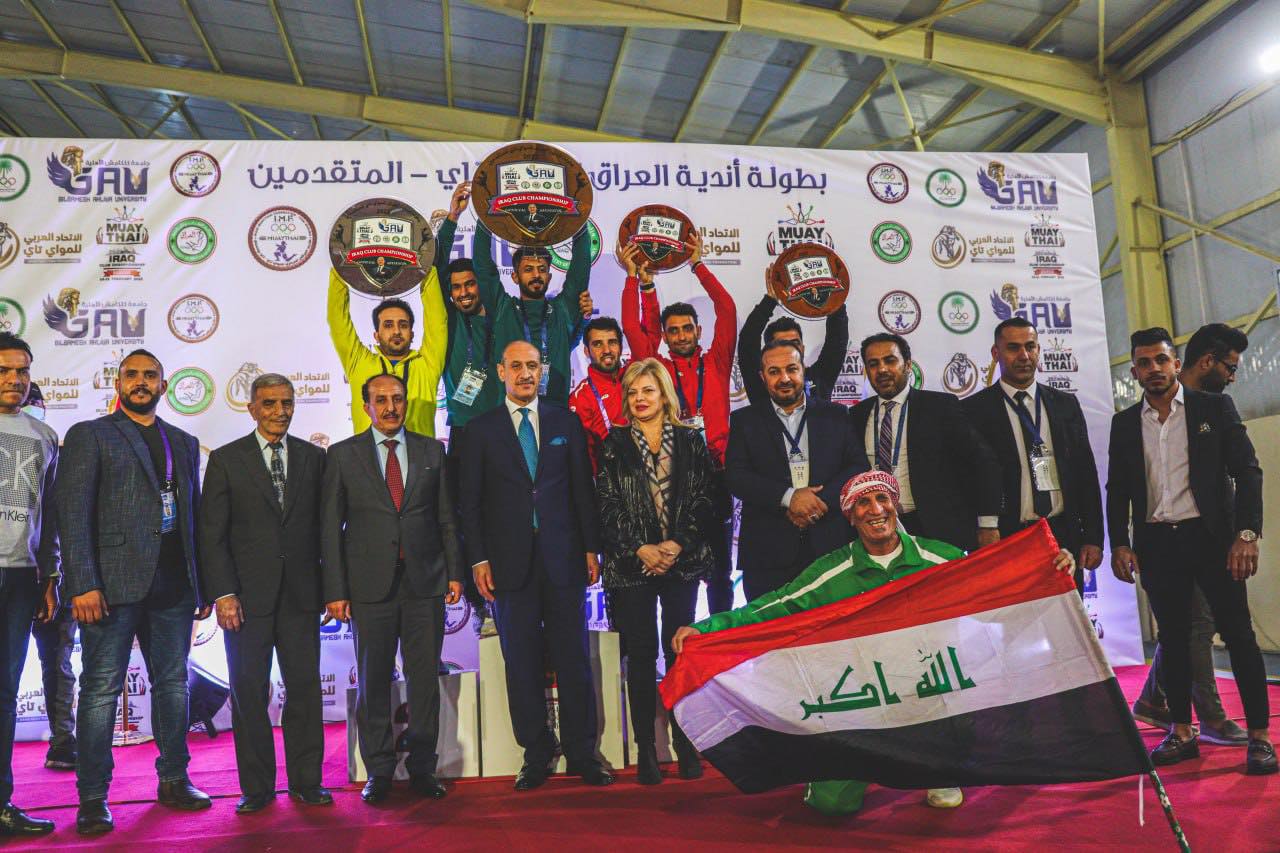 This championship was patronized by His Excellency the Minister of Youth and Sports Captain Adnan Darjal and directly supervised by the Central Iraqi Union of Muaythai presided by Master Mustafa Jabbar Alak and the deputy of Haj Ali Mohammedawi, Mr. Sami Awad, Mr. Mohamed Al-Jawad, Mr. Sirwan Minh and Mr. Ahmed Salam and Mr. Mr. Karar Haider.
The Arab Union was in full support sending 3 Arab rulers and delegates to attend the championship events representing the General Secretary, Assistant Mr. Musa Jabar.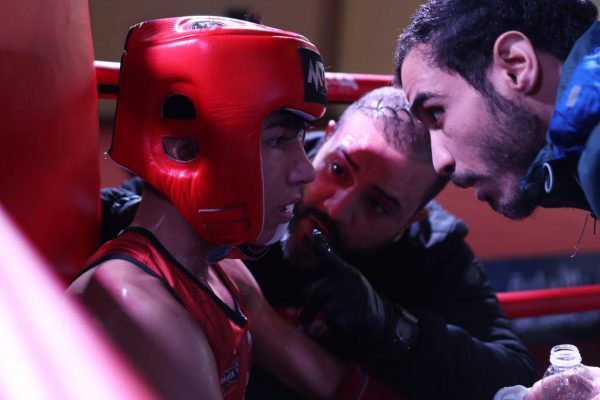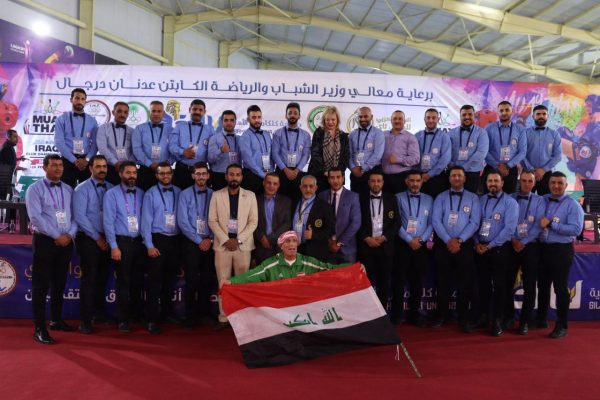 The Central Iraqi Muaythai Federation extends its congratulations to the athletes, referees and spectators participating and also conveys its thanks and appreciation to the gentlemen whose names and attributes are listed below, who attended the conclusion of the National Championship:
Adnan Darjal/ Minister of Youth and Sports
Madiha Al-Moussawi / Member of the Iraqi Parliament
Shaker Al-Jubouri/ Director General of the Ministry of Youth
Ahmed Al-Moussawi/ Director General of the Ministry of Youth
Ahmed Sabri/ the Financial Secretary of the Iraqi Olympic Committee/ the delegate of the head of the committee
Algeria Al-Sahlani/Advisor to the President of the Olympic Committee
Jamil Al-Abadi / President of the Volleyball Federation
Adel Idan / President of the Karate Federation
Mukhles Hassan / President of the Jiu-Jitsu Federation
Saad Al-Yasiri/ Chairman of the Middle Euphrates Clubs Council
Al Najda Sports Club representative
Representative of Al-Hashd Sports Club
The representative of the Zafaraniya club
With the growth and adrenaline of the Iraqi Muaythai Federation over the years and upon completion of this successful national championships, Iraq is looking to ride the momentum for opportunities to qualify their athletes for The World Games 2022 in Birmingham, Alabama.