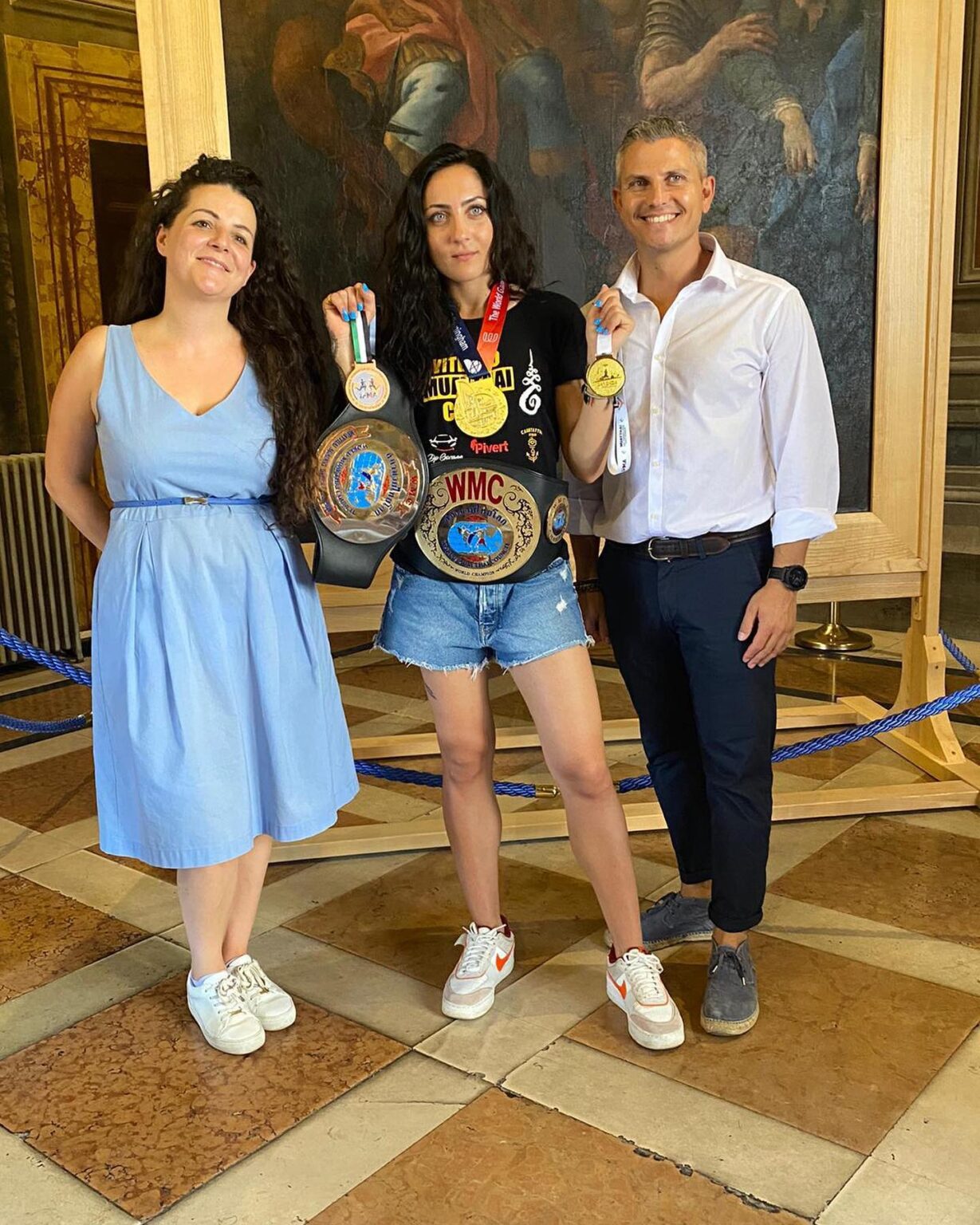 Sveva Melilo received a warm welcome upon her return from the World Games in Birmingham USA as she was hosted by the Mayor and the Municipal Councilor of Sports of her city, Viterbo. Sveva won gold in the 54kg category returning home to a warm reception from her many friends and family.
The Mayor of the city, Chiara Frontini, and the Municipal Councilor delegated to Sport and Wellness, Federico Tonnicchi greeted Sveva and her team with open arms in celebration of her victory in the Council Chamber of Palazzo dei Priori.
Muaythai is fully recognised by the National Olympic Committee of Italy and the over the last few years the federation has worked very hard to bridge from grassroots to the elite level creating opportunities for their athletes in multi-sport game events such as the World Games, World Combat Games and FISU at both round robin events and also single events. Sveva has proudly represented IFMA being with no doubt one of the most outstanding female athletes in her respective division.
Congratulations must go to Sveva and her coaches Daniele Marinetti and Stefano Di Pietro on her recent gold medals and also for becoming the WMC World champion earlier last year.