Multiple champions at The World Games, World Record breakers or holders, true heroes of their sport: the 24 candidates for The World Games Greatest Athlete of All Time vote have been published! There are candidates from all editions of The World Games' 40-year long history, and they represent 24 different sports, as nominated by their International Federations. What is common for all of them is that they are extraordinary athletes who have succeeded in an extraordinary way at one or more editions of The World Games.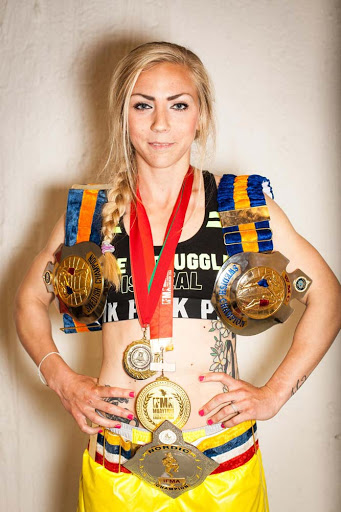 The list of candidates, and more information about each candidate, can be found here and our very own, Sofia Olofsson is one of them.
Sofia has become a true ambassador of muaythai and is one of the greatest female muaythai athletes of all time. Recipient of IWGA Athlete of the year in 2016, Gold medalist of The World Games 2017 and with countless IFMA medals, world titles and accolades to her name, it is only fitting that our amazing champion standS proud among the other 23 athletes who are in the running for this very prestigious award. 
When the voting begins on 8th January 2021, the public audience can vote daily, everyone once per 24 hours, for their favourite. Like last year, they will also need to vote for another candidate at the same time.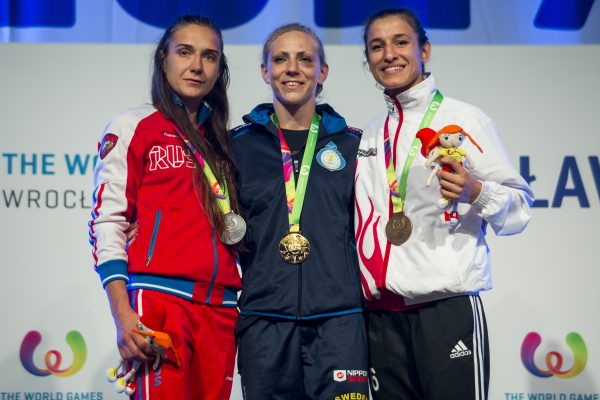 "The first candidate they choose gets two votes, and the second candidate one vote. We started with this initiative a year ago, in order to get The World Games family to know each other better; after choosing your favourite, you will choose a candidate from another sport too. This way you will get to see who else is there and with what kind of background story,"

Communication Officer Anna Jacobson explains, and continues:

"The initiative worked really well last year, and is one more way in which we want to make athletes and fans feel that we are one big family."

The voting ends on 1st February, but 20th January is an important milestone: on Wednesday 20th January 2021 at 16:00 CET, only the10 highest ranked candidates at that time will continue in the race.

They will keep the votes earned by then. At the end, the three best athletes will be awarded with a trophy and a branded gift from the official sponsor Protective Life.

"Traditionally we have had The World Games Athlete of the Year vote. I am delighted to see that the International Federations have joined The World Games Greatest Athlete of All Time campaign with at least as much enthusiasm as when voting for an athlete of that specific year," Anna Jacobson says.

Never before has there been a vote for The World Games Greatest Athlete of All Time – but amongst the candidates there are, of course, some previous Athletes of the Year including Sofia! Check out the candidates: The World Games Greatest Athlete of All Time.