IFMA believes in the important link between muaythai and education ensuring this opportunity is given to everyone regardless of race, nationality and social standards.
The IFMA education program is an important part of the IFMA development and the cultural link between the Motherland and IFMA. The cultural link sets Muaythai apart from many sports with the inclusion of the mongkon and prajit, wai kru and pi muay and how respect is very intertwined in the sport.
The IFMA One Standard Muaythai training is a structured coaching program involving IFMA history, sport structure, sport physiology and psychology, nutrition, ethics, injury prevention, safeguarding and anti-doping education.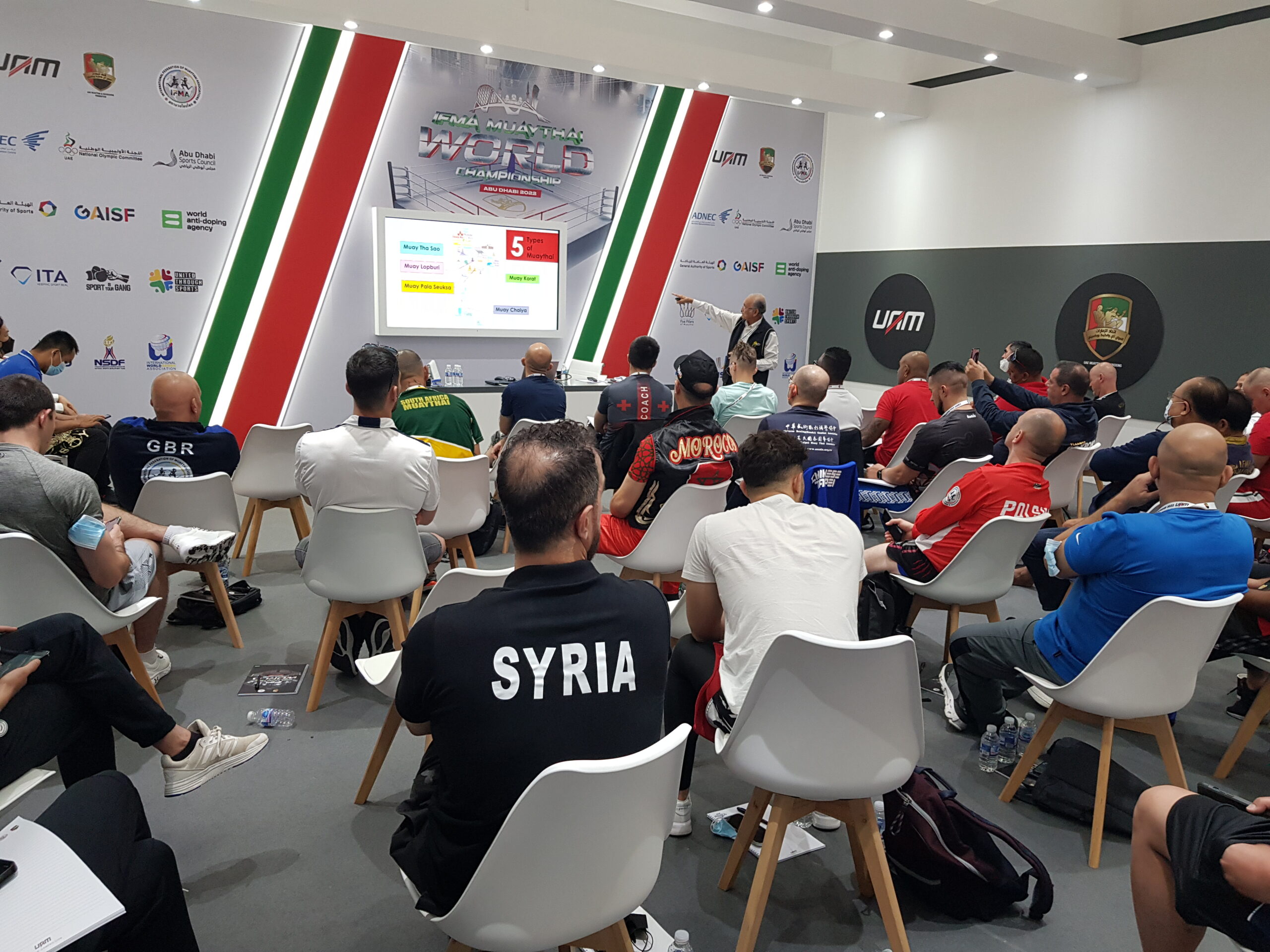 The 6-day course held in the ADNEC, was opened by the Chair of the IFMA OSM Education Curriculum, Dr. Sakchye Tapsuwan, who provided a detailed presentation on the history of Thailand and muaythai from the ancient Siam to the modern times. It was followed by the first technical workshop with the Chair of the IFMA Cultural Commission, Ajahn Chao.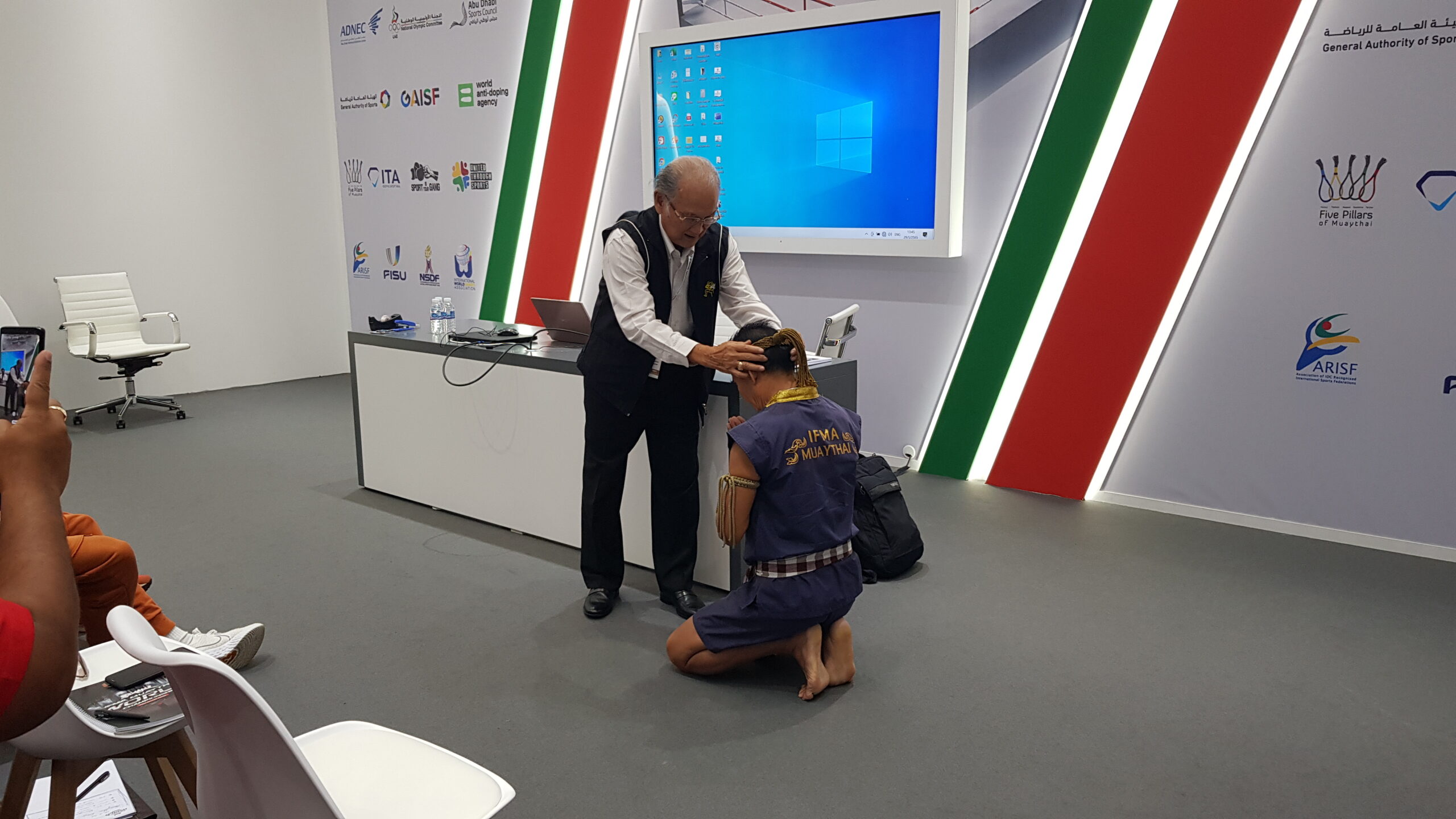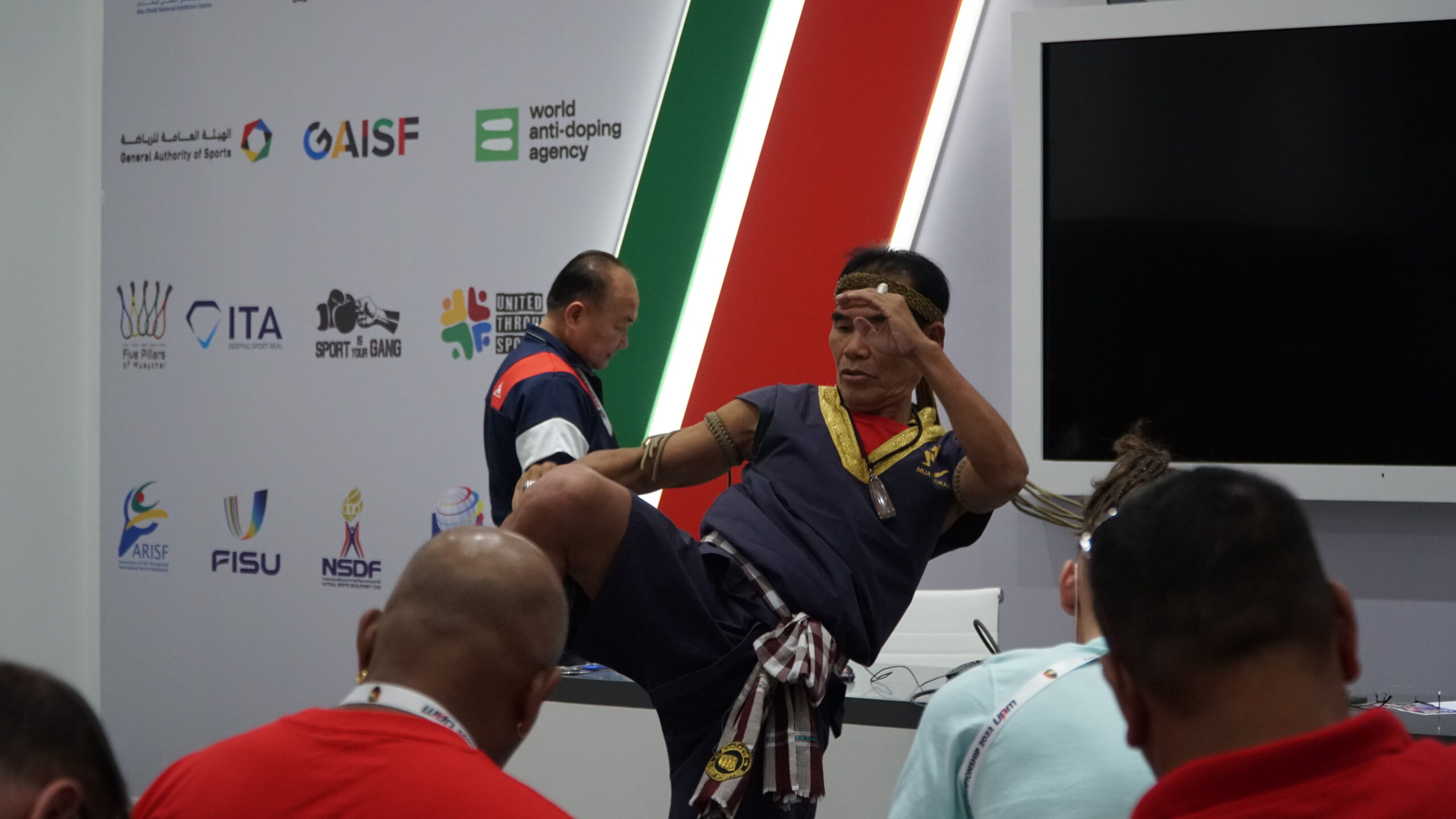 IFMA is proud of the educational platform to ensure the same rules, regulations and education is provided through 148 countries.