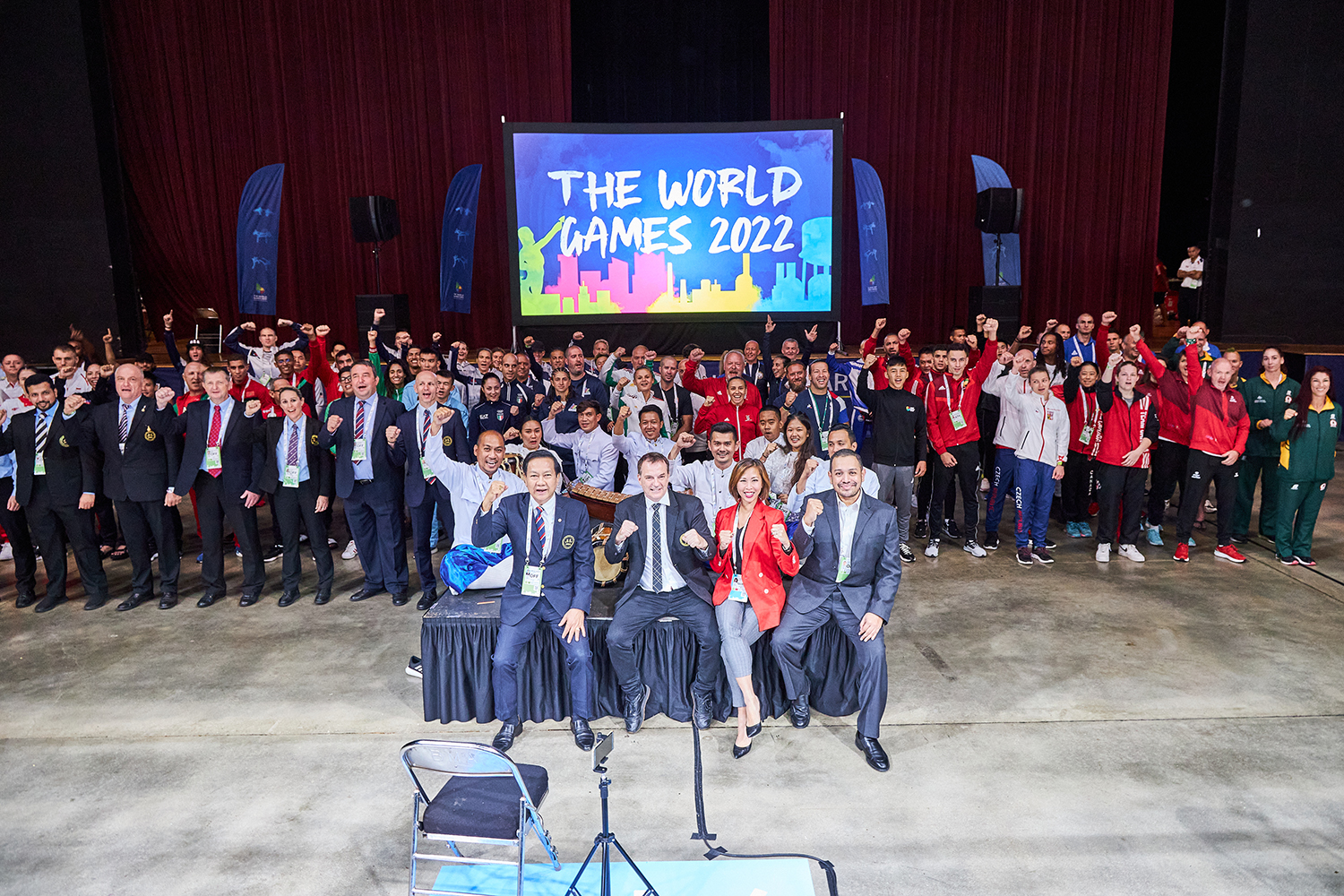 It was a proud moment for the IFMA Athletes of the world marching into Boutwell Auditorium for the Opening Ceremony for Muaythai at The World Games 2022.
Over 3 years, the athletes have been working hard to qualify in IFMA world and continental championships, multi-sport games and top ranked Muaythai events to book their tickets and their spots to The World Games 2022.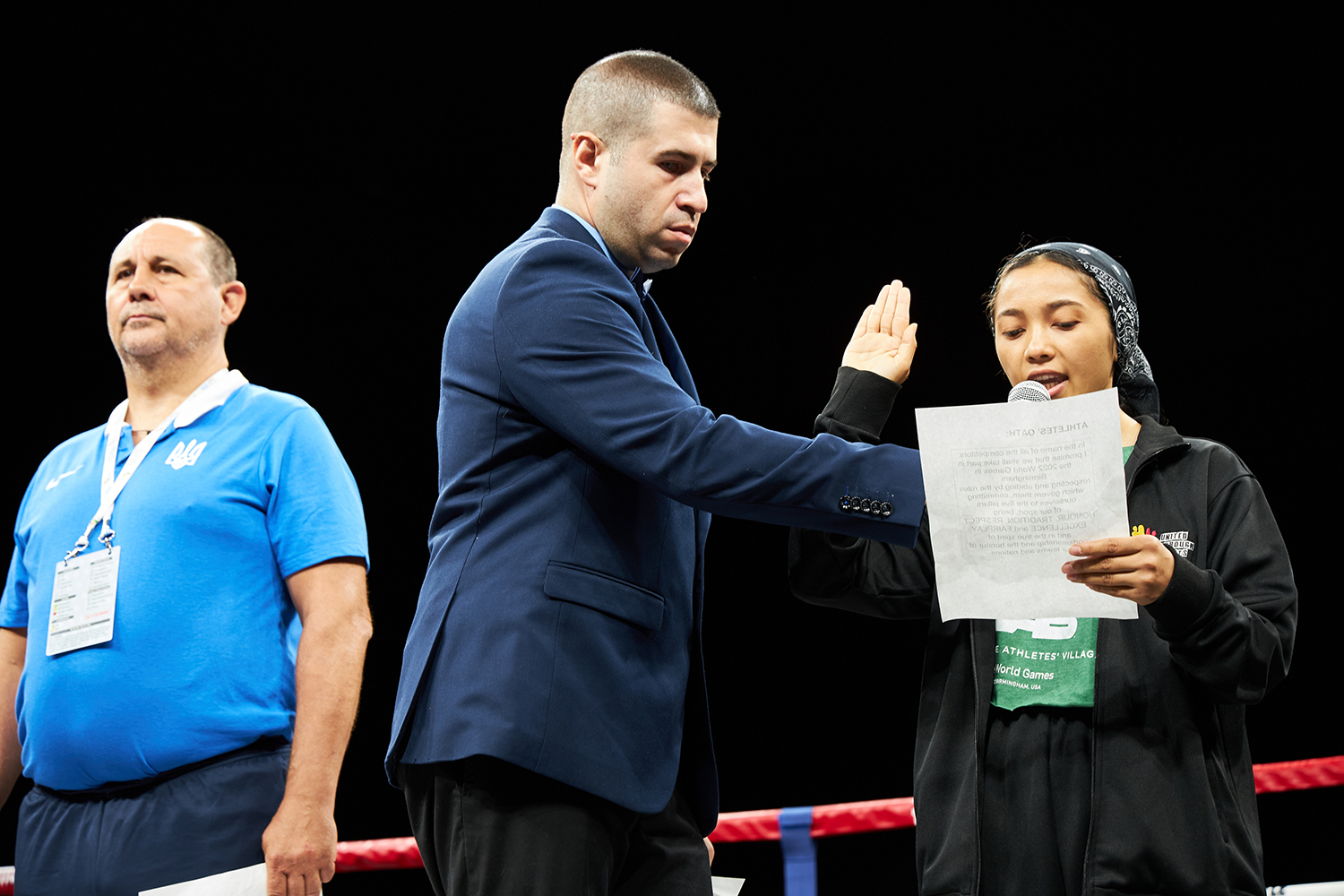 The Opening Oaths for the Athlete's were presented by Kawsar Sherzad representing Equipe Muaythai des Réfugiés (EMR).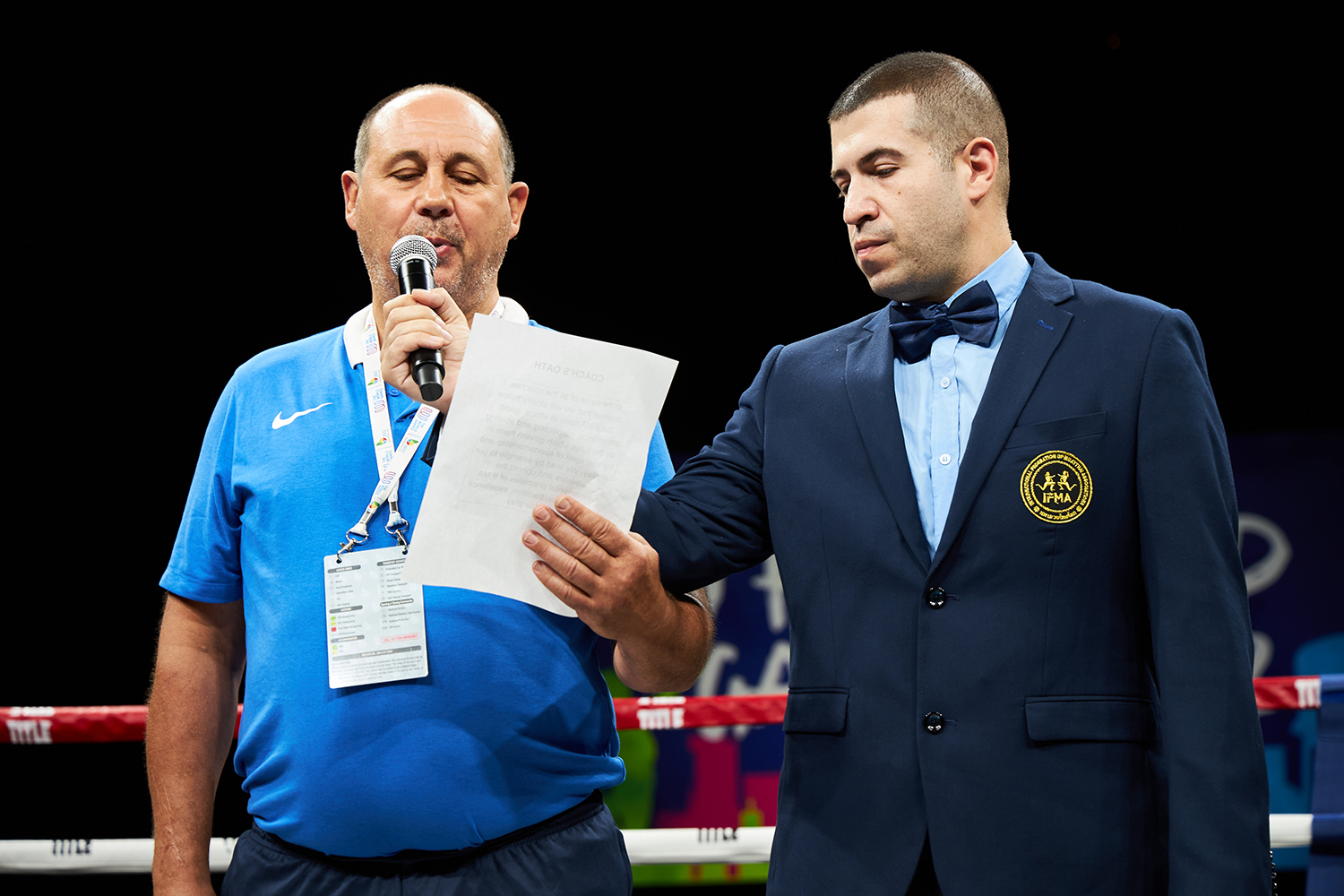 The Coach's oath was presented by Pavel Yevtushenko from Ukraine.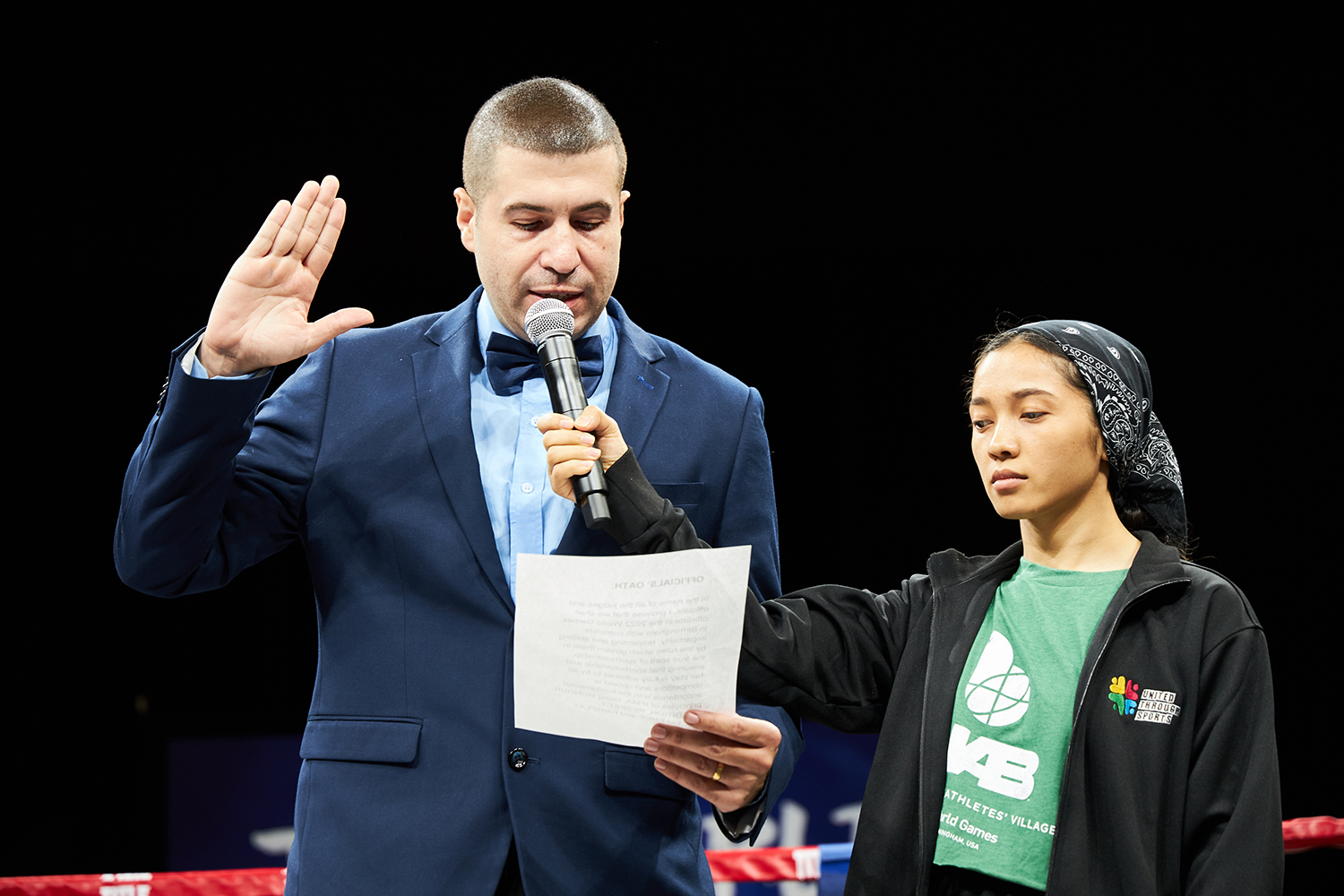 Finally, the Official's oath was done by Joshua Ferraro from the United States.
The Vice President of GAISF and President of United Through Sports, Stephan Fox, was given the honor to deliver the opening speech welcoming the Nak Muay from around the world to the beautiful city of Birmingham, USA, thanking IWGA, the organizing committee and the amazing volunteers which make this event so special. He continued, emphasizing the importance of sport in building bridges and the importance of inclusion, diversity and equality. He thanked the athletes for displaying the Olympic Spirit of friendship, solidarity and fair play.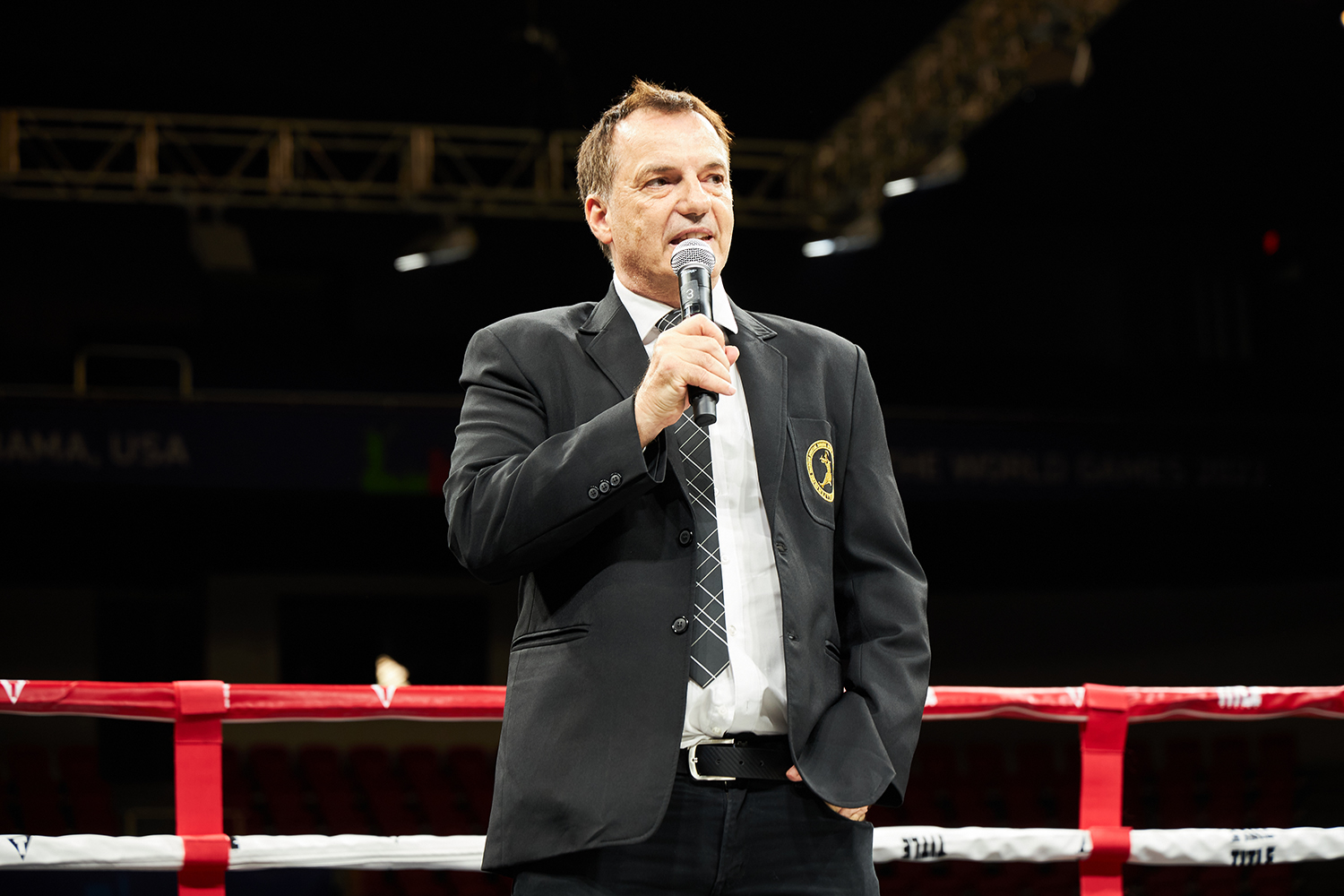 He declared The World Games open and two rings are set free for the best of the best Nak Muay to compete.