The Serbian Thaiboxing Federation "Muaythai" recently organised a three-day seminar in Novi Sad delivered by the legendary Nathan "Carnage" Corbett,  multiple world champion from Australia. The seminar attracted the participation of  over 70 participants from numerous clubs from various regions of Serbia.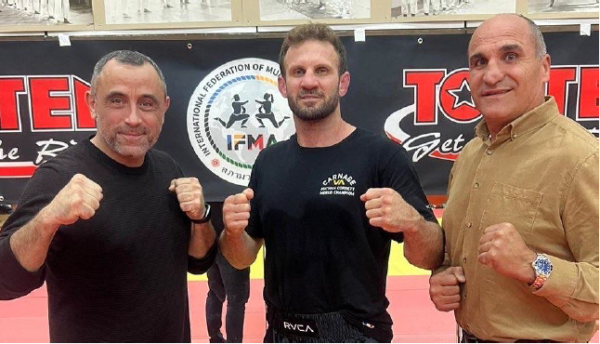 The seminar was opened by  IFMA Vice President Mr. Rafal Szlachta. He expressed satisfaction that the Serbian muaythai association is organizing this type of seminar and announced IFMA's full support towards further joint cooperation and development of muaythai in Serbia.
Nathan Corbett kicked off the seminar with a special address to the participants, and with his motivational speech, he presented and explained his vision of Muaythai, and then moved on to demonstrating the basic and more advanced techniques of blocks, clinch and elbows.
The 3-day seminar covered techniques and sparring sessions for all participating nak muay from both youth and senior divisions.
A huge congratulations for the successful organisation of the seminar by the Božidar Đermanović, President of the Serbian Thaiboxing Association "Muaythai", and the hosts of the seminar Slaviša Janjoš Secretary General of the Serbian Thaiboxing Federation and Head Coach Miša Bačulo.