We have all witnessed a truly unprecedented event which delivered nothing less than real competition held in the virtual arenas.
Having held the Virtual World Championships IFMA was truly on a roll in the build up of the UTS event and youth from 10 to 18 years were ready to compete against any of the 80+ international federation in Max Fit and Aero Fit competitions. 
In Aero Fit Under 10 years, our Muaythai Ukrainian duo is facing a rival which is in its element for the choreographic tournament, Cheer. It will be a truly exciting final as team Ukraine has come a long way to make it to this bout. 
In Max Fit Under 10 Female, IFMA is set to compete in the final against FIBA Basketball. This was a long elimination for both athletes. Muaythai competed against Modern Pentathlon in the semifinal and Powerlifting in the quarterfinal.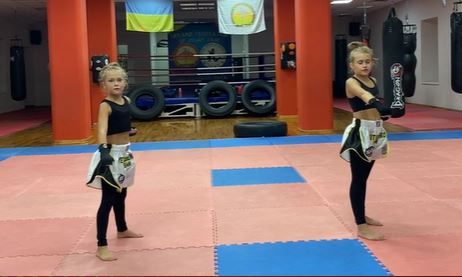 The final video contest against Basketball will be a spectacle to watch,The Ambassador of Muaythai to the UTS Sport Festival Murthasa Bassam from Sri Lanka is facing his opponent representing FIFA. Murthasa has truly become a pride for IFMA showing champion's behaviour before he won medals in the Muaythai events. In the Under 12 Division IFMA will clash with Powerlifting. Vanessa Neubauer represents the Austrian Muaythai and will represent not only her country but the entire sport of Muaythai.
Siavala Ioanna Maria will challenge Boxing for the gold medal of the Virtual Festival which turned into a real international and inter-federation competition. The entire Greek community is looking forward to this bout to determine the winner among the two combat sports.
IFMA is truly proud to have so many representatives in the final stage of the event which is patronised by the major Olympic organisations: Special Olympics, Paralympic Committee, and the International Olympic Committee.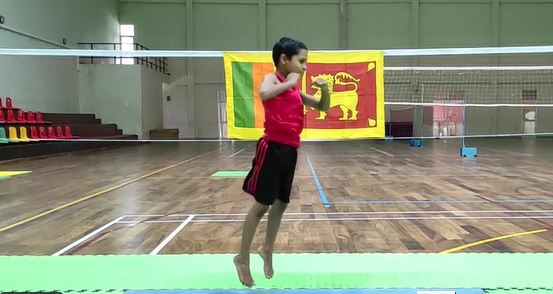 For all the followers see the competition schedule at the event website and support Muaythai.
Over 80 federations participated in this event which was about inclusion, equality, non-discrimination and peace promotion. IFMA congratulates all participants and is proud to meet some in the finals, in hopes that long lasting friendships will be formed. In the under 10 final in aerofit we will see 2 of the ambassadors meeting each other. From the Philippines representing football who made us all smile with his wonderful "Mabuhay!" against our own Basam from Sri Lanka who dreams of becoming an astronaut.
Thank you to the United Through Sports for this amazing event!!