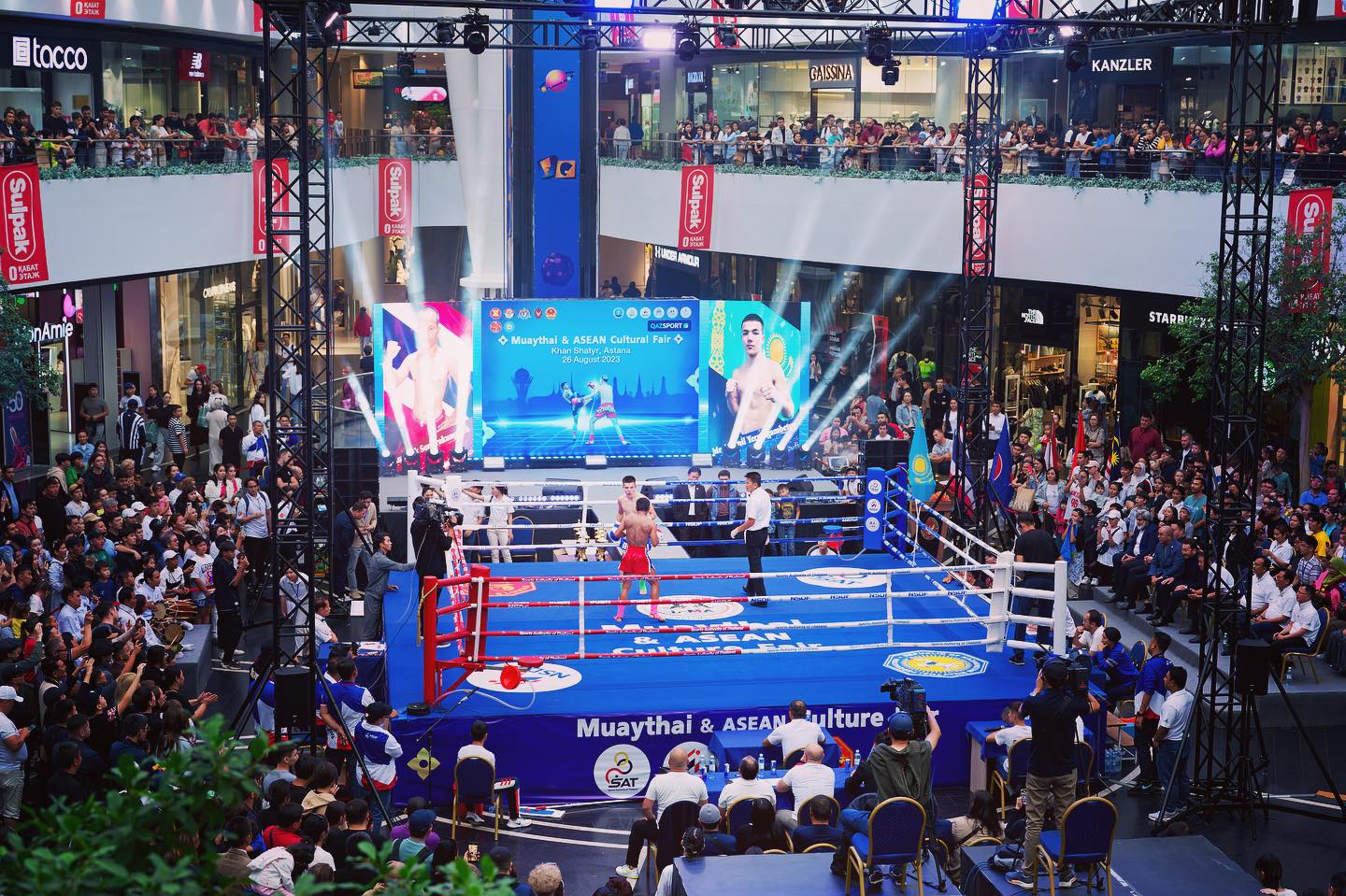 The capital city of Astana, Kazakhstan was the host of the 2023 Asian Cultural Festival in which muaythai was center stage.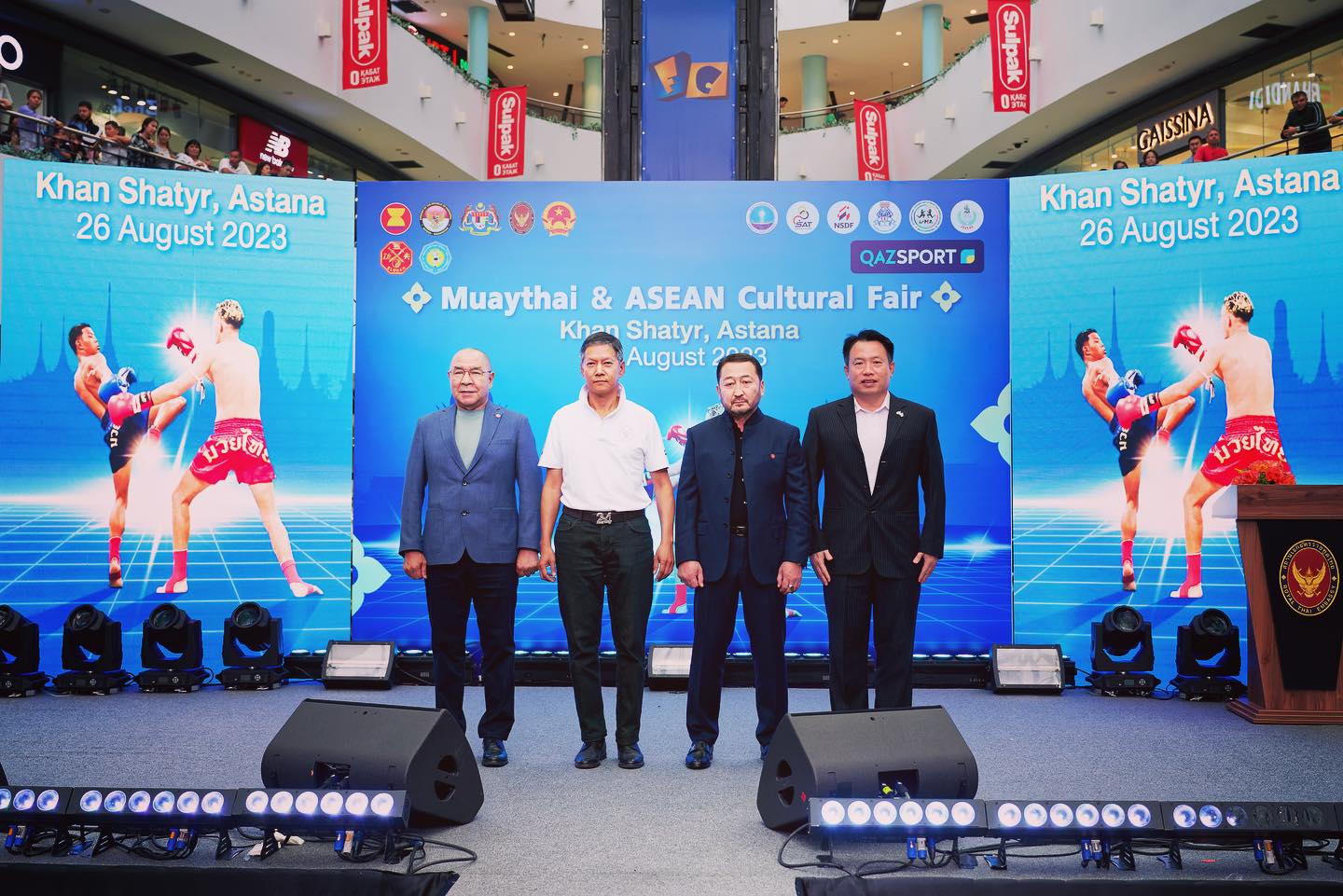 The event was in full cooperation with the Royal Thai Government, embassy, Sports Ministry, Sport Authority, NSDF, the Sport and Cultural Ministry of Kazakhstan, National Olympic Committee of Kazakhstan, the National Federation of muaythai and IFMA.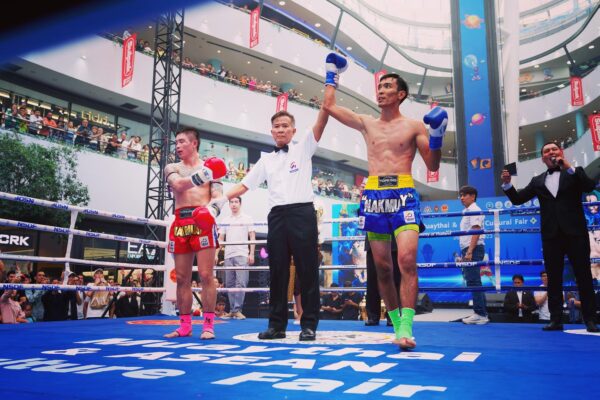 The Mayor of Astana welcomed all the delegates to the capital city. The National Olympic Committee of Kazakhstan once again praised IFMA as an IOC recognized organization. There was a full day of cultural displays and in the end, it came down to 6 bouts with Kazakhstan vs Thailand for the Ambassador Cup in which Kazakhstan, an IFMA founding member, once again showcased why they are one of the leading muaythai countries in the world winning 4 out of 6 bouts.
54 kg: Silathong Sit Eak Ubo (THA) lost to Shamil Yermagambetov (KAZ)

60 kg: Siam Pethnapachai (THA) won Yernat Smagulov (KAZ)
63.5 kg: Jomphon Krudamgym (THA) lost to Abil Galiyev (KAZ) via 3rd round KO
67 kg: Sriharach Singmanassakgym (THA) lost to Vadim Karabeynikov (KAZ)
71 kg: Silatong Numpornthep (THA) won Ruslan Zayakin (KAZ)
81 kg: Bellboy Elitefightclub (THA) lost to Aleksandr Tsarikov (KAZ) via 2nd round TKO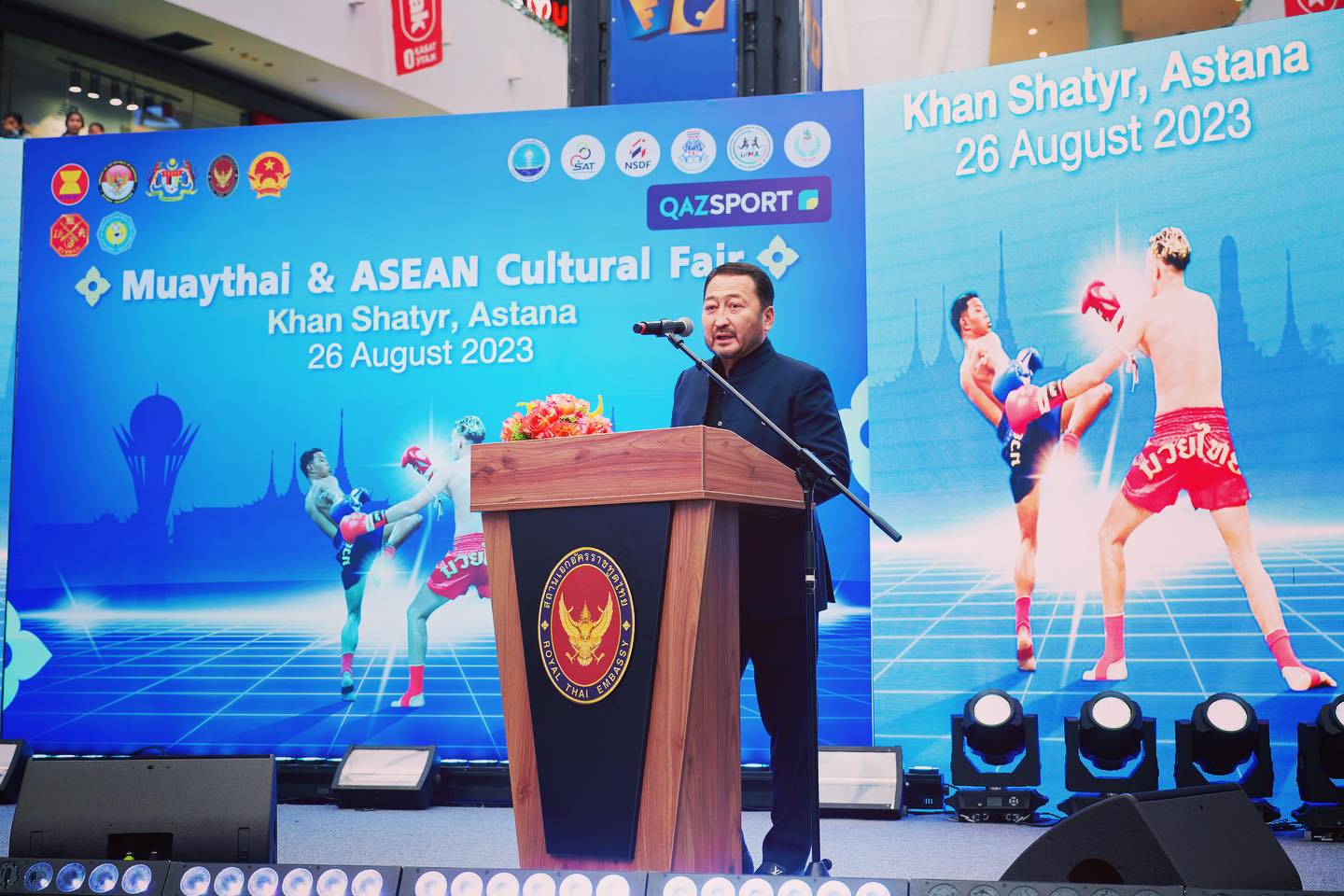 The event was telecasted live. President Fahad Amankulov praised the continuous cooperation between the Kingdom and Kazakhstan. His pride is being one of the founding members of IFMA and Kazakhstan is now looking forward to the next 2 upcoming major events; the IFMA Youth World Championships 2023 in Antalya, Turkey and the 2023 World Combat Games in Riyadh, Saudi Arabia.