An important meeting took place between H.E. Ambassador of Thailand to the Russian Federation and government officials of Russia. H.E. Ambassador of Thailand to the Russian Federation, H.E. Sasiwat Wongsinsawat congratulated Dmitry Putilin, President of the Russian Muaythai Federation on his re-election and also congratulated the European Muaythai Federation on the inclusion of muaythai in the European Games which have been well noted and appreciated by the Kingdom of Thailand and its Prime Minister Prayut Chan-ocha.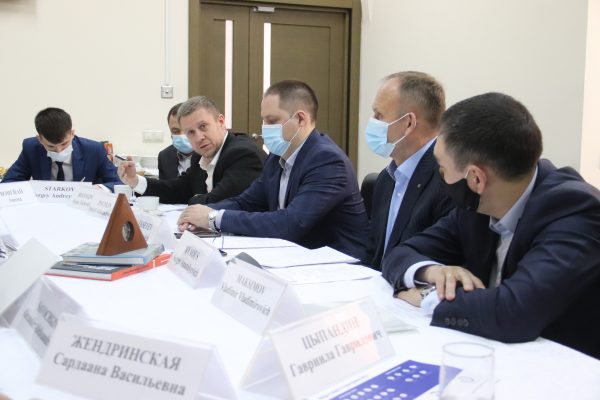 The Ambassador congratulated Russia on Russia's success in muaythai as one of the leading countries in the world and assured the support of Thailand for the continued growth of muaythai as a sport and cultural art form.
The Russian government and muaythai President Mr. Putilin thanked the Ambassador for the opportunity for the important meeting at which they reiterated Russia's strict observance of the Olympic Charter and Movement. They stressed the important fact that the government maintains the sole recognition of the Russian Muaythai Federation, as the official member of the IFMA; and that in Russia no other muaythai federation would be eligible to receive official support in any shape or form. RMTF President Mr. Putilin conveyed at the meeting that the Russian Muaythai Federation would work closely with and under IFMA, the Russian Sport Ministry, the National Olympic Committee, certainly the Kingdom of Thailand and especially the Royal Thai Embassy in Russia for the benefit of the next generation and for muaythai in Russia to thrive.