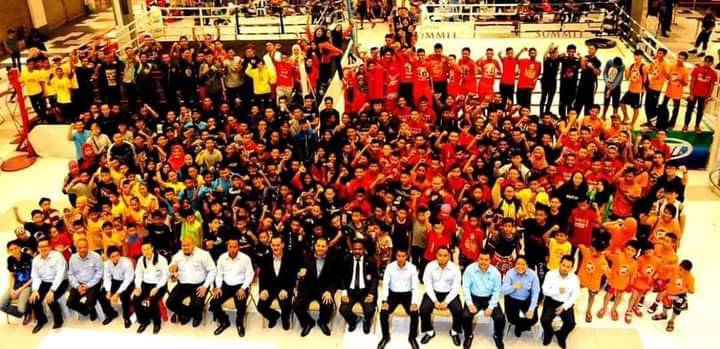 Malaysia Muaythai is looking forward to a big 2022 with many events around the globe and at home.
The President of Malaysian Muaythai Dato Shahnaz Azmi held a recent press conference announcing Team Malaysia for all upcoming events.
Mr. Azmi, who is also the chair of IFMA South East Asia, the IFMA Vice President of Asia and IFMA EB member stated, "The youth development has been key for Malaysia over the last years and has shown fruit at the last two SEA Games. Team Malaysia is ready for the upcoming SEA Games in Vietnam next month. Team Malaysia is in full preparation for the Senior World Championships in Abu Dhabi and The World Games in Birmingham, USA. It's all about opportunity for the athletes to compete around the world in events under the Olympic banner, and for the Malaysian athletes to wear proudly, their national track suits."
The Flag Handover Ceremony for the Malaysian Contingent to the 31st SEA Games Vietnam 2021 was successfully held on Wednesday, 27th April 2022, at the National Sports Council, Bukit Jalil, Kuala Lumpur with the President of the National Olympic Committee and Minister of Sports.
Malaysia is ready for a big 2022 around the world.