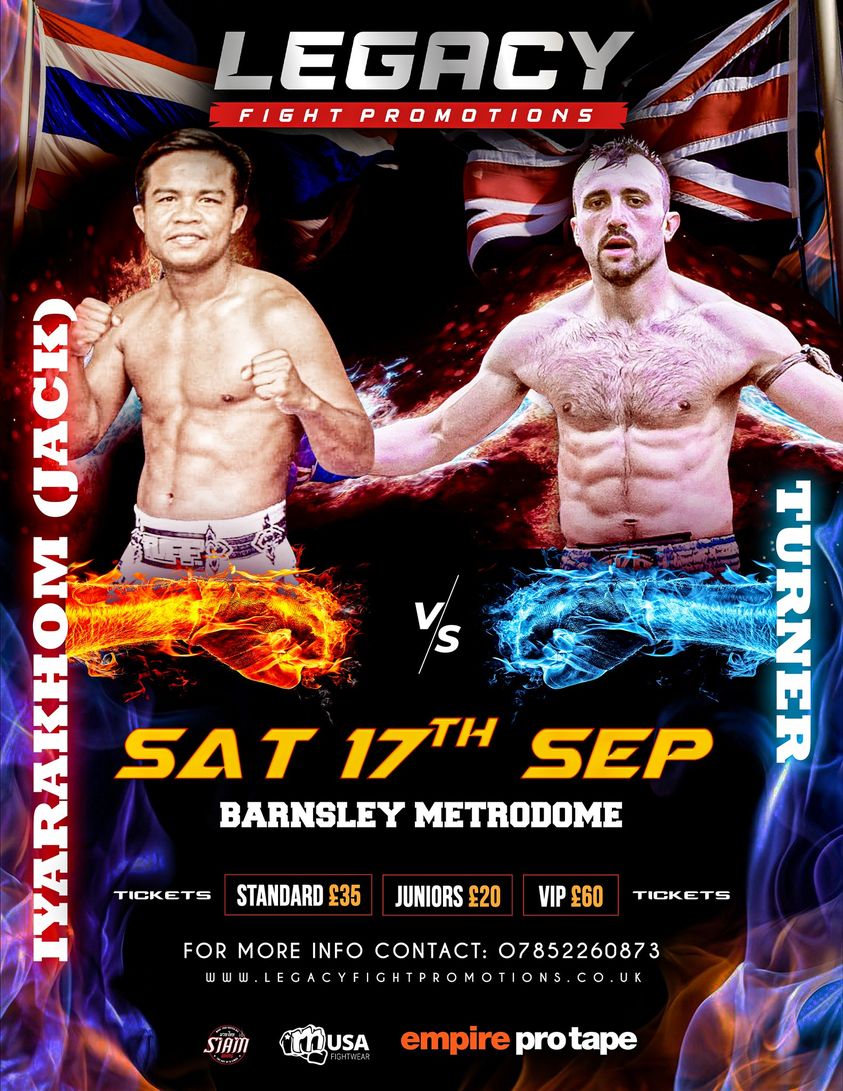 The Barnsley Metrodome will be the venue for another outstanding Legacy Promotions in cooperation with IFMA, WMC, and UKMF, presenting a Thailand vs England Showdown.
The main fight will be England's respected Sam Turner who is trained by one of England's all-time greats and former WMC champion Lee Chesters versus the South Thailand Champion and IFMA gold medalist, Jack Iyarakhom.
Sam Turner stated that this will be his hardest competition so far competing against not only a Thai champion but an IFMA gold medalist who is known for his spectacular all-or-nothing fighting style.
Jack stated that he is proud as an IFMA world champion to represent the Kingdom of Thailand but nevertheless, muaythai has reached true universality and he knows that he is not only competing against a very skillful opponent but also a very patriotic home crowd.
The event also has a solid undercard so expect fireworks!