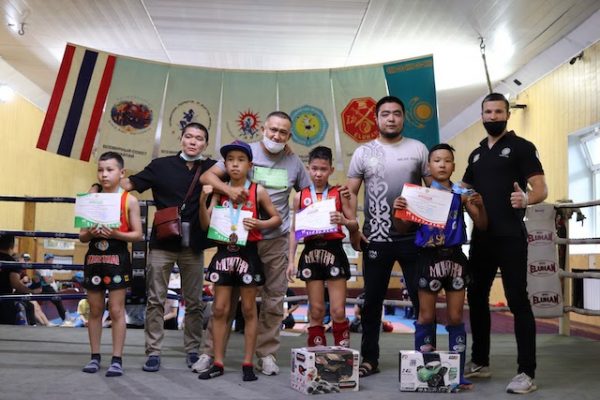 The Kazakhstan Muaythai Federation in cooperation with the National Olympic Committee and the Sports Ministry restarted the youth muaythai activities.
The event was held under strictest health regulations with no spectators to fully ensure the safety of the participating youth. Over 400 youth male and female from the age of 8 to 14 participated in this important event to ensure that Kazakhstan can start to build a national youth team for post pandemic events.
H.E. Mr. Karim Massimov, the former Prime Minister of Kazakhstan who is also the President of the Federation of Asian Muaythai Associations (FAMA) stated that the priority of Kazakhstan Muaythai and all sports is to ensure to keep the youth physically and mentally active. This is why the national federation has worked closely with the NOC and government and certainly IFMA to participate in the online activities. It was a fantastic success; over 400 youth participated in the competition, waikru and mai muay activities to promote muaythai as a cultural art form as well as a combat sport.
Mr. Farhat Amankulov the Secretary General of Kazakhstan Muaythai and the National Martial Arts Association stated that Kazakhstan sees their strength in the youth development programme and are proud of their youth and this weekend they have showcased again their unique talent. A big congratulations to the gold medal winners and the national team.