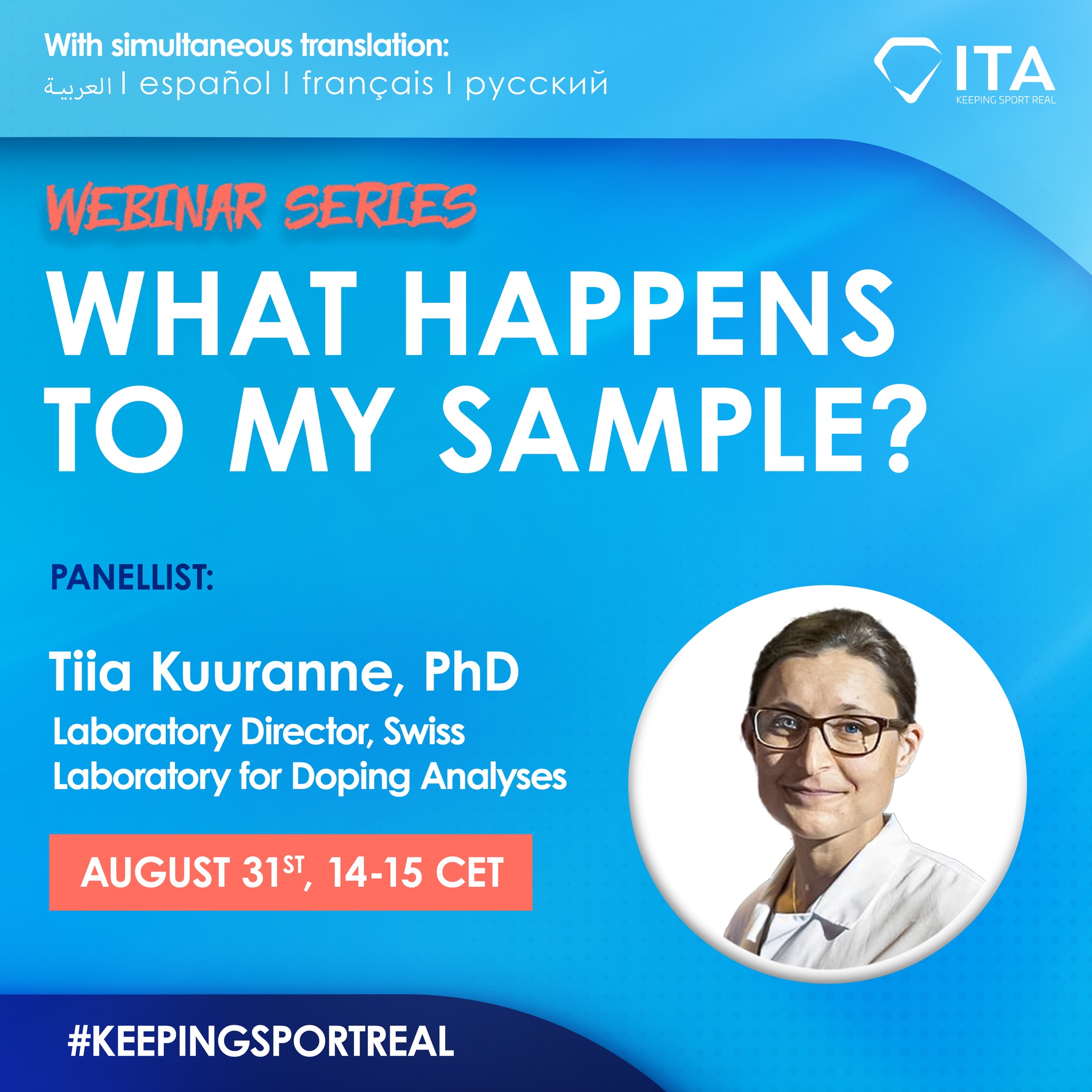 Don't forget to join ITA's August Monthly webinar dedicated to "What Happens to my Sample," on August 31st at 14-15 CET.
Do you like interesting journeys? Then ITA's next webinar is for you! ITA follows the path of an athlete's doping control sample once it leaves the Doping Control Station. Experts will explain how the sample is transported to the laboratory, what will happen once it arrives there and how it will be tested.

Join the ITA with this month's guest experts Tiia Kuuranne PhD, the Laboratory Director of the Swiss Laboratory for Doping Analyses and Neil Robinson PhD, the ITA's Head of Science & Medical, explore this topic.
The experts will deliver an interactive presentation and leave time at the end of the webinar to take audience questions.
As always, ITA is pleased to deliver these webinars in English with simultaneous translation to four additional languages – Arabic (العربي), Spanish (español), French (français) and Russian (русский).


 Registrations are free and open for you now: https://bit.ly/3P9pFD6