Athletes' safety and wellbeing are not only a responsibility, but a priority for IFMA. As an IOC and GAISF recognised organisation IFMA continues to work towards ensuring its safeguarding measures are in line with the Olympic charter. IFMA's policies and procedures is aimed at cultivating a culture of safe sport and the protection of all IFMA athletes also of any kind of harassment and abuse from the grassroot to elite level.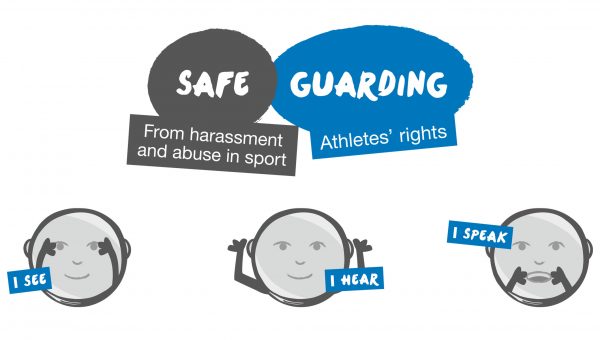 IFMA will take part in the 2 important safeguarding workshops which are scheduled to take place today and 28 April 2021. The two workshops, co-organised between the IOC and GAISF, are an opportunity for the International Federations within the Olympic Movement to discuss and learn ways to take meaningful action to create safe sporting environments through organisational risk assessments, mitigation strategies, education and building awareness.
Three representatives from the IFMA will be taking part in today's IOC-GAISF Workshop on Athletes' Safeguarding.
The IFMA representatives include Oscar Perez, the IFMA Youth Commission Secretary and Safeguarding Officer, Pearl Managuelod, IFMA Executive Commission Member and Zbuldyz Baimagambet, IFMA's Lausanne Branch manager. Certainly, we are proud that IFMA Secretary General Stephan Fox will also attend the sessions in his multi-tiered roles as AIMS President and GAISF Vice President.
Research demonstrates that harassment and abuse can and does occur in sport, just as it occurs outside of sport.
There are many resources made available by the IOC in terms of education on Safeguarding Athletes from Harassment and Abuse, and all IFMA stakeholders, from the federation administrators, coaches as well as the athletes themselves are highly encouraged to access and benefit from this.
The IOC Online Course on Safeguarding athletes can be found here: 
From this course, participants can learn through personal insights and first-hand experiences, how to empower solutions that can help keep sport safe for all. The course teaches what the signs of harassment and abuse are, why it happens and how can each one of us can play a role in safeguarding athletes. IFMA will continue to engage all stakeholders to play a role in safeguarding athletes.