426 athletes from 91 countries came together for the IFMA Fair Play Anti-doping Conference held during its recent Youth and Senior World Championships in Bangkok, Thailand last month. As part of IFMA's efforts in Anti-doping education for athletes and athlete support personnel, simultaneous translation was offered in Arabic, Russian, Spanish and Thai. 
This important event of IFMA is dedicated to athletes and athletes' representatives from around the world to continue IFMA's strong stance and involvement towards clean sport. 
A special video message was played by the WADA President Witold Banka outlining again WADA's commitment to put the athletes at the center to protect clean sport.
IFMA once again received high praises on its anti-doping outreach initiatives and IFMA's principle that the IFMA athletes and the vast majority of its stakeholders promote clean sport. 
With respect to IFMA's  partnership with the International Testing Agency (ITA) in efforts in protecting sports and athletes, a special video message from ITA Director Benjamin Cohen was also presented. 
The IFMA Chair of the Athletes' Commission Janice Lyn addressed the athletes about the IFMA foundation of Fair Play and competing clean is a key principle. 
The Chair of the IFMA Medical Commission, Dr Erdogan Aydin outlined the health risks of the athletes and doping. 
IFMA Director General, Charissa Tynan spoke about IFMA zero tolerance policy and IFMA task force to combat any kinds of cheating and sanctioning anyone and everyone responsible for using or providing illegal substances.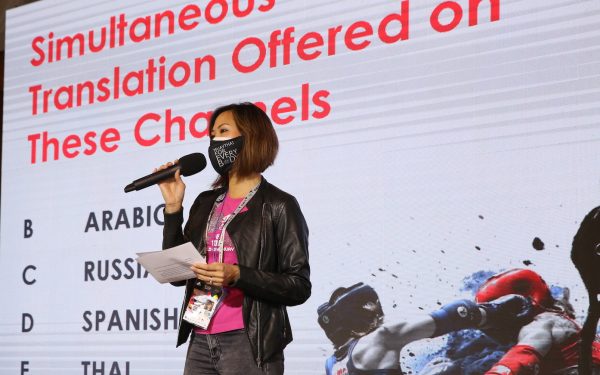 The IFMA General Secretary made a detailed presentation on what clean sport means to IFMA and how the IFMA Family must stand in solidarity in doping prevention and how IFMA must continue to build a clean sport – muaythai Family.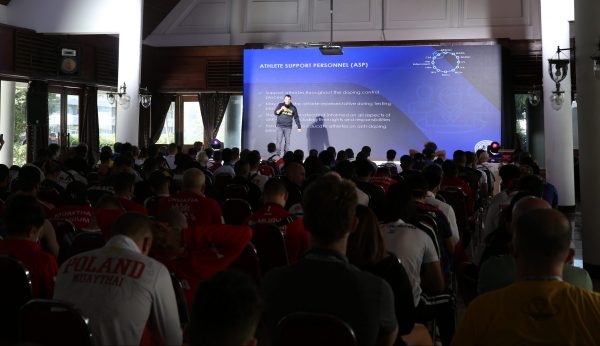 IFMA will continue to see education as one of the core components of its anti-doping work and this is why each athlete and coach participating at the IFMA events are strictly required to complete the anti-doping education and learning platform ADEL in order to receive accreditation to the event.
The next conference for athletes will be held in Abu Dhabi in mid-2022.