An important meeting took place between the leadership of the International Federation of Muaythai Associations (IFMA) represented by its President Dr. Sakchye Tapsuwan and Secretary General Mr. Stephan Fox, the Amateur Muaythai Association of Thailand represented by Mr. Kajorn Prowsri and Brite Panther Co., Ltd., represented by President Mr. Vit Suthithavil.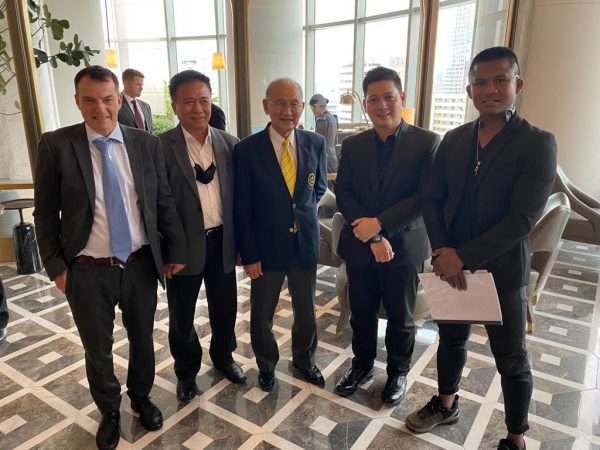 IFMA renewed its MoU with Brite Panther for a partnership to support IFMA towards highest recognition with the delivery of both international and national events as well as collaboration on social projects. The MoU was renewed for an additional four years and witnessed by Mr. Soopakij Chearavanont, Chairman at Charoen Pokphand Foods Public Co. Ltd..
Following the signing, a luncheon was hosted with the attendance of Muaythai celebrities including Thai super star and multiple WMC champion Bua Kaw.
IFMA president Dr. Sakchye stated, "Today was an important day for IFMA as we have renewed this valuable collaboration with Brite Panther to continue supporting IFMA with marketing, sponsorship and youth development." 
Mr. Vit Suthithavil stated, "Brite Panther is proud to be part of the muaythai and IFMA journey which has taken Muaythai to every part of the globe. It is important that Thailand, especially Thai companies support Muaythai which is already included in many multi-sport games, from the world games, world combat games, Asian indoor and martial arts games and soon also in the European games. The protection and the promotion of the cultural aspects of Muaythai and the wellbeing and safety of the youth is an integral core value of our partnership."