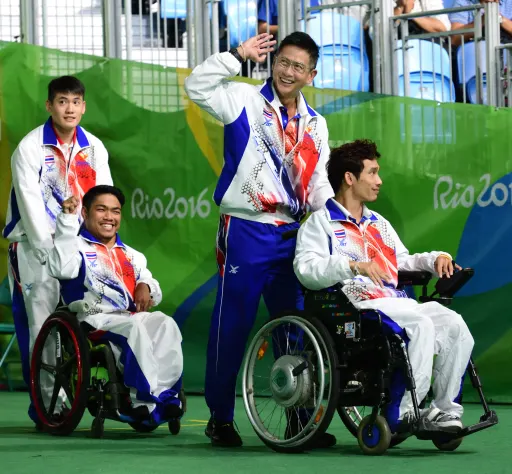 IFMA would like to extend sincere condolences to the family and loved ones of Mr. Chutinant Bhirombhakdi, President of the Paralympic Committee of Thailand.
Mr. Chutinant Bhirombhakdi supported and believed in placing youth at the centre, giving them opportunities through sport.
The Paralympic Committee of Thailand and the visionary president Mr. Chitunant participated in the 2018 Sportaccord convention and the UTS Bangkok Youth Festival in which over 100 organisations and federations including IFMA participated with youth of all abilities.
In 2019 Mr. Chitunant was part of the UTS Bangkok Urban Youth Festival where he once again was there to support all youth towards a more inclusive society.
In 2020 at the World Virtual Youth Festival after being part for 5 days, he was one of the closing speakers, driven by his belief, standing for and with the youth on their change making journey.
UTS president and IFMA Secretary General Stephan Fox stated, we lost a true leader who believed strongly that sport has the power to change lives. He stood for non-discrimination, equality, the Paralympic movement and a true martial arts brother.
Our thoughts and prayers go out to his family and loved ones in these difficult times.