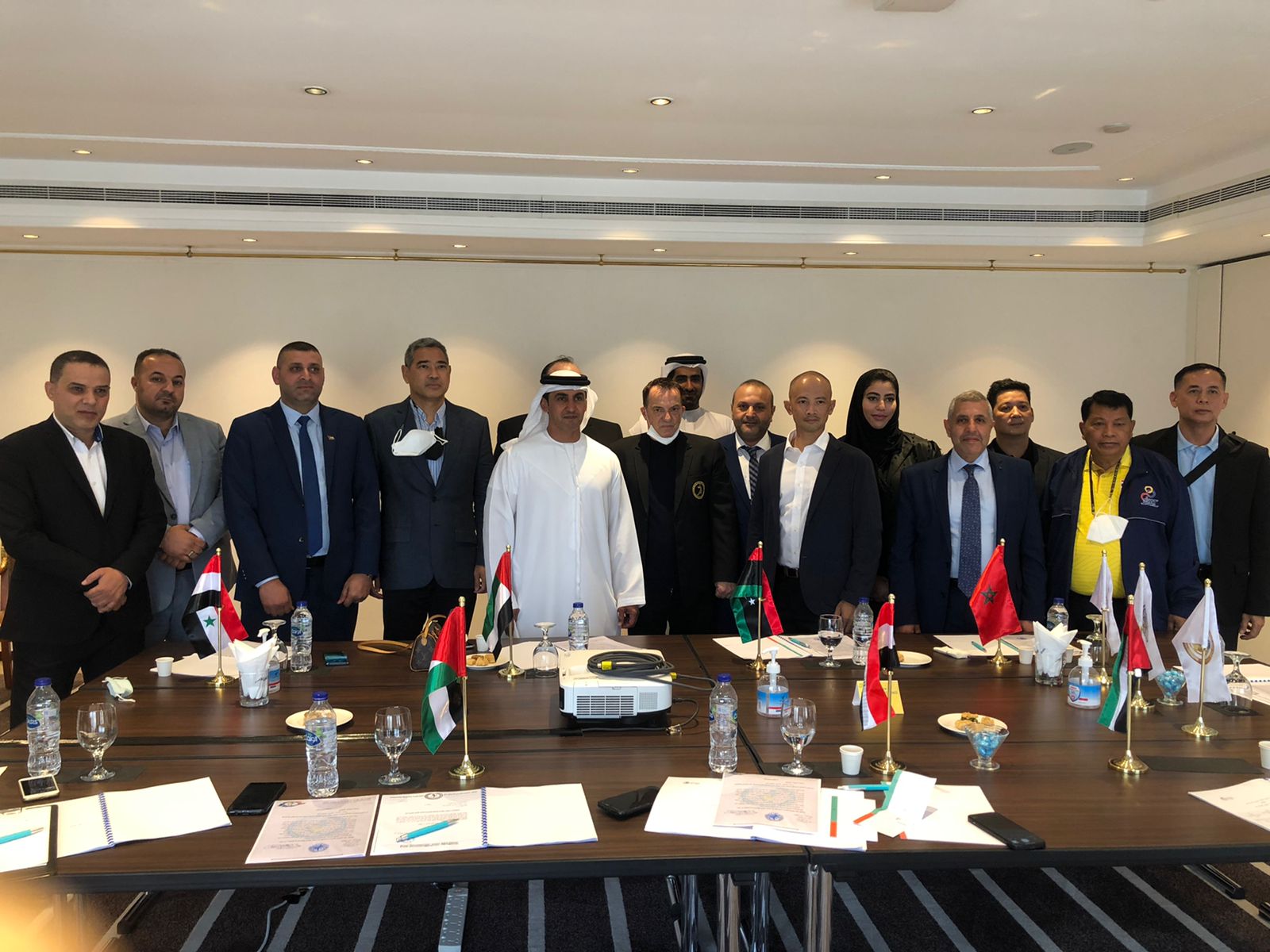 A special meeting took place in Dubai between the Executive Board of the Arab Muaythai Federation under the presidency of His Excellency Abudullah Al Neyadi and represented by IFMA General Secretary, Stephan Fox.
The meeting discussed all the important upcoming events, the world championships in Abu Dhabi and Youth World Championships in Malaysia. Representation of the Arab countries in The World Games and the cooperation of the Arab countries to enhance and promote Muaythai as a cultural art form.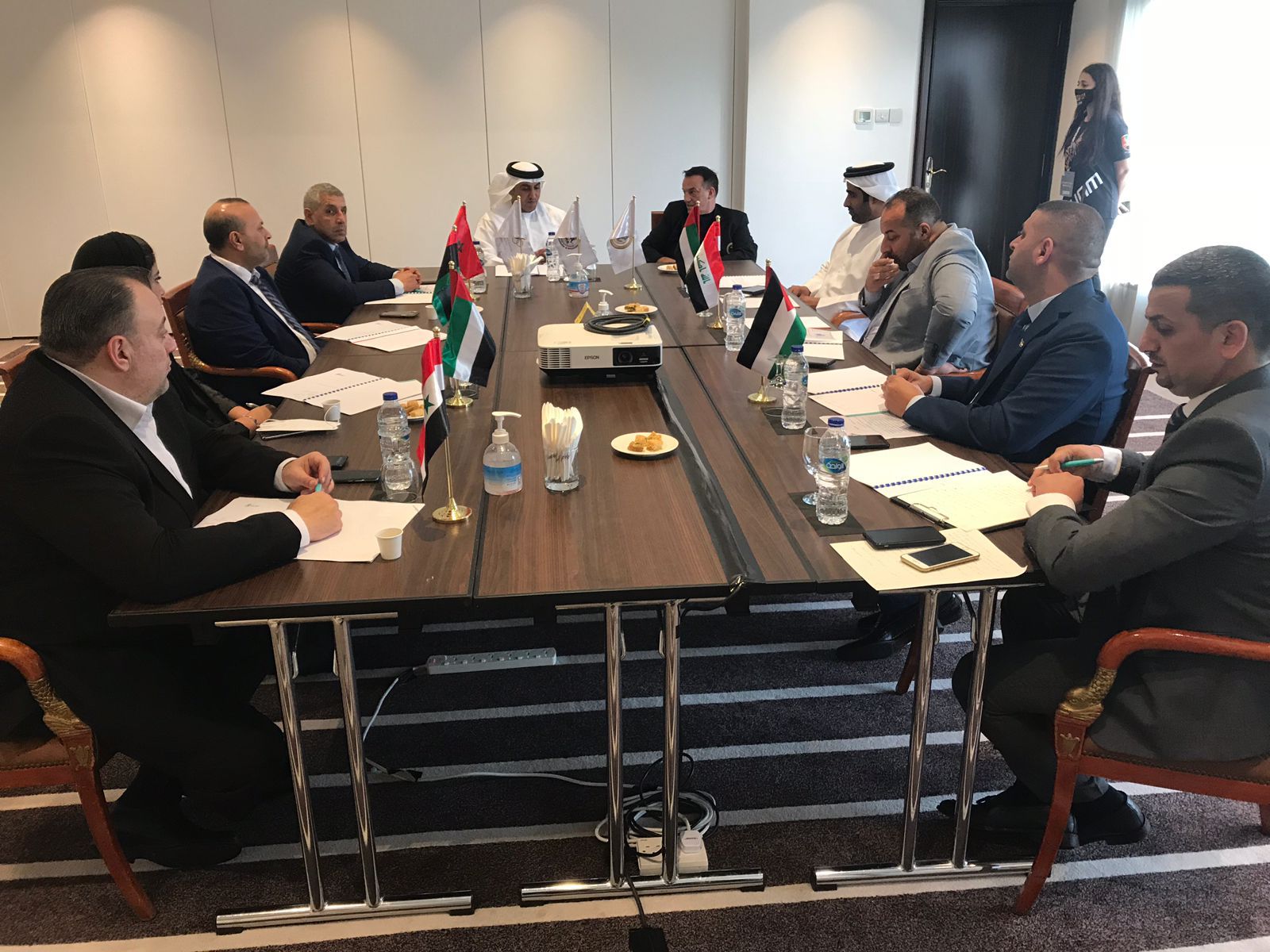 A special welcome was given to the representatives of the Thai National Identity Foundation of Thailand, congratulating the Arab Muaythai Federation for their outstanding achievements and thanking them for promoting the ancient traditions of Muaythai.
His Excellency Abdullah Al Neyadi stated that he is proud to be the leader of the Arab Muaythai Federation which have become a strong and credible member of the IFMA Family and that the Arab Muaythai Federation, under IFMA, will continue to protect and promote the Olympic Values and the pillars of Muaythai.