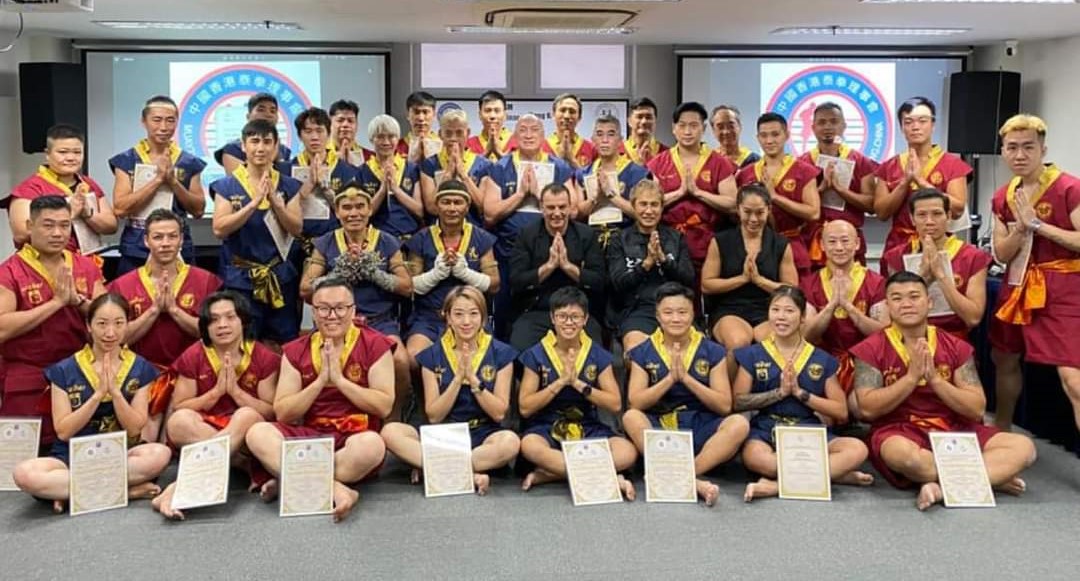 Hong Kong Muaythai Association is one of the oldest in Asia and prides itself in being one of the original IFMA members which has, per square meter, the most muaythai gyms in the world. HKMTA for over two decades has been showcasing world class events and is recognized by the sports federation and the Olympic Committee of Hong Kong, China, which also hosts the HKMTA headquarters.
A 3-day One Standard Muaythai course was held by HKMTA in cooperation with IFMA, the Royal Thai Consulate-General of Thailand and the National Olympic Committee. The Chairman of the Hong Kong Muaythai Association, Mr. Lam Yuk Sin, stated that this was an important workshop not only to continue to enhance muaythai as a cultural artform and competition sport but also to gain important further knowledge in the safeguarding of the athletes and fair play.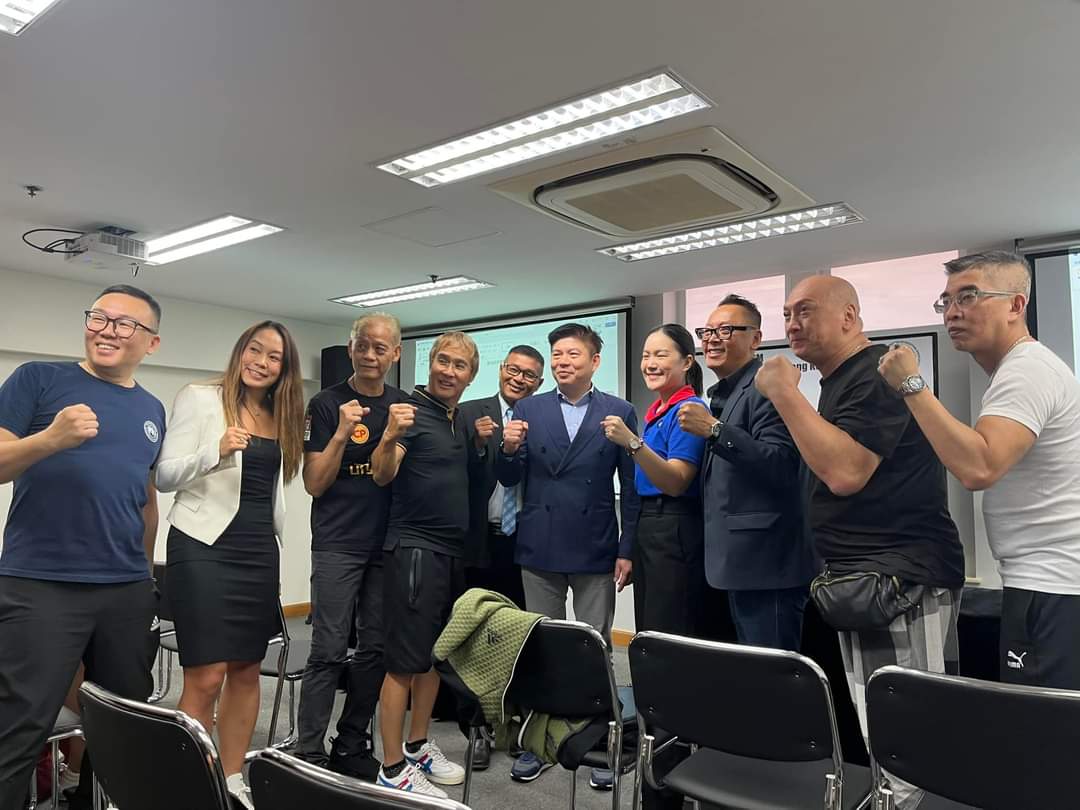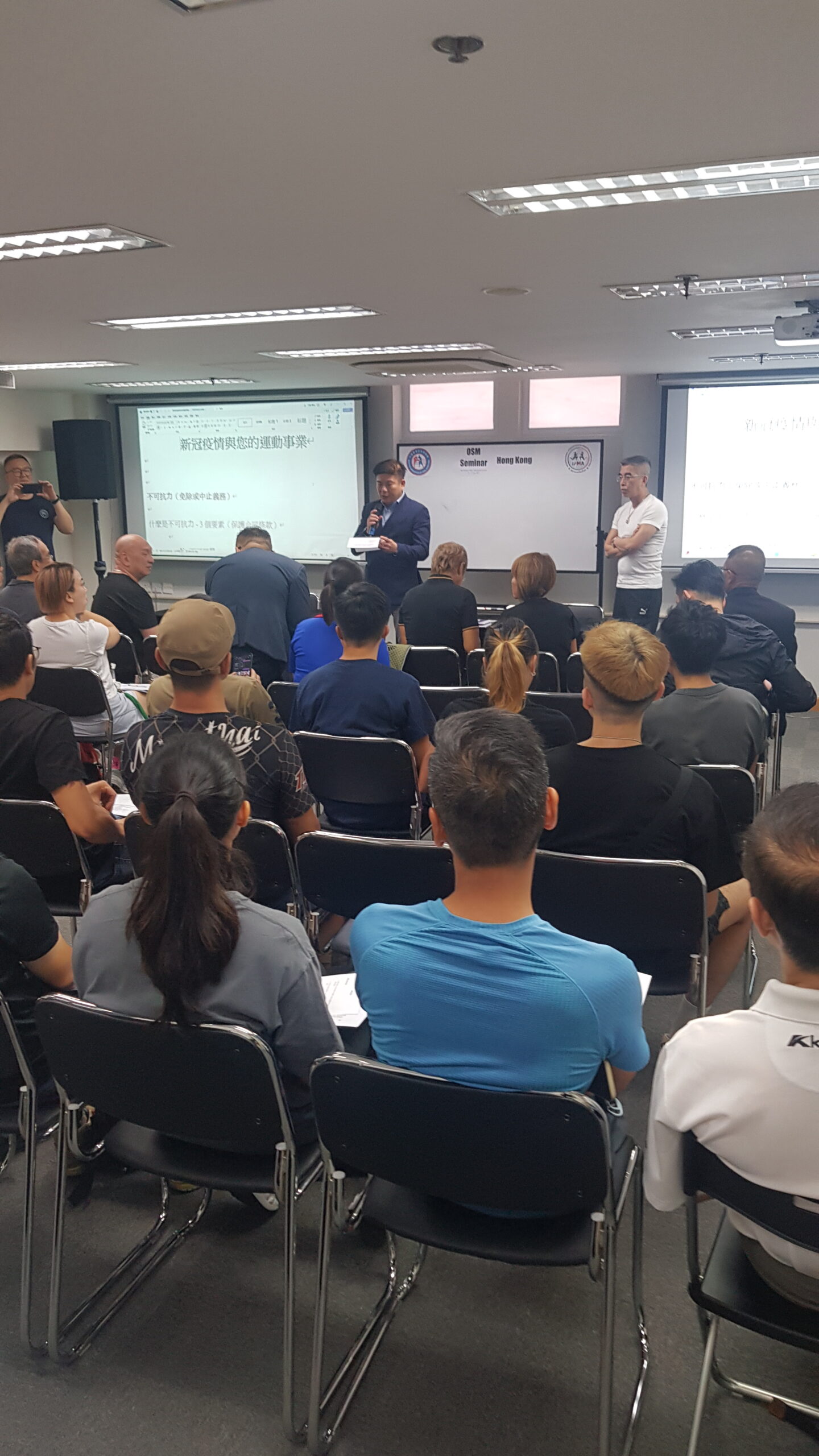 The event was opened by the Royal Thai Consulate-General of Thailand, His Excellency Mr. Chaturont Chaiyakam who thanked HKMTA and IFMA for continuing the promotion of one of the Kingdom's 5 Softpowers which includes muaythai at the national and world level. Mr. Chaiyankam congratulated them for IOC recognition and outlined the close cooperation between the Royal Thai Government and the IOC recognized muaythai family.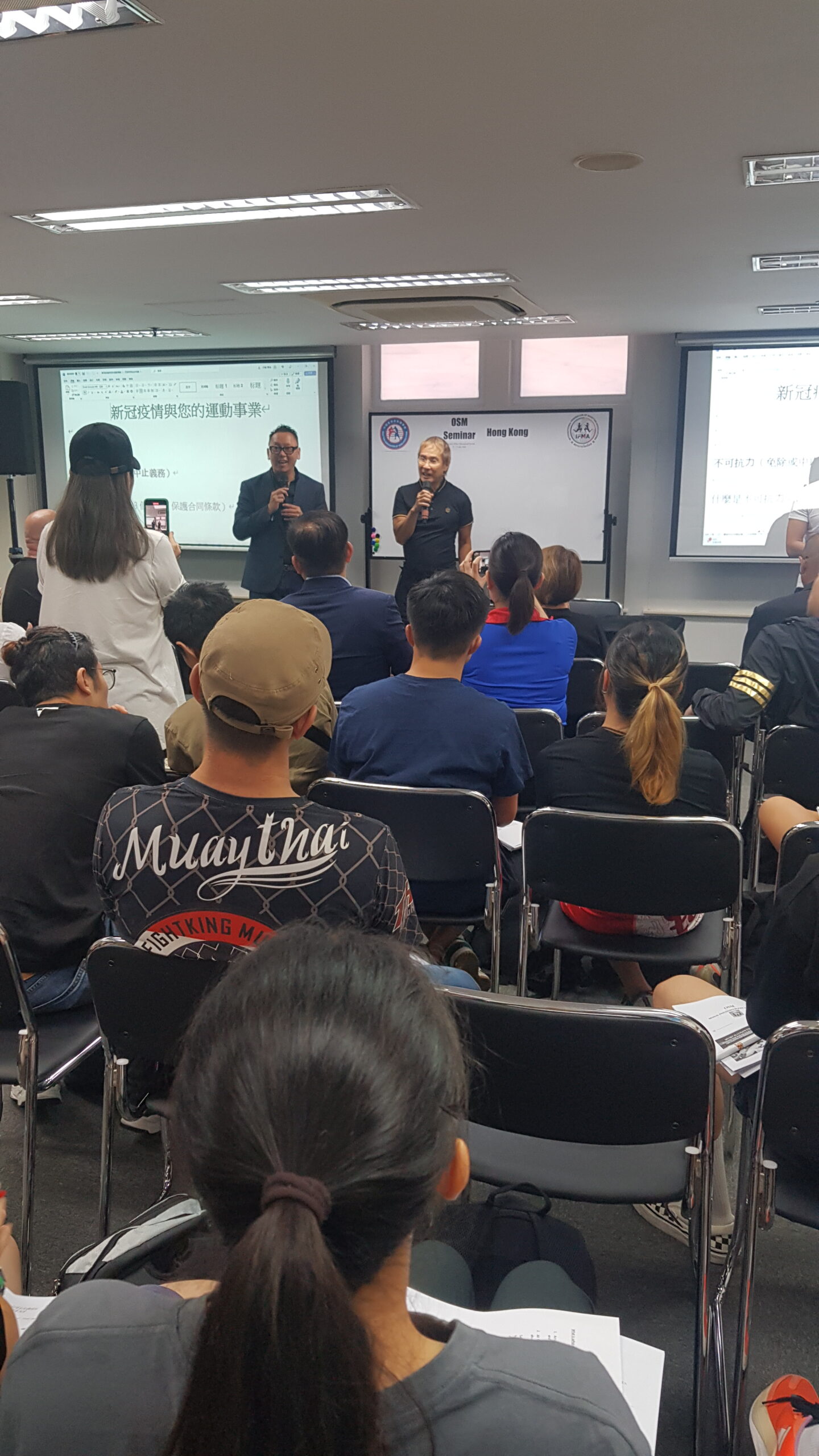 Mervyn Tan, the Secretary General of FAMA, the Asian arm of IFMA, opened the event on behalf of the FAMA Family sending the well wishes of His Excellency Abdullah Al Neyadi, the FAMA President, continuing the importance of the Olympic Values as FAMA was the first continental federation recognized by the Olympic Council of Asia in 2005.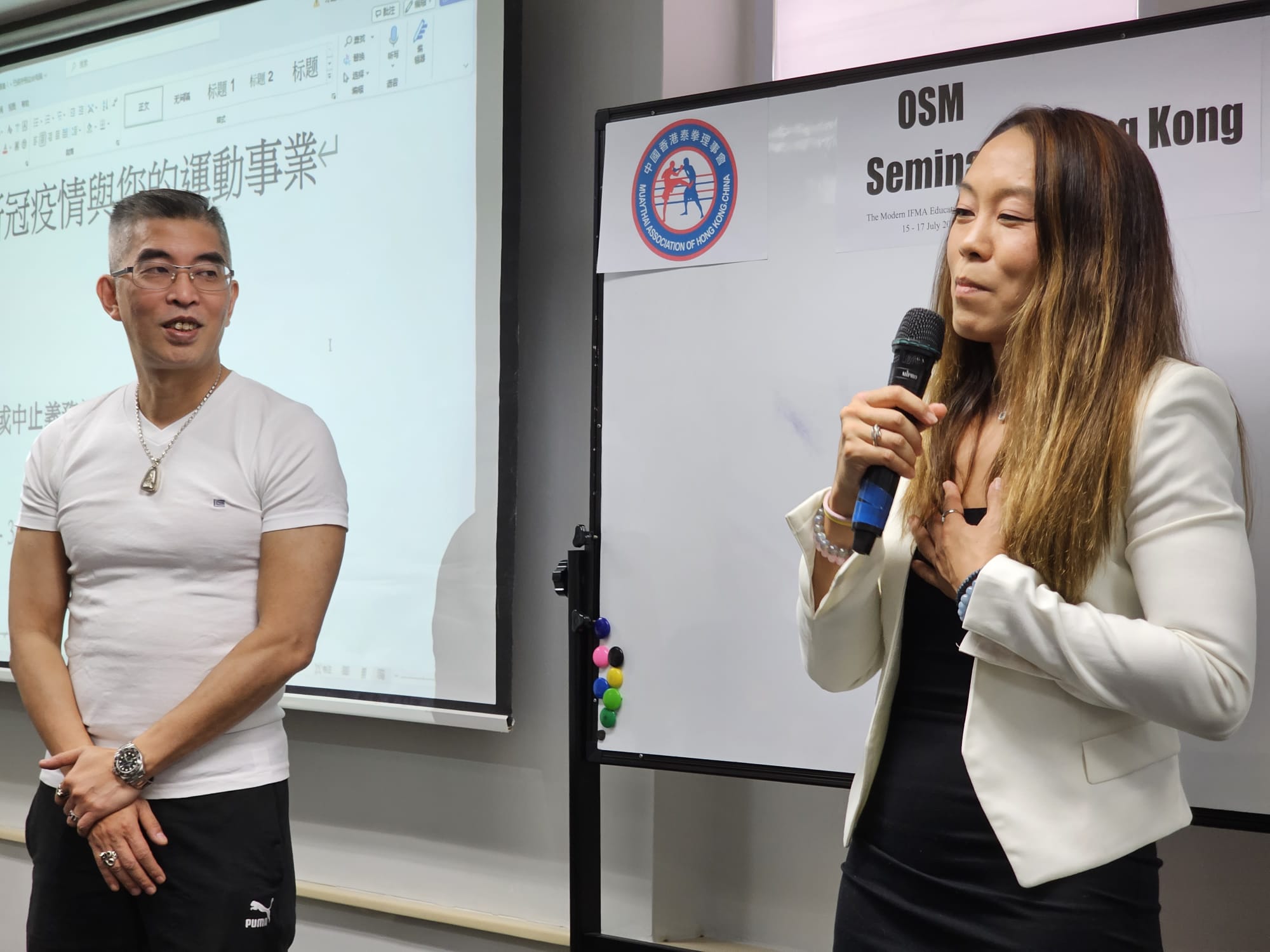 Janice Lyn, the IFMA Athletes Commission Chair, gave a detailed presentation on athlete health and safety, nutrition and the dangers of dehydration, James Tucker and Katie Hart from Real World Academies delivered a detailed presentation on safeguarding and the IFMA Director General Charissa Tynan delivered a presentation on IFMA's strict commitment to fair play and zero tolerance for any kind of cheating.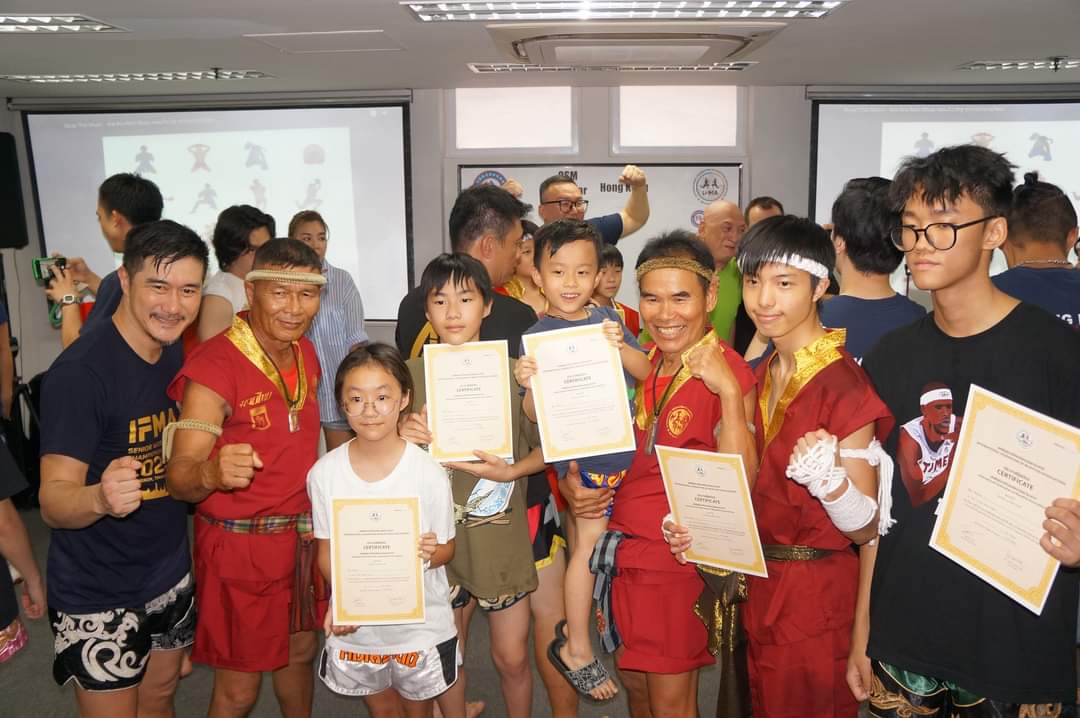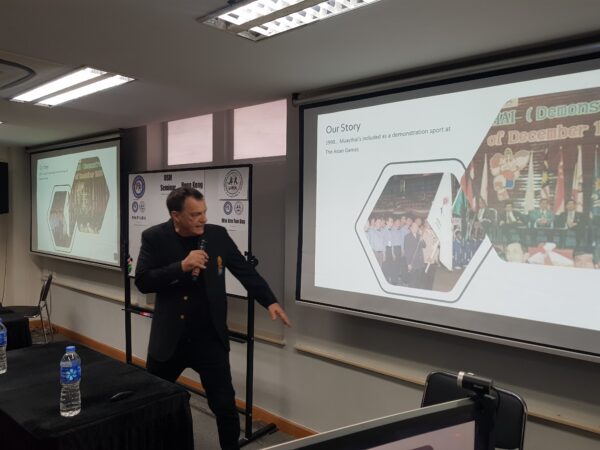 The representative of the IFMA Culture and Heritage Commission, Ajahn Dr. Chao and Kru Id took the over 80 participants through the advance muaythai curriculum and techniques and the final speaker was IFMA Secretary General, Mr. Stephan Fox, speaking on the roles and responsibilities of IFMA and muaythai as an IOC recognized federation.
Ajahn Chao, on behalf of IFMA and the OSM and IFMA Culture and Heritage Commission led the Khrob Khru Ceremony.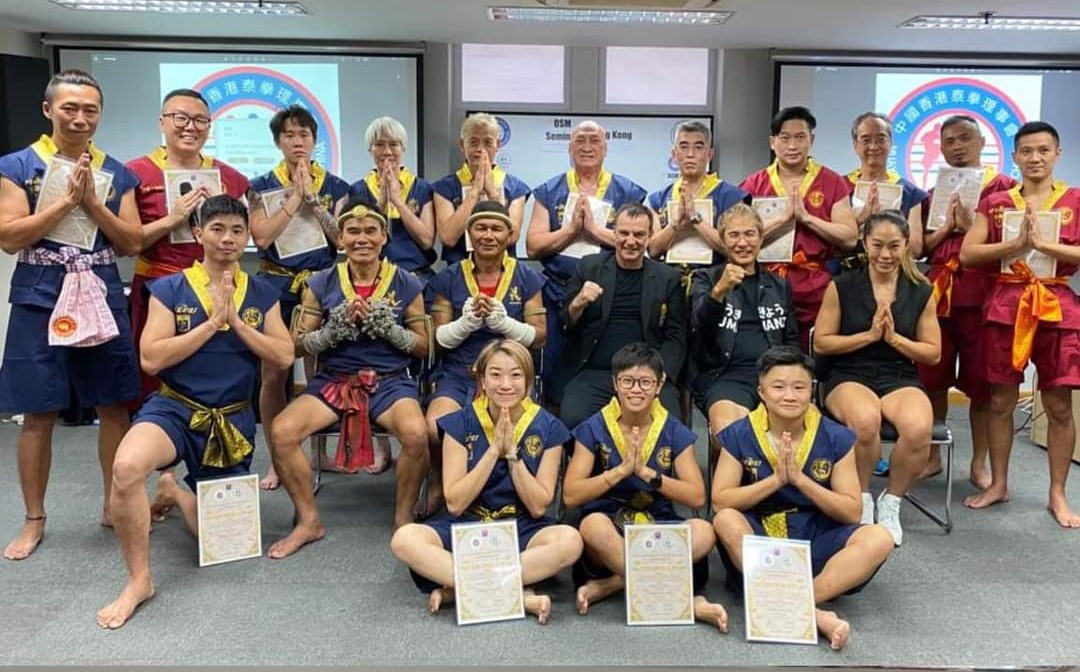 The event closed with a beautiful joint dinner with Royal Thai Consulate-General of Thailand, His Excellency Mr. Chaturont Chaiyakam, the Chairman of HKMTA Mr. Lam Yuk Sin, HKMTA Executive Board, IFMA Secretary General Mr. Stephan Fox, FAMA Secretary General Mr. Mervyn Tan, the IFMA Cultural Commission including Ajahn Chao and Kru Id and IFMA Athletes' Commission Chair Ms. Janice Lyn.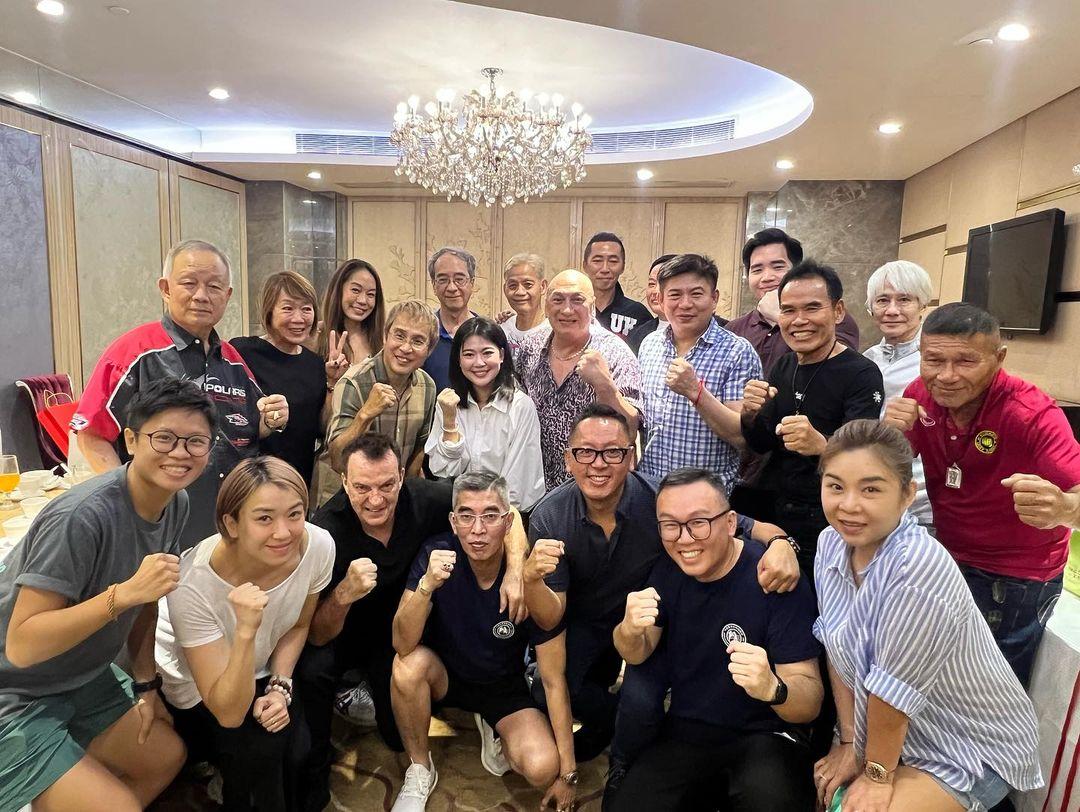 Thank you Hong Kong and congratulations to the Hong Kong Muaythai Association and all participants who took part in this historic event for the development of HKMTA!