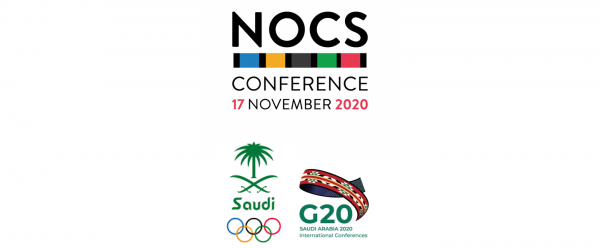 The event will be held in collaboration with the G20 Saudi Secretariat in honour of Saudi Arabia's Presidency of the G20 this year.
The NOCs Conference will be hosted as part of the International Conferences Programme and will discuss the Olympic Movement's response to COVID-19, as well as sustainable cooperation among NOCs and the role of sport in achieving the Sustainable Development Goals.
"We're delighted to be hosting the international NOCs Conference as part of The International Conferences Programme, honouring the G20 Saudi Presidency year 2020," said Prince Abdulaziz bin Turki Al Faisal, SAOC President.
"We look forward to collaborating with our fellow G20 NOCs and representatives from across the global Olympic Family to highlight how sport and the Olympic Movement can lead our recovery from the COVID-19 pandemic."
The conference will be chaired by Prince Abdulaziz bin Turki Al Faisal, and attended by the International Olympic Committee President Thomas Bach, NOCs of the G20 countries and Association of National Olympic Committees (ANOC) and leaders of the International Sport Umbrella Organisations.
The G20 NOCs consist of Argentina, Australia, Brazil, Canada, China, France, Germany, India, Indonesia, Italy, Japan, Mexico, Russia, Saudi Arabia, South Africa, South Korea, Turkey, the United Kingdom and the United States.
The conference will see the participation of representatives from the Tokyo 2020 Organising Committee, the Olympic Council of Asia, the World Health Organisation and the World Anti-Doping Agency. Additionally, the conference will involve the Continental Olympic Committees such as the Oceania National Olympic Committee, European Olympic Committee and Association of National Olympic Committees of Africa, along with the Islamic Solidarity Sports Federation and Union of Arab National Olympic Committees.
AIMS and United through Sports will be represented by Stephan Fox who will present on innovative initiatives to help to keep the sporting youth active and engaged as well as how event organisers can integrate the UN SDGs into their event implementation.