First Gold Medalists of the IFMA Virtual Muaythai Championships were announced as the Wai Kru Competition got to its final stage.
In the Youngest division J 10 Youth Ukrainian Team headed by the young talent Anastasia Yevtushenko won their final against the representatives of Sri Lanka led by Ishak Mohamed Fahid.
Both teams showed great techniques and put their skills to the limit to give a synchronised performance with the elements of Muaythai. The Ukrainian duo with their flips and jumps could swing the judges' decision and become the first IFMA virtual gold medalists.
Ukraine can truly be given a title of most choreographic team of the tournament as in the division for the youth under 12 team led by Zlata Kobalchynska outperformed the team from Kyrgyzstan. Two entries and two gold medals. 100% result for the team Ukraine.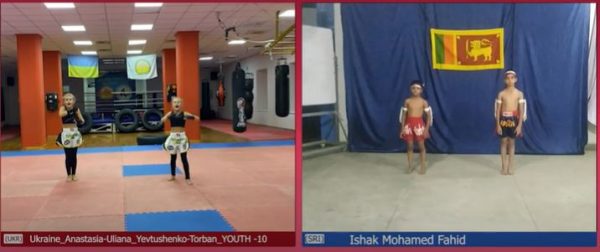 Kyrgyzstan Muaythai Federation has registered one of the most numerous teams in all the competitions with the President Elena Shevchenko truly showing exemplary leadership rallying all the clubs to delegate athletes and referees for the event. This effort had to bear fruits and Kyrgyzstan could celebrate their first gold medal in the youth division U14 where the team of Bazhanov Bakhtiyar was stronger than Sri Lankan Nethmini Chamathya Katupitiya.
In the Elite division Germany put their team in the history books winning gold in the Elite divisions. Erna Munjakovic secured a confident win over Peruvian team.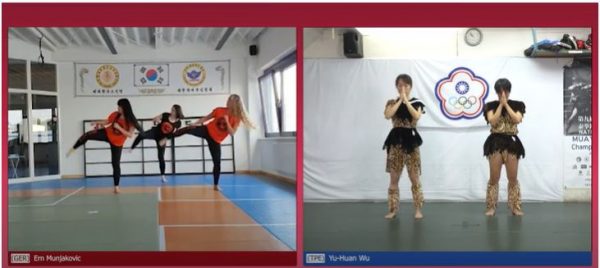 It is the first time IFMA officially introduced the Masters Division for athletes over 41 years, and it was a great contest between two continents. Representatives of Chinese Taipei and Greece truly showed that flexibility and coordination is a strong part of Muaythai even after the athletic career.
It was Chinese Taipei which took the gold of the IFMA Virtual World Championships 2020 home.
IFMA is proud to announce one of four competitions to be complete and looking forward to the outcomes of the Max Fit, Shadow Box and Wai Kru events.
Congratulations to all the winners from the IFMA family. Your journey is not ending today. You all have qualified for the upcoming United Through Sports World Virtual Festival to compete and be part of the event with over 80 other international organisations and federations under patronage of International Olympic Committee, Paralympic Committee, Special Olympics. You earned your place, now go make yourself, your country and IFMA proud.