The EMF General Assembly and Joint IFMA meeting was held today, presencially in Ankara, Turkiye and remotely via zoom to include all IFMA Member representatives that could not attend the meeting in person.
"I would like to thank each and everyone for all their support in the aftermath of the horrible earthquake that struck our country. Many lives have been lost, the loss and suffering continues, and we all see this European youth & under 23 event as a beacon of hope towards better times.
Turkish Muaythai Federation would like to thank for entrusting us with hosting 2 and possible 3 major events this year. And this is the last big testing event before we see each other in Bangkok for the IFMA Senior World Championships and proudly we will celebrate 30 years of IFMA and the many achievements of an IOC recognised sport and organisation.
We have just achieved another important milestone with full inclusion in the European Games. Thank you to our Polish friends and certainly IFMA Vice President Rafal and the IFMA leadership."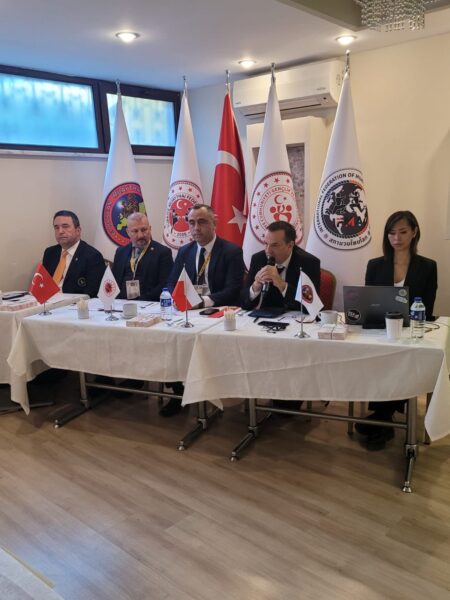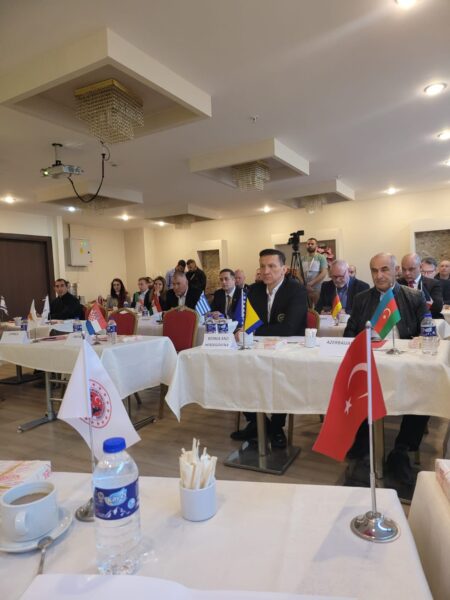 The IFMA Secretary General addressed the floor and reinforced IFMA's mission to ensure that sport continues to stay free from politics in the spirit of solidarity, peace and non-discrimination.
IFMA Director General reported on the current deficit in development of technical officials from the national level and announced the initiative to encourage national federations to ensure that all delegations registered to the future IFMA events include a mandatory minimum number of team referees and judges in order to ensure a steady growth and development of technical officials in tandem with that of the athletes.
IFMA Vice Presiden Rafal Szlachta reported on the next steps towards Muaythai at this year's European Games which is a major milestone for muaythai within Europe and important step for European National Federations' recognition statuses.
EC2023 Technical Delegate made the report on the event in Ankara and thanked all teams for the great cooperation and participation at the event.
The EMF national federation leadership convened to establish a strong working group to ensure the development of a strategic plan for the next phase of the EMF towards a more proactive and autonomous way forward for the organisation.