Congratulations to the Egyptian Muaythai Federation for holding the official senior national muaythai championship last month from 1 till 3 April 2021. The successful event saw the participation of 15 clubs and more than 150 athletes competition over 3 days on 2 rings celebrating the true spirit of muaythai under its five pillars of respect, honour, tradition, fair play and excellence.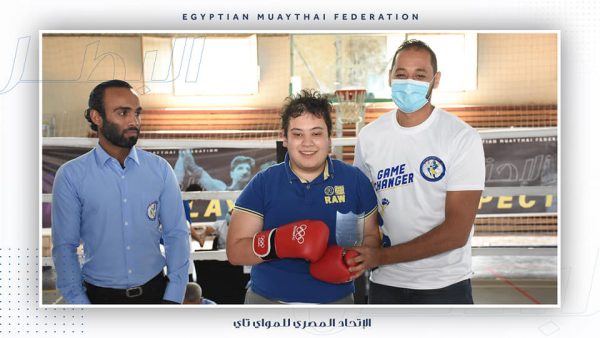 The event opened with an inspirational message of non-discrimination, echoing the vision and mission of IFMA hat muaythai is for "Every Body" as spectators witnessed a remarkable muaythai training demonstration by a blind youth muaythai practitioner, Youssef. "I hope that my demonstration today can send my message to everyone that the human spirit can overcome any obstacle in life no matter how hard, big or overwhelming it can be as long as we are determined to pursue our goal" said Youssef.
"Despite the huge obstacles we still face in building the infrastructure for the muaythai sport in Egypt in regard to coaches, referees and athletes under the current circumstances along with the very weak financial support that we have here in Egypt, we managed through this event to allocate the muaythai sport in Egypt in a very distinguished place among other martial art sports." said Muhammad Ramzy, Vice President of the Egyptian Muaythai Federation.
The Egyptian Muaythai Federation has plans to hold the national championships for the youth to complete their team selection for the upcoming IFMA senior and youth World Championships later this year.