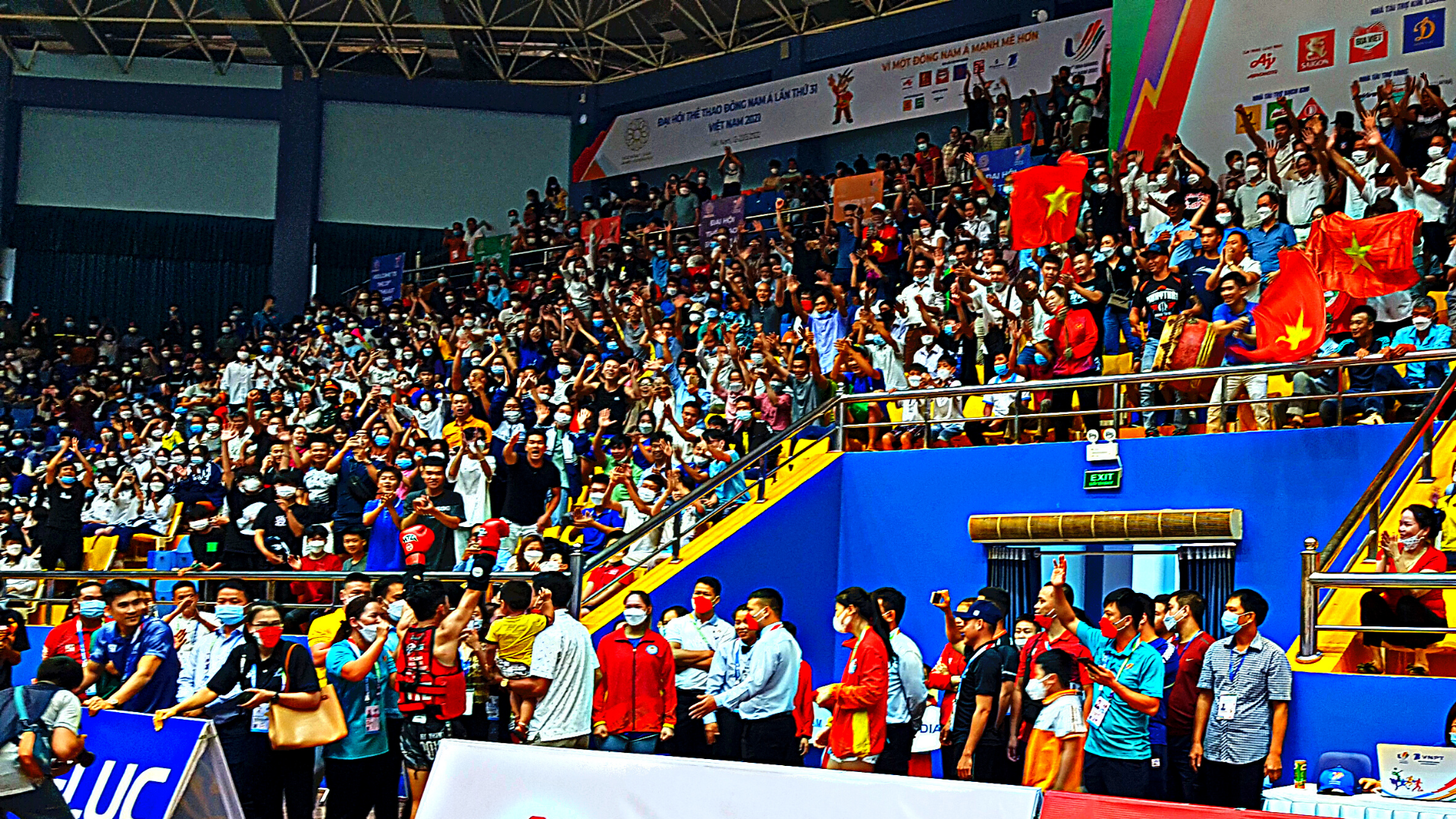 Day 4 of the 31st SEA Games semi-finals saw heart and soul and sweat and tears from the South East Asian athletes as they gave it their all to secure their places in the finals.
Huge wins came from the Home Team leaving a stadium packed full of fans off their seats with pure anticipation and excitement with every kick, knee and punch as they cheered their hearts out.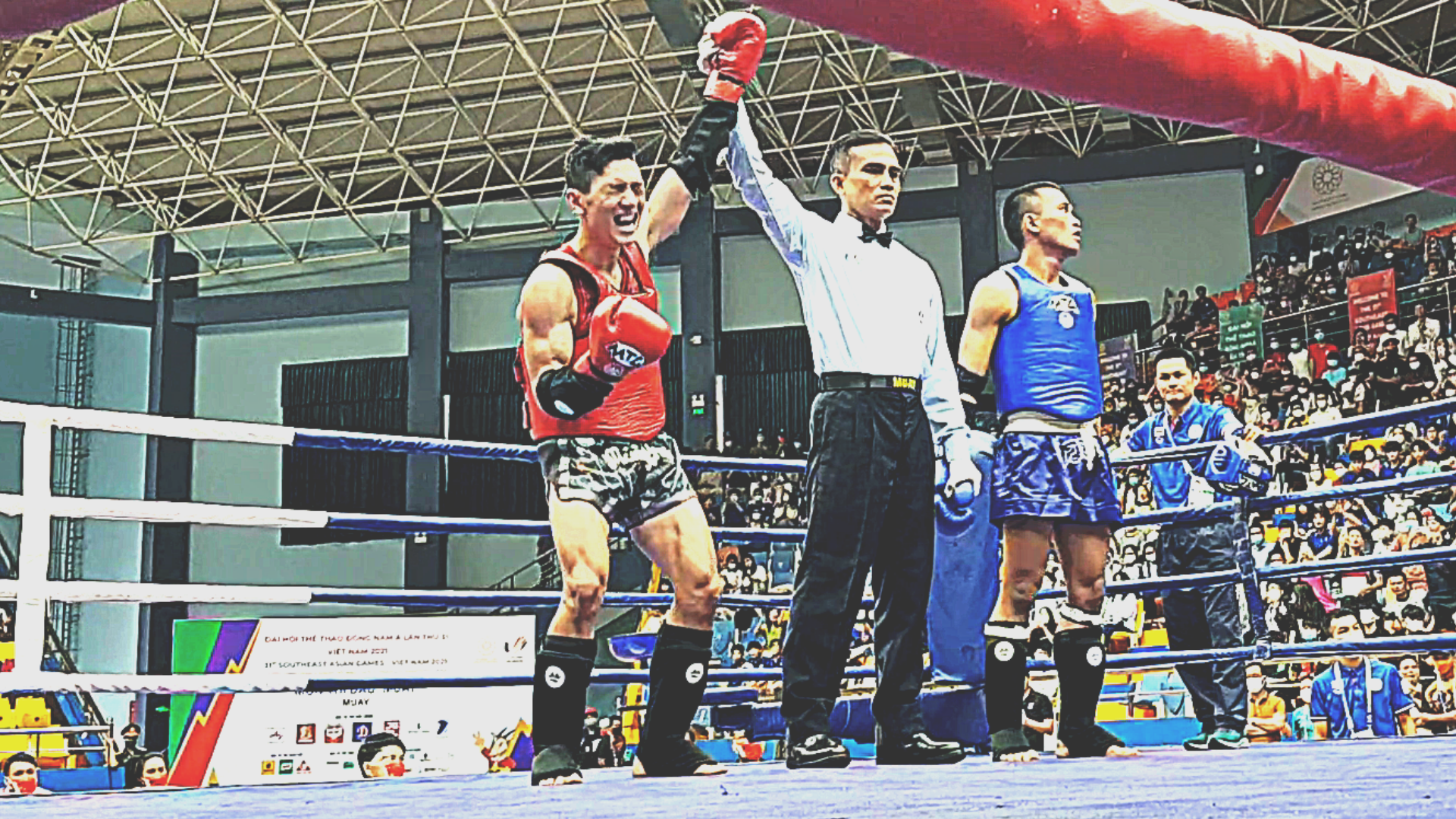 Huynh Hoang Phi from Vietnam stole the show with a career highlight performance against Thailand's well-seasoned Sakchai Chamchit in the male 54kg division. It was a brilliant battle of Huynh's explosive hands against Sakchai's explosive kicks. Huynh's slick movement, perfectly timed hands and impeccable defense managed to throw off the Thai's momentum and secured him the win into the finals.
Next up was Vietnamese superstar, Nhat Nguyen Tran Duy, against Team Philippines' Fritz Biagtan Carnaje in the male 60kg division, which had fans up out of their seats in full cheer. It was Nhat's solid counter to every weapon thrown by Fritz which secured his spot into the finals on Sunday.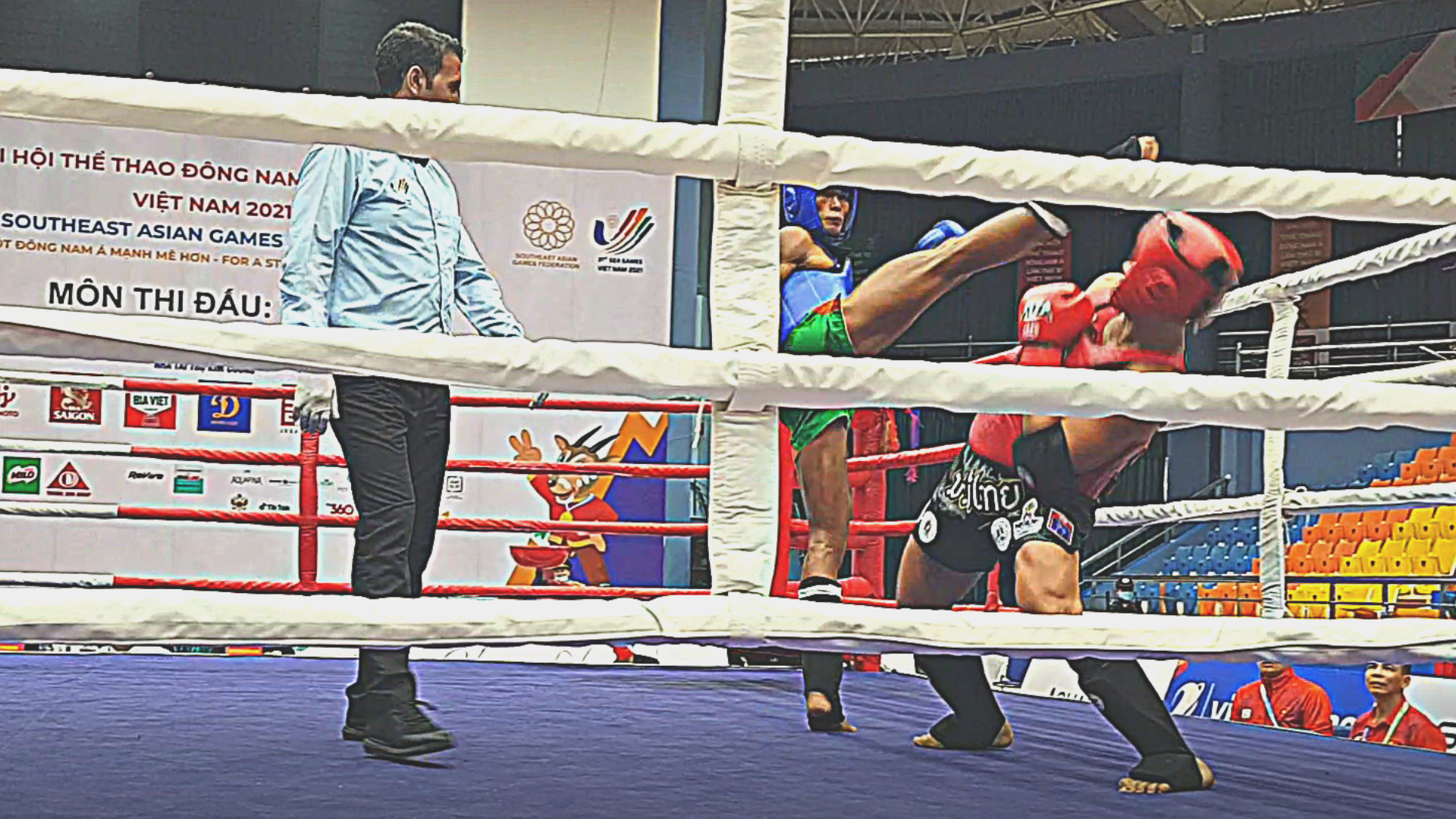 In the male 81kg division, it was Vietnam's Troung Quoc Hung starring as David and Cambodia's Samnang Rum as Goliath in a nail-biting match for the fans of Vĩnh Phúc Sporting Hall. Troung's impressive movement and razor-sharp reaction was the only answer to avoid Samnang's deadly head kicks. His counter strategy coupled with his explosive hands won the Home Team's final ticket of the day into the finals.
Be sure to tune in this afternoon for the rest of the muaythai semi-finals of the 31st SEA Games on the IFMA Facebook: https://www.facebook.com/ifmamuaythaiofficial to see who will be in the finals tomorrow!