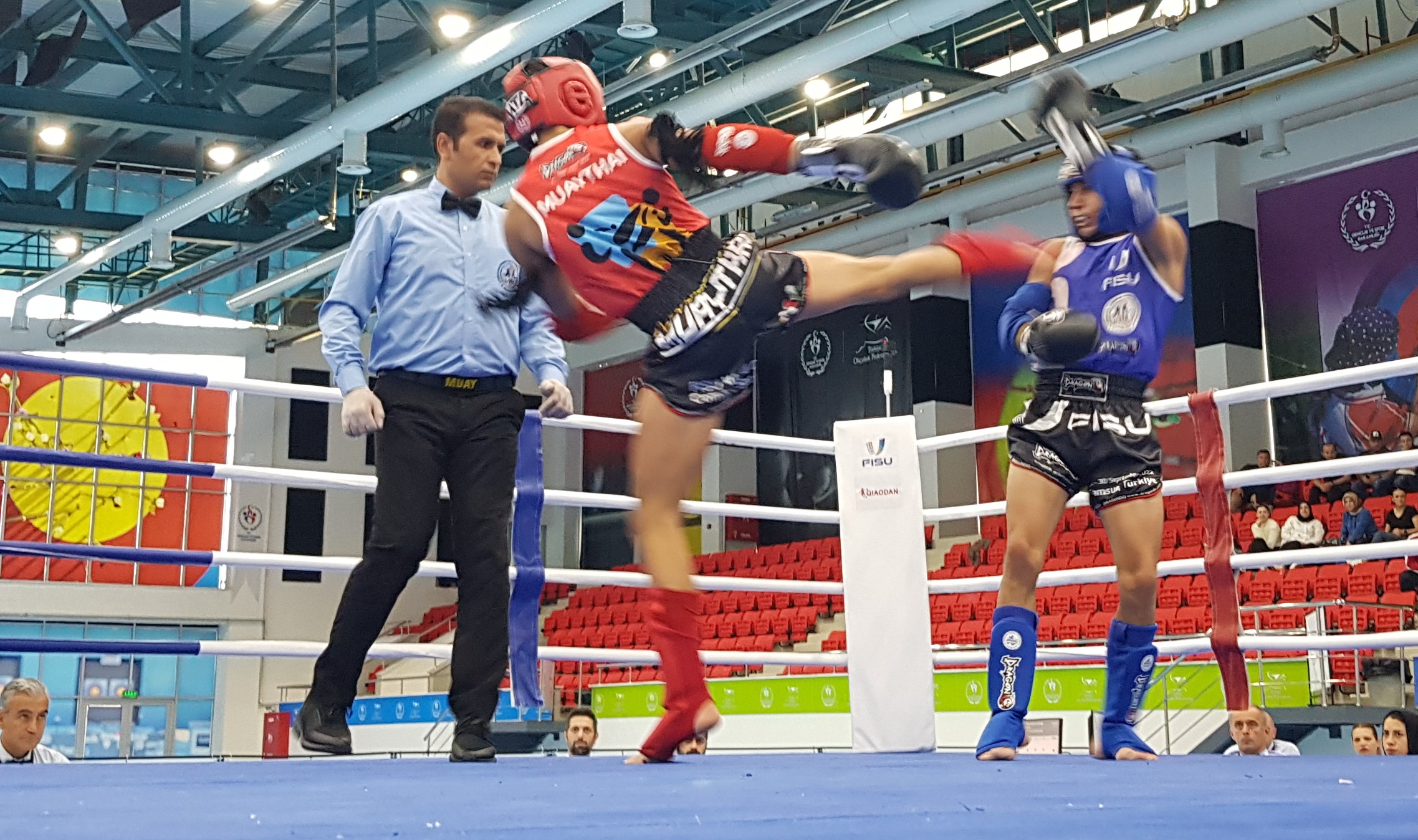 Day 2 of the FISU University World Cup Combat Sports saw amazing fire amongst the Nak Muay of the University World Cup Combat Sports at the Ikadim Okculuk Sports Centre.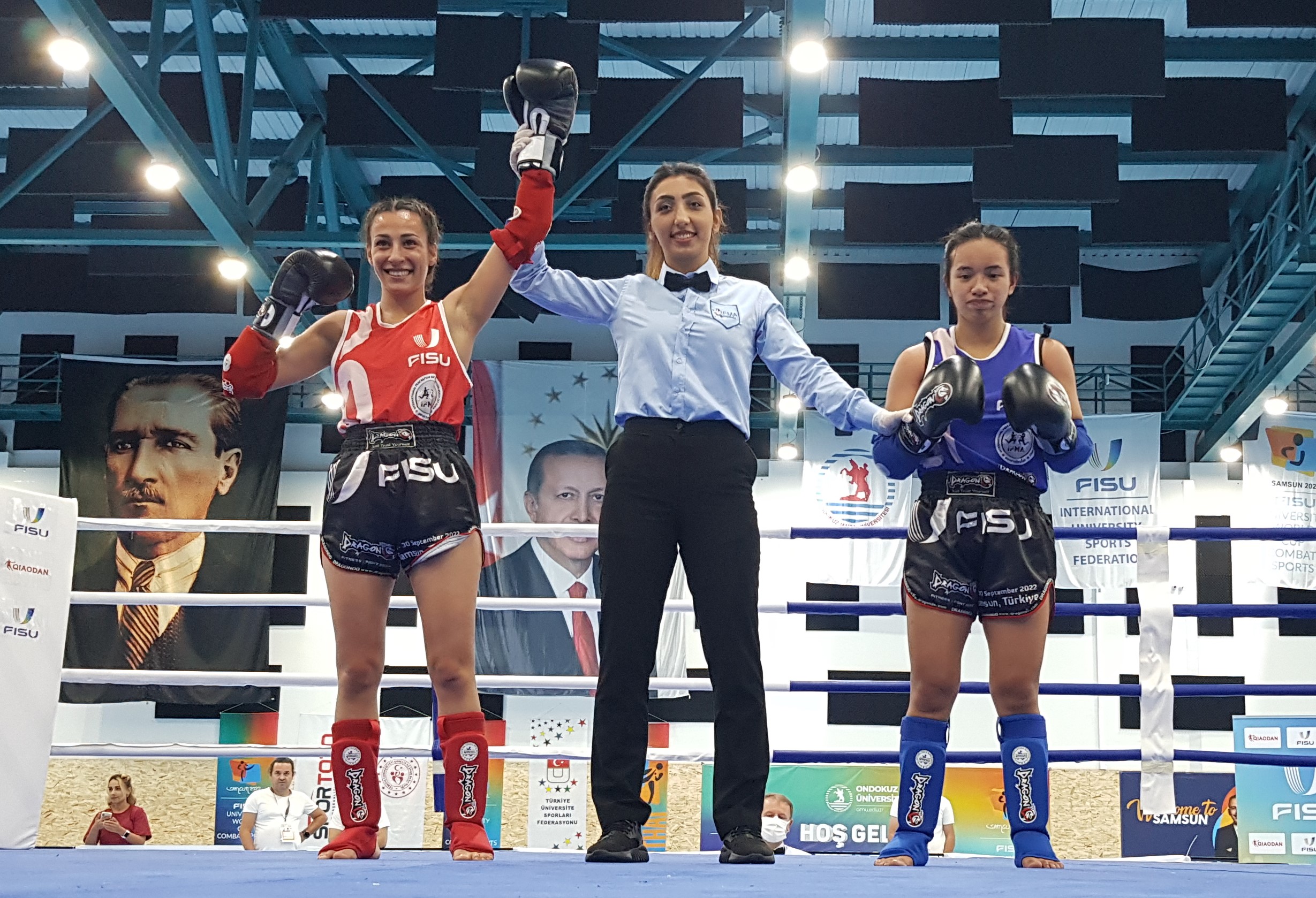 The Home Team Universities: Marmara University, Ondokuz Mayis University, Ege University x2, Mersin University x2, Aydin Adnan Menderes University, Düzce University and Sakarya Uygulamali Bilimler University with Mersin and Ege University students leading the wins for Turkey.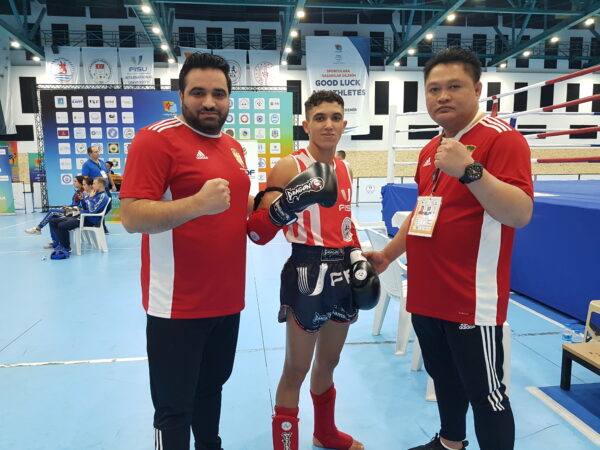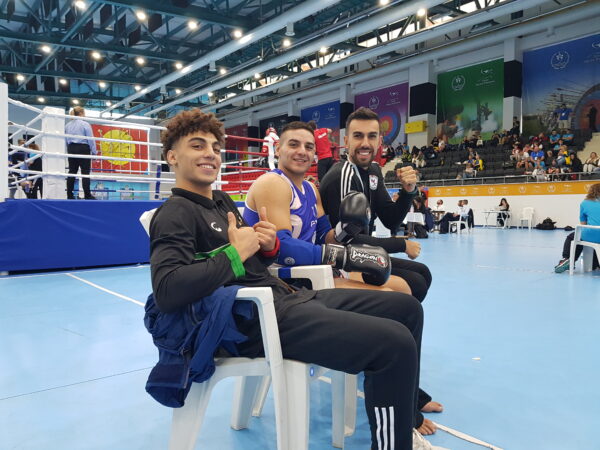 Great skill and class came from gold medalists of the U23 division in the 2022 Senior World Championships, UAE's Mohamed Touizi from Asti Academy and Palestine's superstar, Ahmad Helal, from Birzeit University.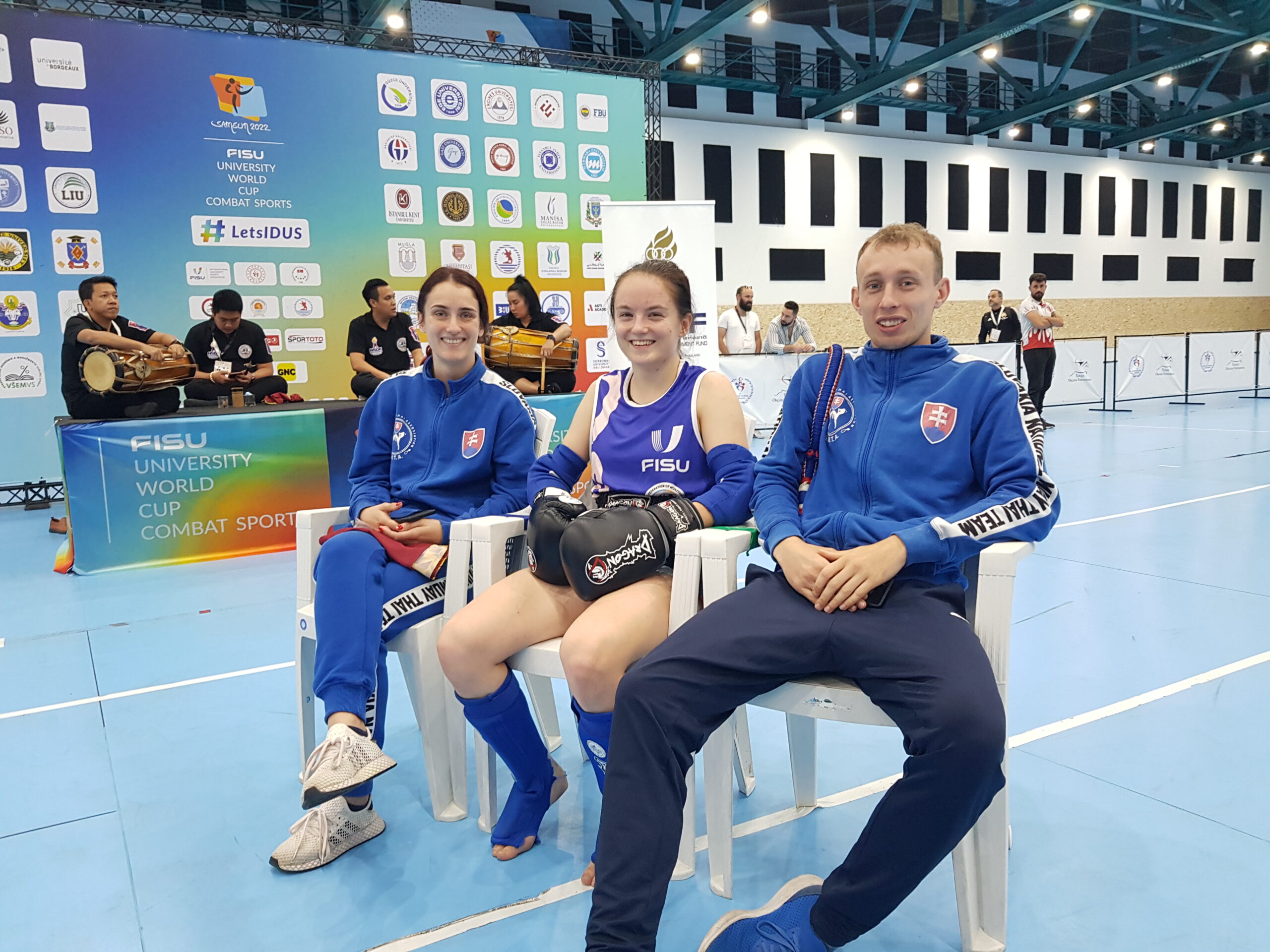 Slovakia's National Champion, Lenka Skundova, representing the College of Eco. and Mgt of Public Admin went toe to toe with Turkey's Guler Deniz Topuz from Balikesir University. It was an exciting and extremely close match but it was Skundova who pulled off the win by a hair.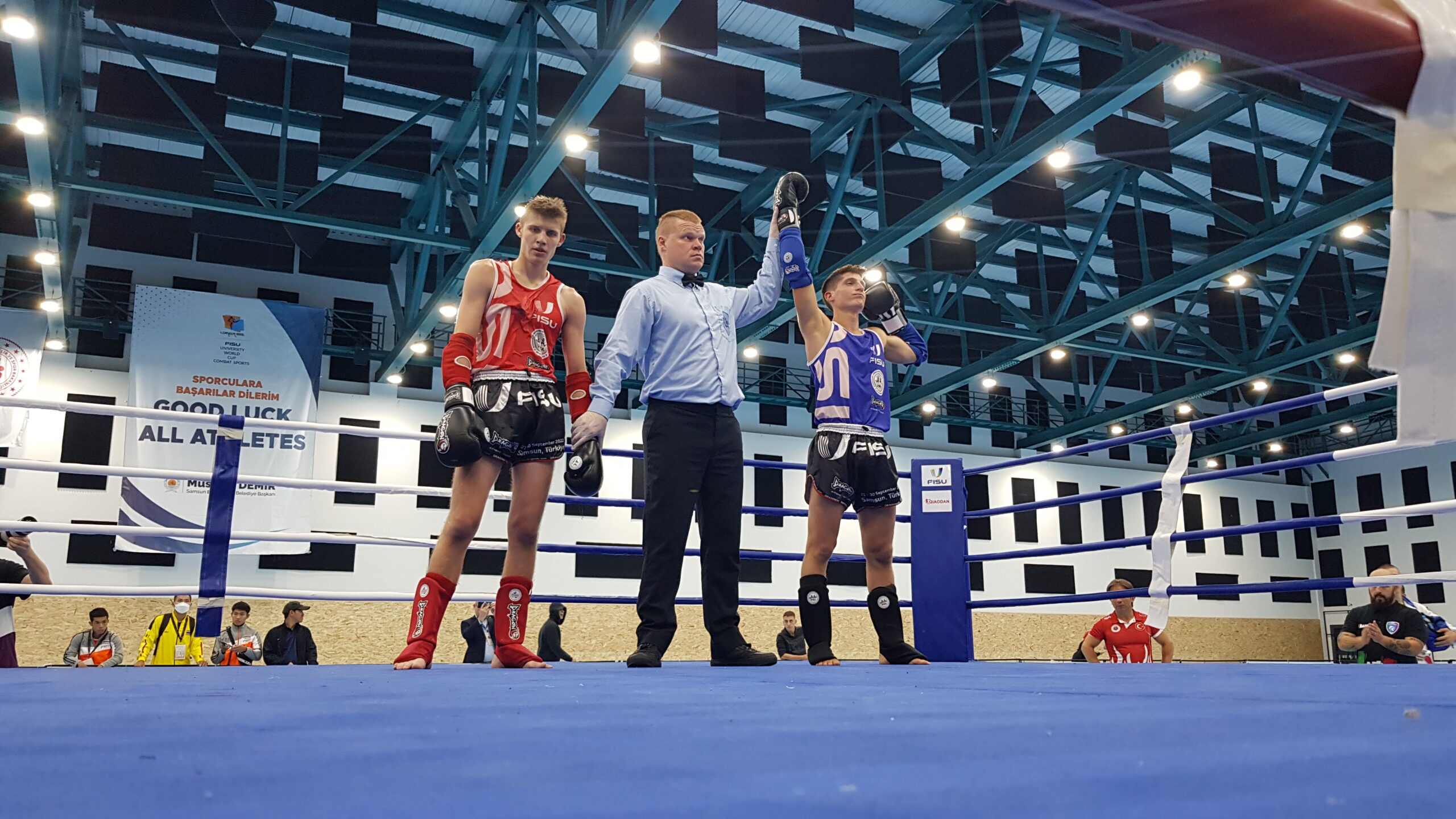 There were exceptional performances from the Roman Italian athletes from University of Rome La Sapienza and University of Rome "Foro Italico" and also their Ukrainian competitors from Poltava National Technical University named after Yuri Kondratiuk and National University of Physical Education and Sport of Ukraine.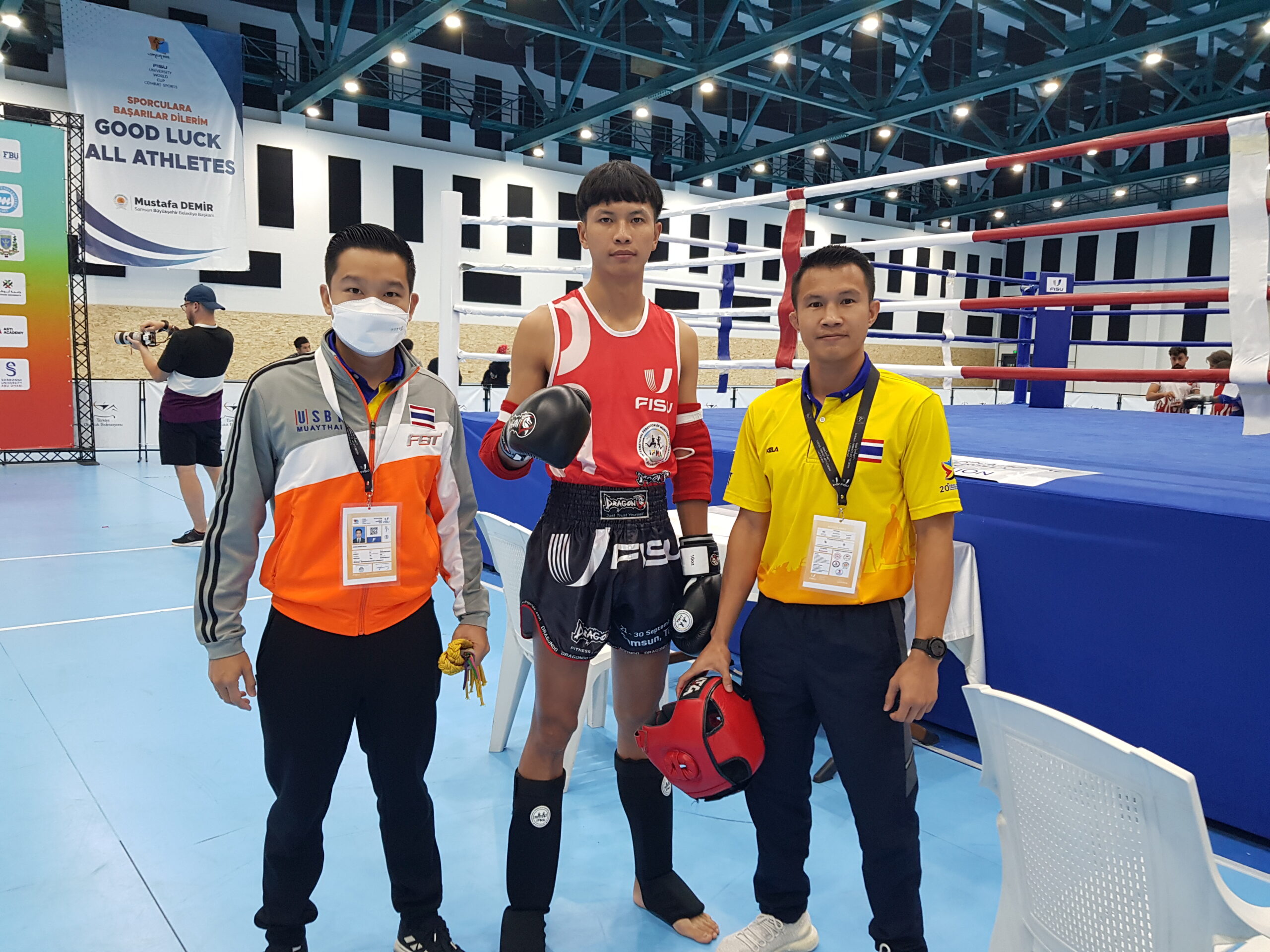 Honorable mention to Team Thailand's Phakphum Kaithin from Thailand National Sports University Lampang Campus who great distance control, long kicks and devastating knees controlled his Turkish opponent from start to finish for the win.
Remember, all the action at the Ikadim Okculuk Sports Centre can be watched live on FISU TV!
Opening bell is at 2pm for the Semi-Finals of the 2022 Samsun University World Cup Combat Sports.