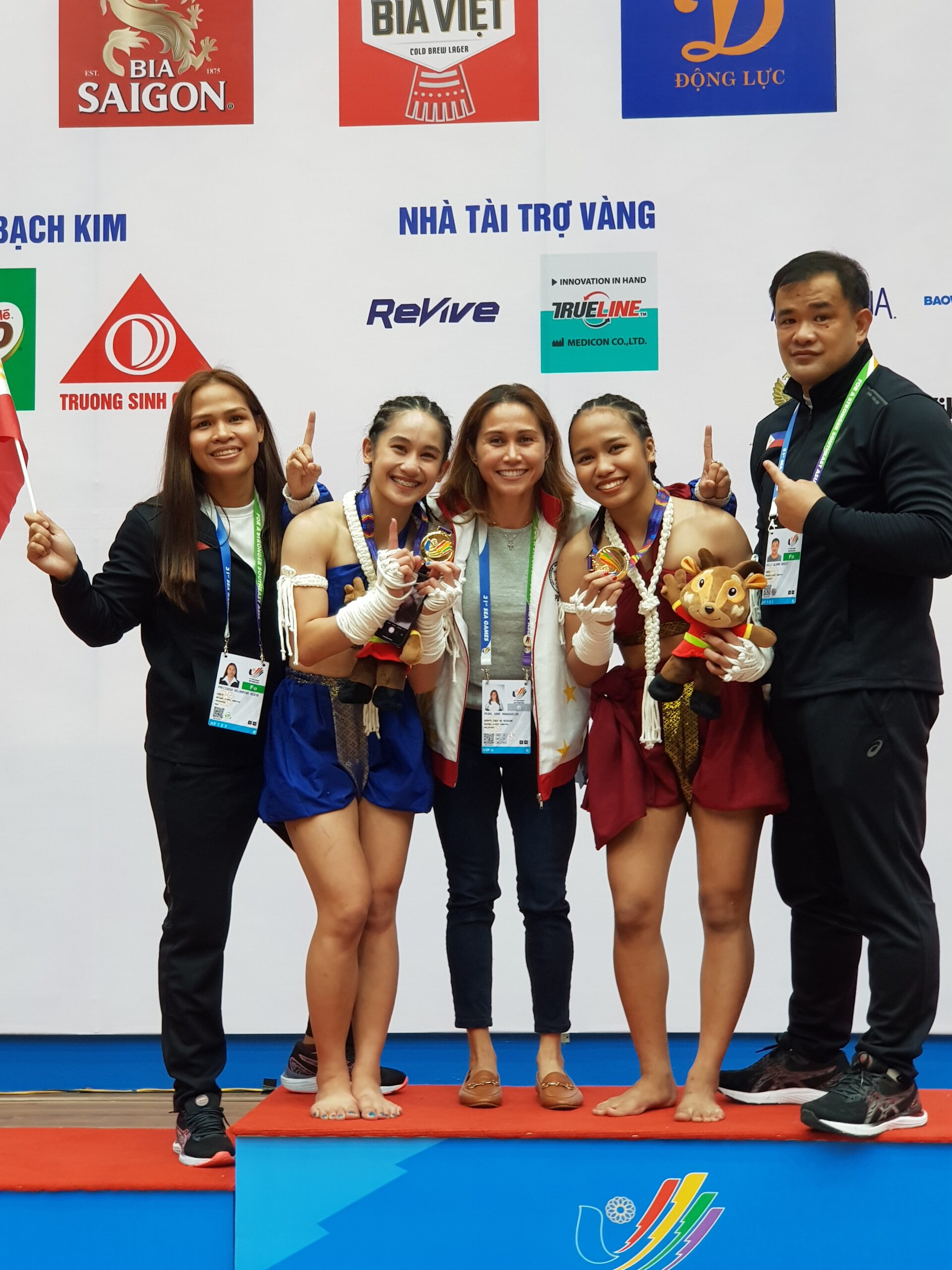 Team Philippines won the first gold medal in the muaythai competition at the 2022 SEA Games.
The first competition was the Wai Kru and Mae Mai Muaythai Competition female division showcasing the unique cultural aspects of muaythai.
Three teams made it to the finals: Team Thailand, Team Vietnam and Team Philippines.
It was Team Philippines with an outstanding performance showcasing totally accuracy in every single technique and move, in addition to masterful acrobatic ability which won them gold. Team Vietnam was the runner up taking home the silver medal and Team Thailand taking home bronze.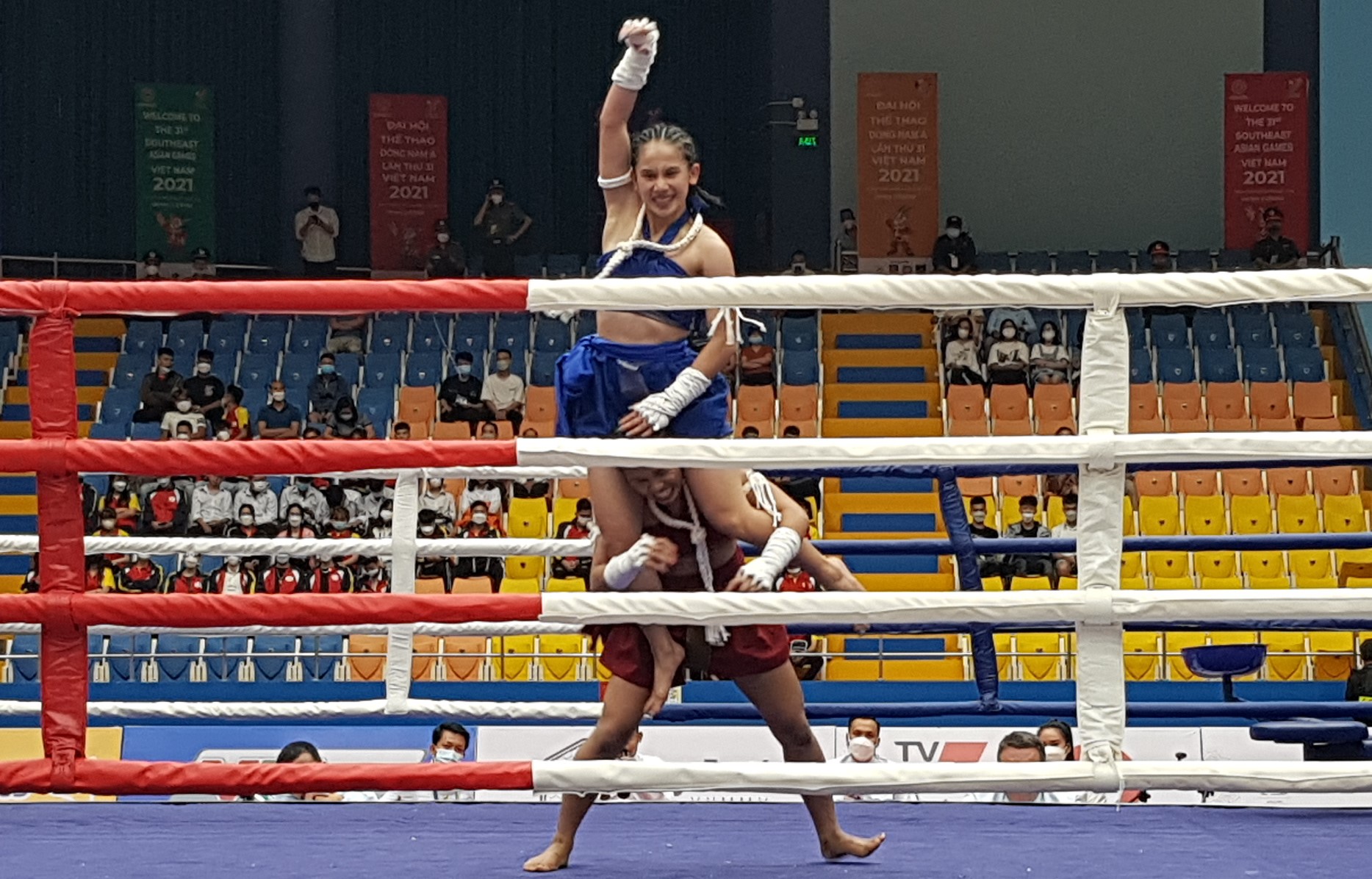 This showcases now that muaythai, with all its beauty, sporting and cultural aspects have truly become universal.
Huge congratulations to Rhichein Yosorez & Islay Erica BomogaoAsiong from the Philippines, Pham Thi Deim Trang & Pham Thi Bich Lieu from Vietnam and Mawadee Heetnoo & Thanawan Thongduang from Thailand!