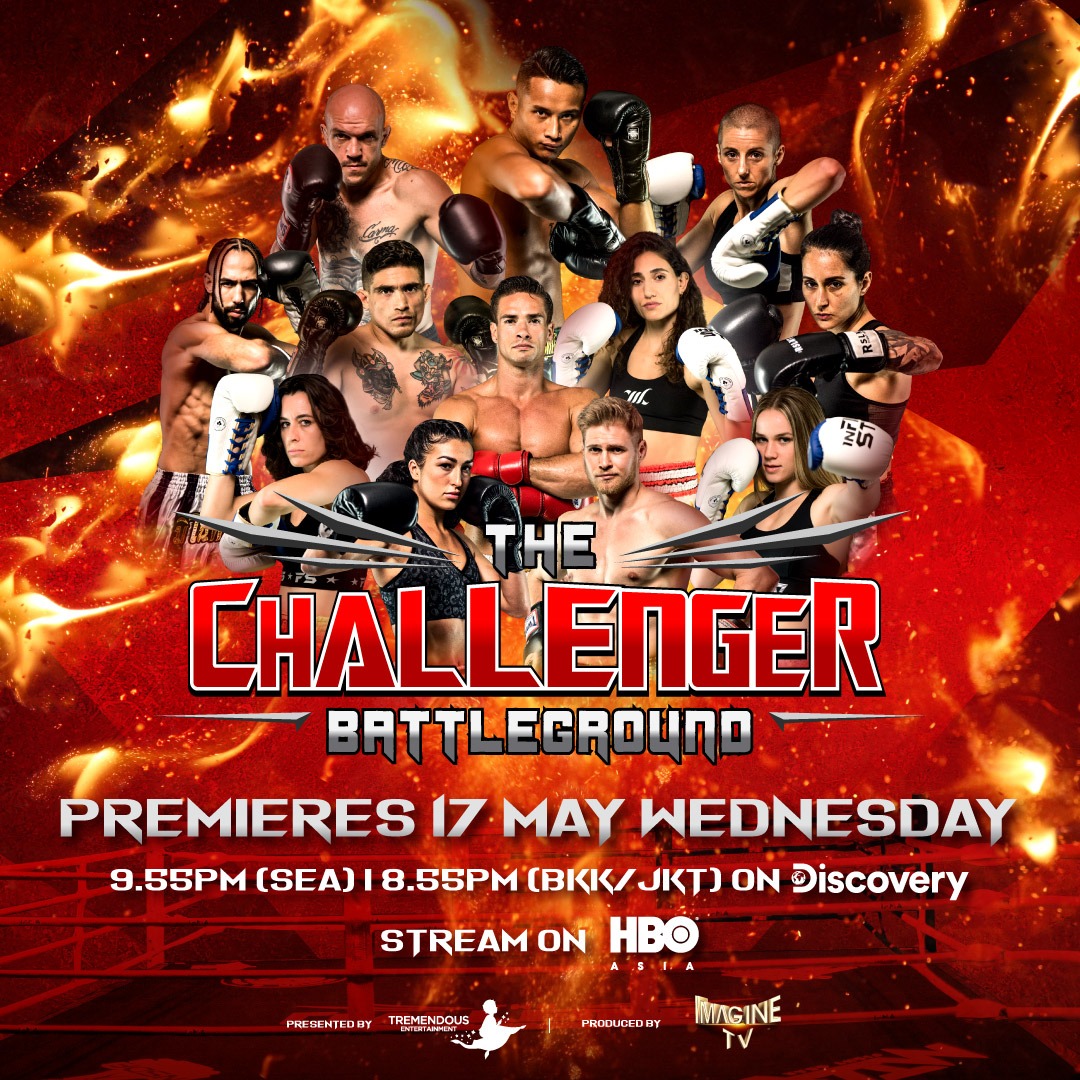 Who would have thought that Muaythai would be on Prime Time, National Discovery and HBO? Once again, The Challenger has made it.
12 athletes from 5 continents following their dreams, finding themselves in the ultimate Muaythai show.
The first episode had record audiences when the 6 male and 6 female athletes were introduced.
It's a martial art show like no other. Eight weapons and one of the most exciting combat sports in the world. Stay tuned for the second episode on HBO and National Discovery.
Who will be the next athlete leaving Langkawi Island?