The Brazilian Muaythai Federation became an official member of IFMA since 2005 and has since then and put itself on the map of the world muaythai. 
Since its foundation Brazilian athletes were part of the official opening ceremonies of multiple IFMA events; world championships, Pan American Championships, SportAccord Combat Games, FISU Championships and so many more. Brazilian National events have become a selection of the best representatives and building the sport from the grass roots. 
Gloves of Hope became the signature of the Brazilian Muaythai Federation led by the President Carlos Camacho. The project aims at providing marginalised youth the possibility of a healthier life. It began with a small group of young people in the port city of Rio Grande and over time was disseminated by other Municipalities and States of Brazil always through Federations affiliated with the CBMTT that, upon receiving authorization to replicate this project, should follow the precepts basic values of solidarity employed by the art of Muaythai. In this way, it becomes an important tool for building a better person and, consequently, a better society.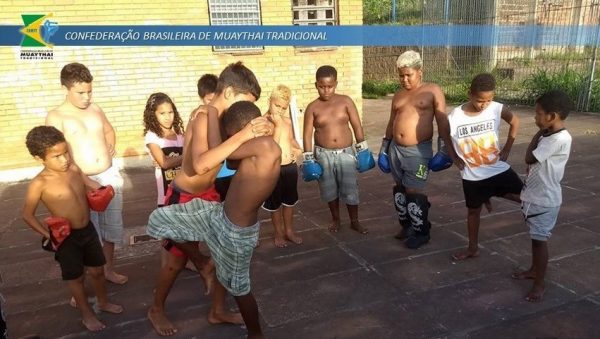 Today Brazilian Muaythai Federation is a full member of the Brazilian Olympic movement recognised by the NOC Brazil, having strong relationships with the Brazilian Confederation of University Sports with the 1st University Muaythai Championships scheduled for next year.
Brazil won the bid to host the following Pan American Championships which will be the biggest muaythai event ever held in Brazil. Deodoro Olympic Complex in Rio De Janeiro was confirmed to be the official venue which is the best testimony of muaythai status in Brazil.
IFMA wishes the Brazilian muaythai community to keep up the amazing work, continue building a strong image of the national federation, and raise many champions promoting the Brazilian image as a martial arts loving country.