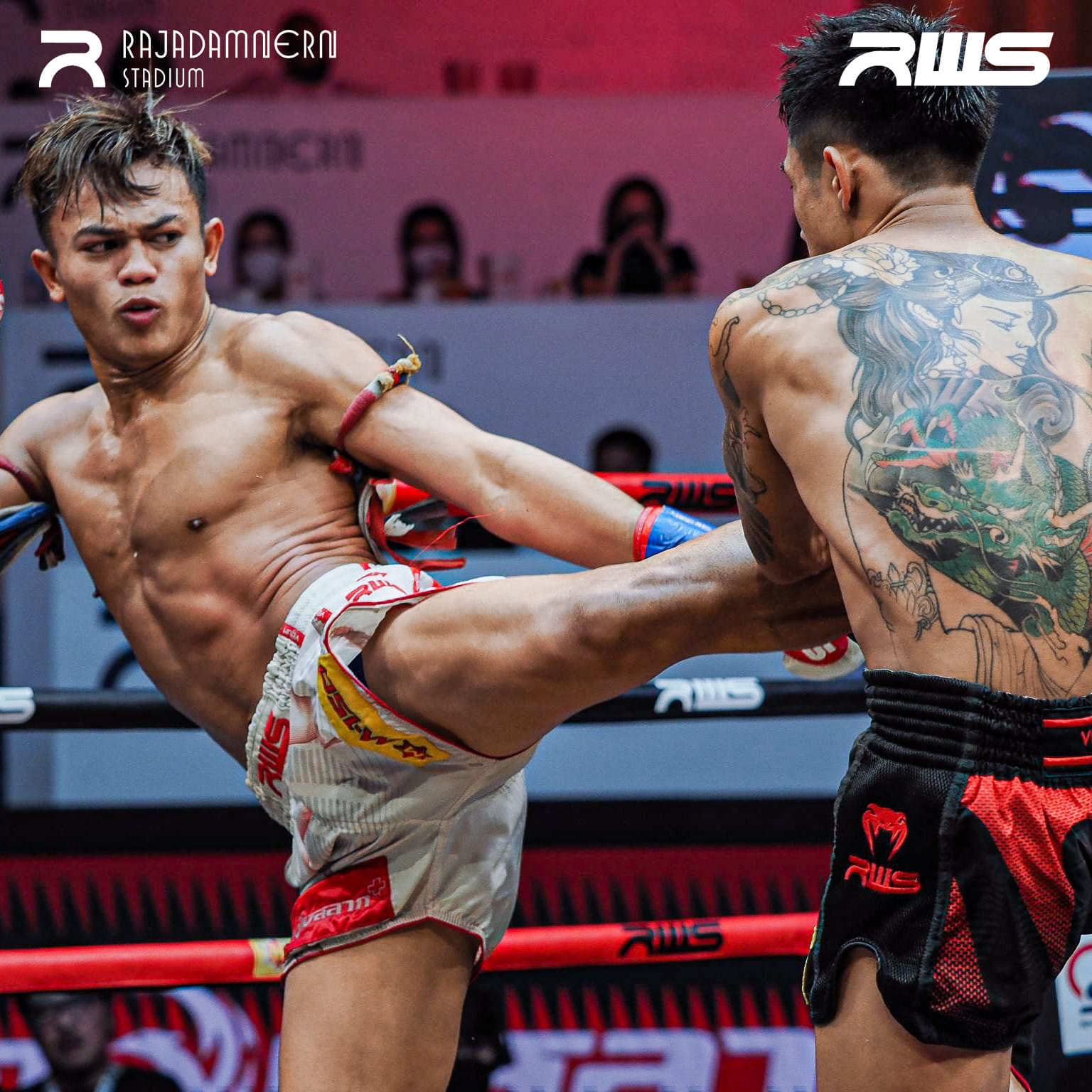 Friday, December 23rd showcased a stacked card with 3 Rajadamnern World Series belts up for grabs with Somratsamee vs Zehra fighting for the RWS Women's Flyweight Title, Mongkolkaew vs Lamnammoonlek fighting for the RWS Lightweight Title and the legendary Yodwicha vs Daniel fighting for the RWS Men's Welterweight Title.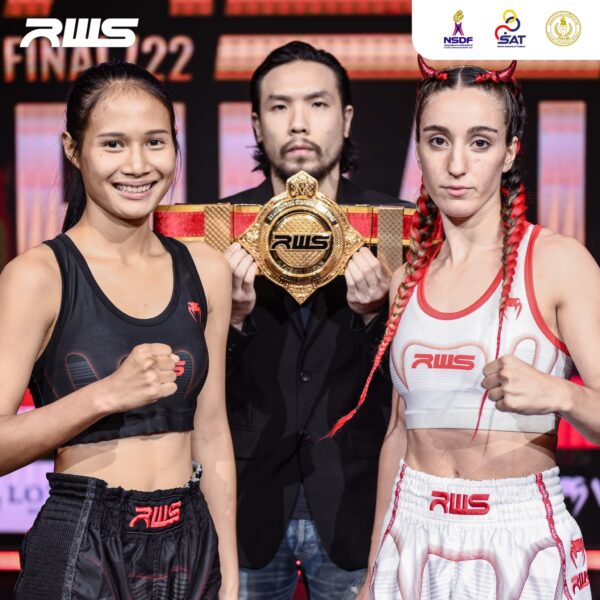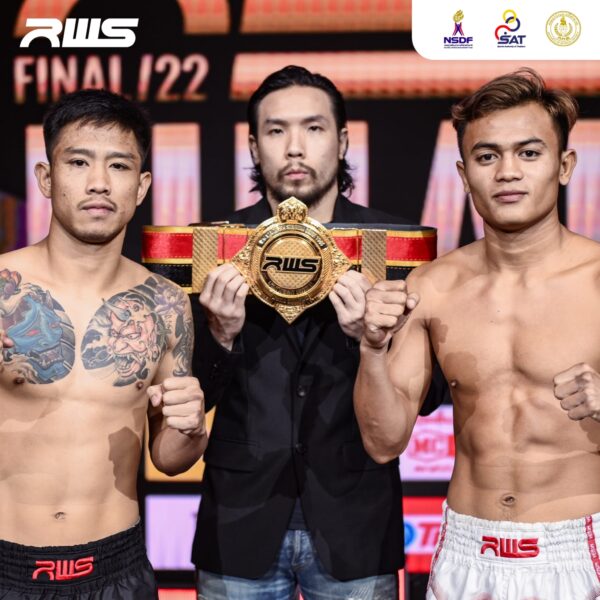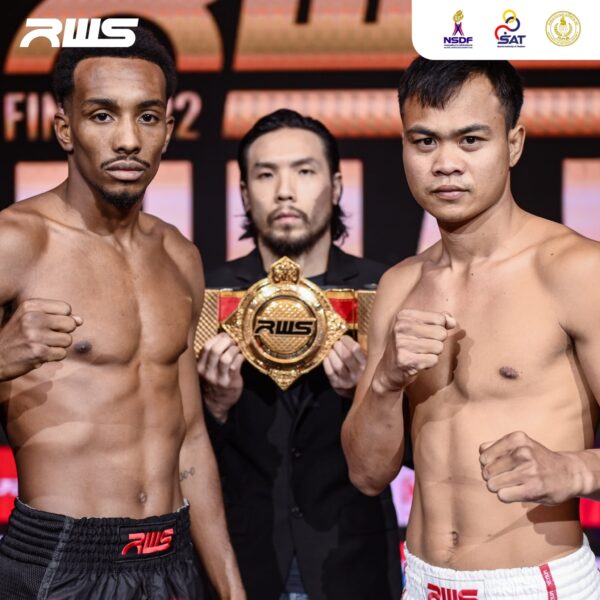 It was only in August of this year when the first female athletes made their long-awaited debut at the historic Rajadamnern Stadium, Thailand's oldest Muaythai stadium which had been previously reserved for only male fighters since it opened 77 years ago in 1945.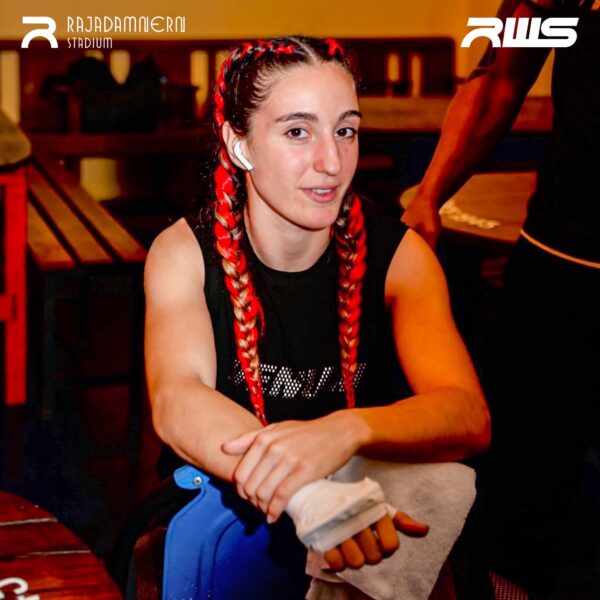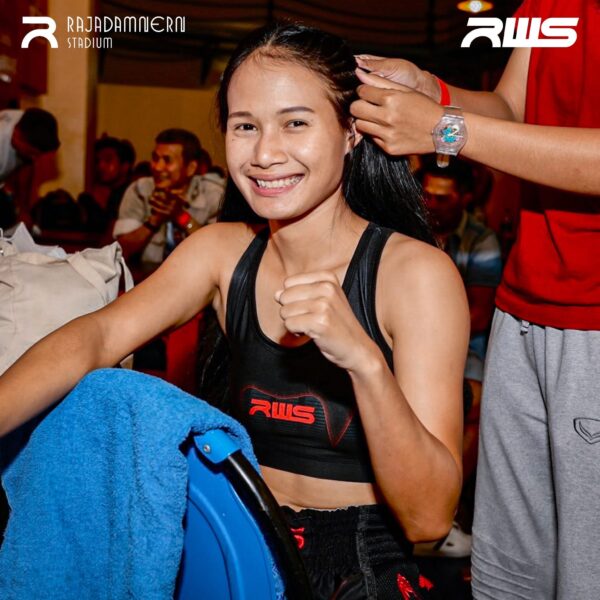 Last night, on Friday, December 23rd , 4 months later, This New Era at Rajadamnern Stadium made history with IFMA World Champion from Turkey, Zehra Dogan, and Somratsamee Manop Gym from Thailand being the first females to compete for the RWS Women's Flyweight Title. It was 5 rounds of non-stop action but it was Somratsamee who came out on top maintaining her undefeated record while making history as the first female RWS Champion at Rajadamnern Stadium.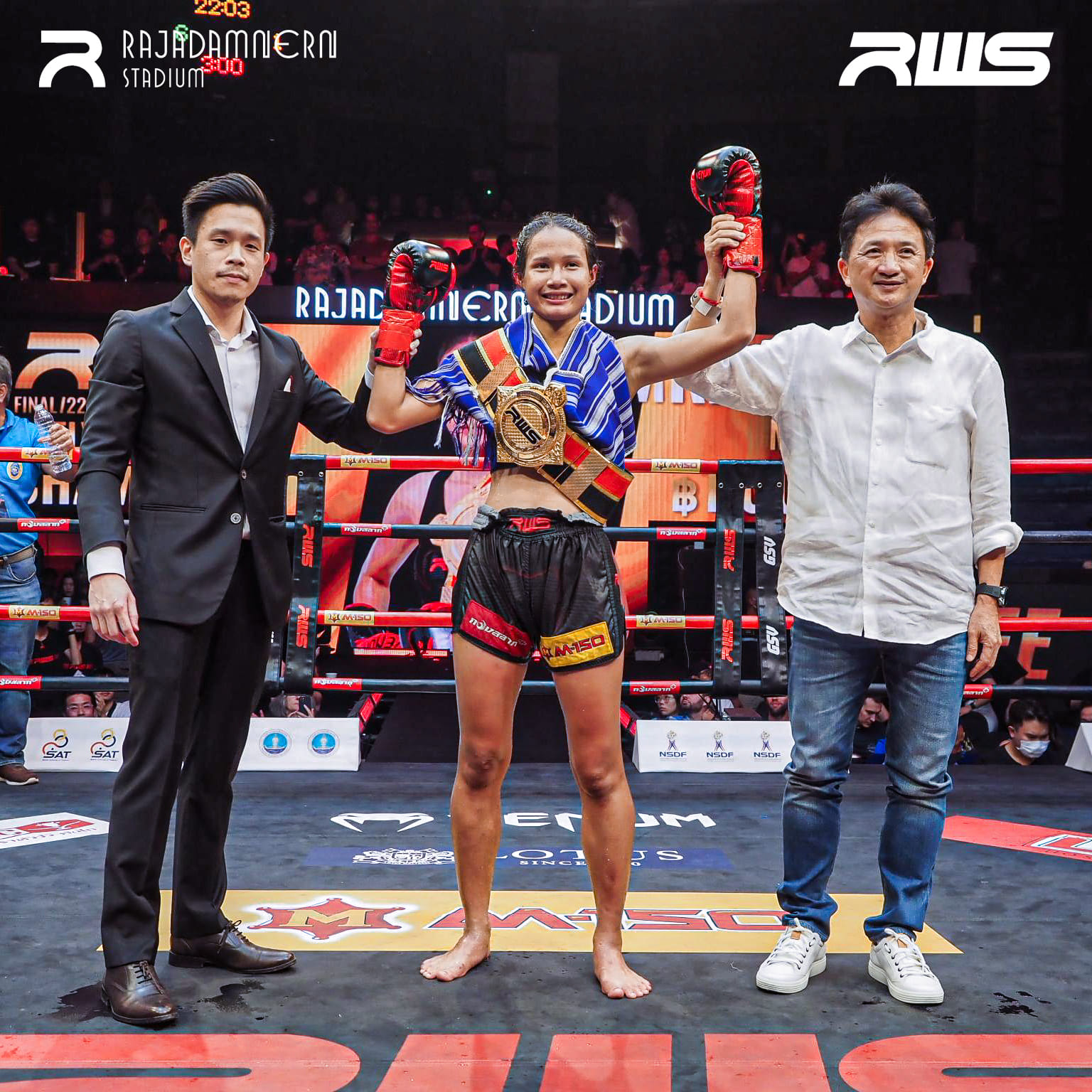 The next match between Mongkolkaew and the 2021 Fighter of the Year and who claimed the WMC World Lightweight Title at the World Expo Dubai this year, Lamnammoonlek, saw 5 rounds of non-stop action. Lamnammoonlek delivered another flawless performance to outscore Mongkolkaew, dominating and unanimously outscoring his opponent to claim the RWS Lightweight Title.
The main fight of the night saw the rematch everyone has been waiting for between the legendary IFMA and multiple world champion, Yodwicha Por Boonsit, against the Swiss-Dominican Rajadamnern Champion, Daniel Rodriguez. In a nail-biting split-decision, Daniel Rodriguez managed to edge out Yodwicha to become the first RWS Super Welterweight Champion.
Rajadamnern World Series' New Era has been hailed for its success. Many IFMA World Champions have made their debut on the RWS platform and have commended the organization for its support for the athletes and the opportunity for exposure on such a high level platform. The MoU signed between Rajadamnern Stadium and IFMA in 2019 has certainly paid off ensuring the proper development and safety of the athletes and the Muaythai community is certainly excited to see what 2023 will bring with such an exciting year end. Stay tuned!