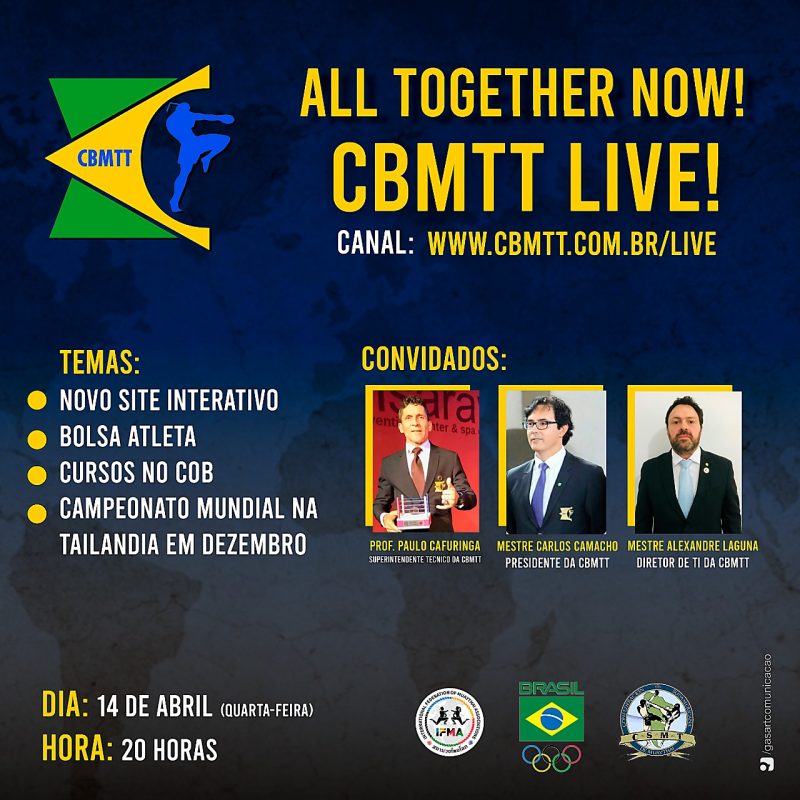 CBMTT, the official Brazilian Muaythai Federation which is fully recognised by the National Olympic Committee of Brazil and the Brazilian Sports Ministry conducted a virtual workshop for the 22 regional federations with 1472 participants.
The main speakers were directors from CBMTT including Carlos Camacho, Paulo Petinga Cafuringa and Alexandre Laguna with discussions on how CBMTT has used the pandemic and the non competition period to reorganise the entire federation and establish a much closer relationship with the federal government and the Olympic institute for the benefit of the Brazilian athletes. The federation was given the full support by the National Olympic Committee and the federal government to ensure grass-root to elite development of muaythai as a combat sport but also as a cultural artform.
The Brazilian Olympic Committee with Brazil as the host of the 2016 Olympic Games will always follow the Olympic principles and IFMA as the sole recognised muaythai organisation within the Olympic pyramid.
President Carlos Camacho stated that muaythai in Brazil has gained immense popularity in recent years. The National Olympic Committee and the sports Ministry of Brazil have seen the many benefits muaythai has to offer as a sport for all, regardless if for self defence, grass roots development, elite competition, cultural competition or health and fitness. Brazil will continue to work strictly with the Olympic Committee, the Sports Ministry and the world body IFMA for the benefit of the athletes and muaythai.