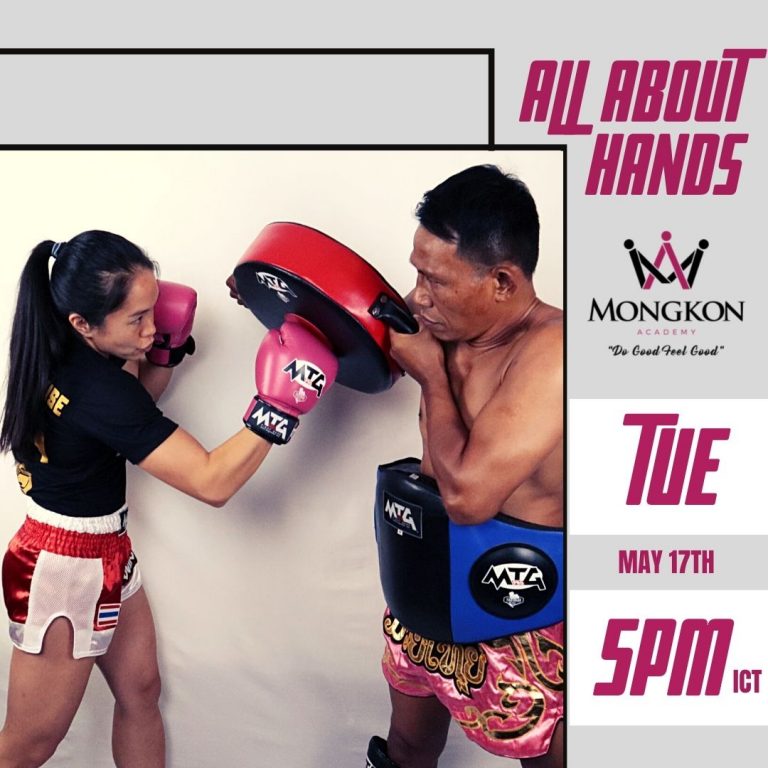 Mongkon Academy Online Class #6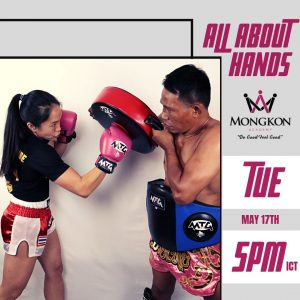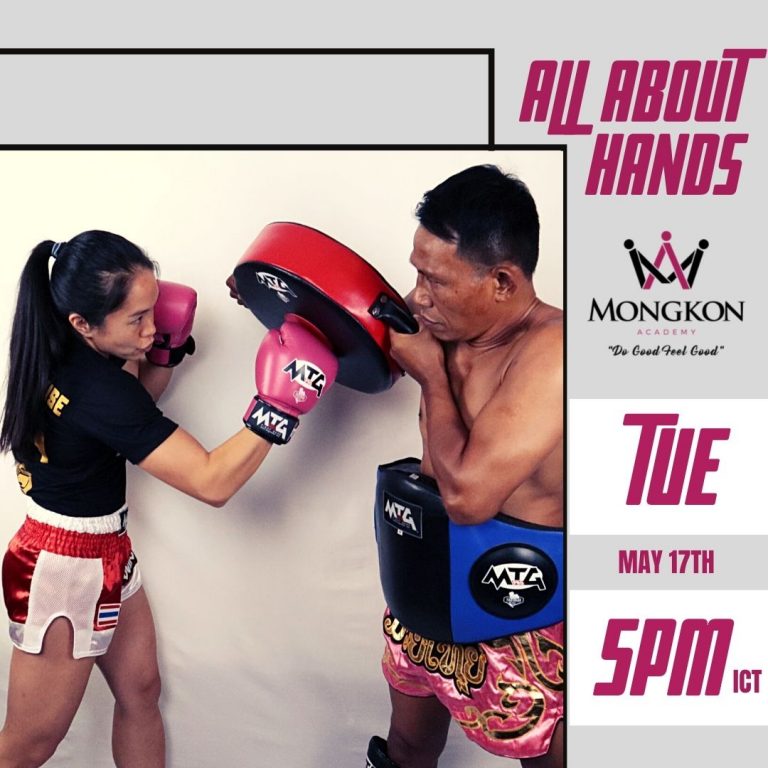 #MACrew is back on the Zoom this week Tuesday with Kru Petch and Janice.
This Tuesday it will be all about hands!
#FunFact : DID YOU KNOW… Kru Petch was on the Thai National Boxing Team when we was younger?
Janice will be leading the warm-up with some very functional exercises for boxing and breaking down the basics for 1,2's, hooks and uppercuts.
Kru Petch will teach some of his favorite boxing combinations and we will have some fun challenges in store for you this class.
Day: Tuesday, May 18th, 2021
Time: 5-6pm ICT