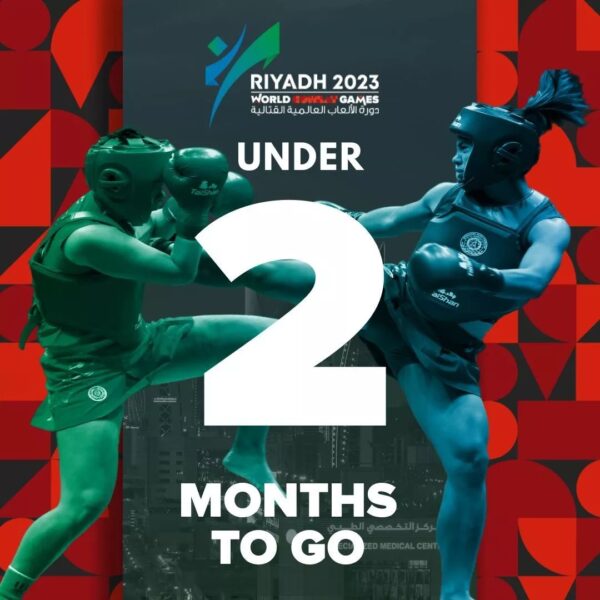 With the third World Combat Games on the horizon, athletes and officials are getting ready for what is set to  be an incredible event. A multi-sport Games with 15 different disciplines, the SportAccord Combat games are set to be a highlight of the year. Due to the world wide pandemic and an unavoidable cancellation the Games have not been held since 2013 (Russia).
Athletes have had to qualify over a number of years for this event so we're going to see the best of the best compete for the Gold medal placings. This event has a limited number of athletes, only four per division. This relatively new tournament style structure allows athletes who do not win their first bout to enter the second chance comeback round. 
The four athletes that have qualified will compete against each other in Round 1….
Player 1 vs 2 (Bout one)  and player 3 vs 4 (Bout two).  
The winner of each bout will then go on, to compete against each other (Bout three). The winner of this match will go straight through to the finals (Bout six).
While the athletes who lost  their first bouts will receive a second chance to compete against one another (Bout four).
The loser of Bout three will get another chance to compete again against the winner of Bout four, in the semi final (bout 5).
The winner of the semi final (Bout five) will go through to the final (Bout 6) competing against the winner from Bout 3. The loser will take home the Bronze Medal but will now be out of the tournament.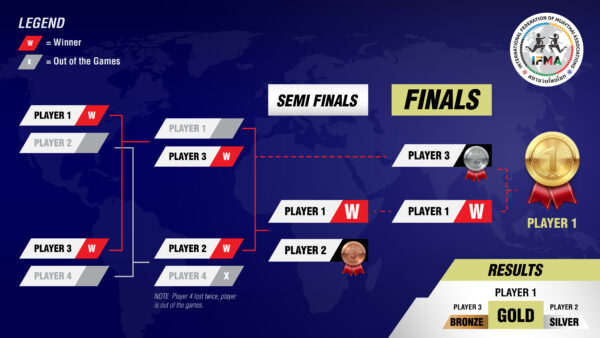 The breakdown:

The athlete who wins their first two bouts will be in the final. 
The athlete who wins their first bout but loses their second bout will be in the semi-final. 
The athlete who has lost their first bout and wins their second will be in the semi-final. The athlete who loses their first two bouts will be out of the tournament. 
The final is now between the winner of the semi-final and the athlete who won their first two bouts.

By Gunter Plank & Abby Nelson